Realty fair, a hit at New Town
Focus on affordable housing in north Calcutta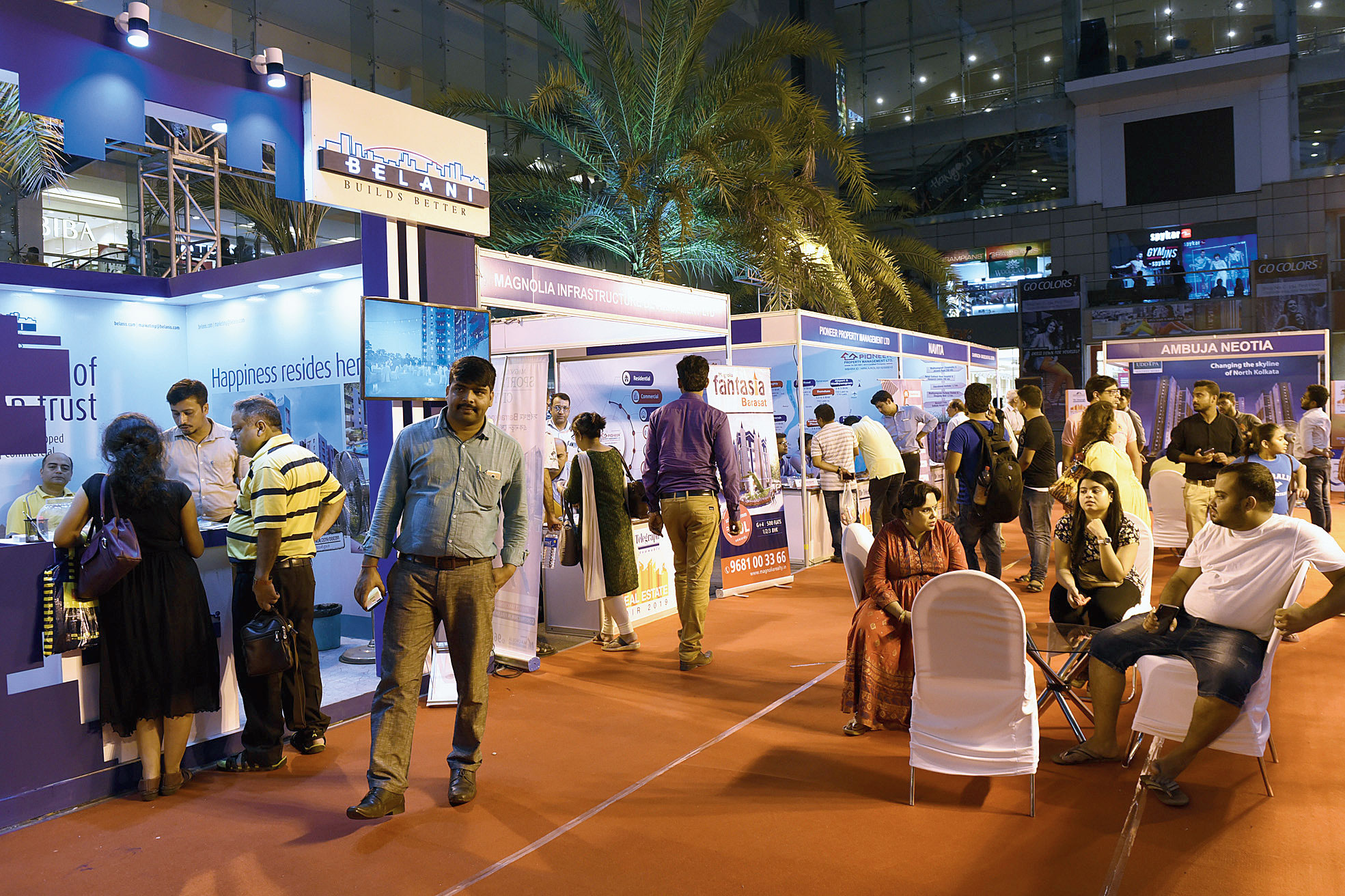 Visitors at the real estate fair at City Centre II in New Town on Saturday.
Picture by Sanat Kr Sinha
---
Calcutta
|
Published 29.06.19, 07:10 PM
|
---
People braved the showers to turn up at City Centre II in New Town on Saturday and scores booked slots for visits to the project sites.
The advantage of being able to see and compare so many projects under one roof was the biggest draw.
The stall hoppers ranged from couples looking for their first home to people looking for a place to settle down after retirement and those spying investment opportunities.
Merlin Group presents The Telegraph Real Estate Fair 2019, in association with Ambuja Neotia, has been showcasing 25 projects of 11 developers. The focus of the three-day fair, which closes on Sunday, is affordable housing in north Calcutta and on the outskirts in New Town, Barasat and Madhyamgram.
"There are countless advertisements of housing projects in newspapers, hoardings and social media. There are apps that assess the projects and their pricing," Suranjan Dhar, who came from Asansol on Saturday, said. "But to compare the projects and speak to builders on the spot is a bonus."
Dhar, who runs a real estate consultancy, was looking for a property in the New Town area. He said it was for investment.
Dhar was one of the several visitors who booked a slot for a site visit — the tour of a project in its current avatar.
Participating builders and marketeers said the second-day of the fair had generated several "leads" — expression of interest in a property.
The bouquet on offer includes several properties in Dum Dum, Madhyamgram and Barasat.
Shaheen Khan, a Kidderpore resident, was with wife Afshan. "I have come looking for a decent place to spend my retired life," Khan, who is due for retirement in two years, said.