Quarantine order for fliers from Italy, South Korea, China and Iran
Anyone arriving will be under home surveillance for 28 days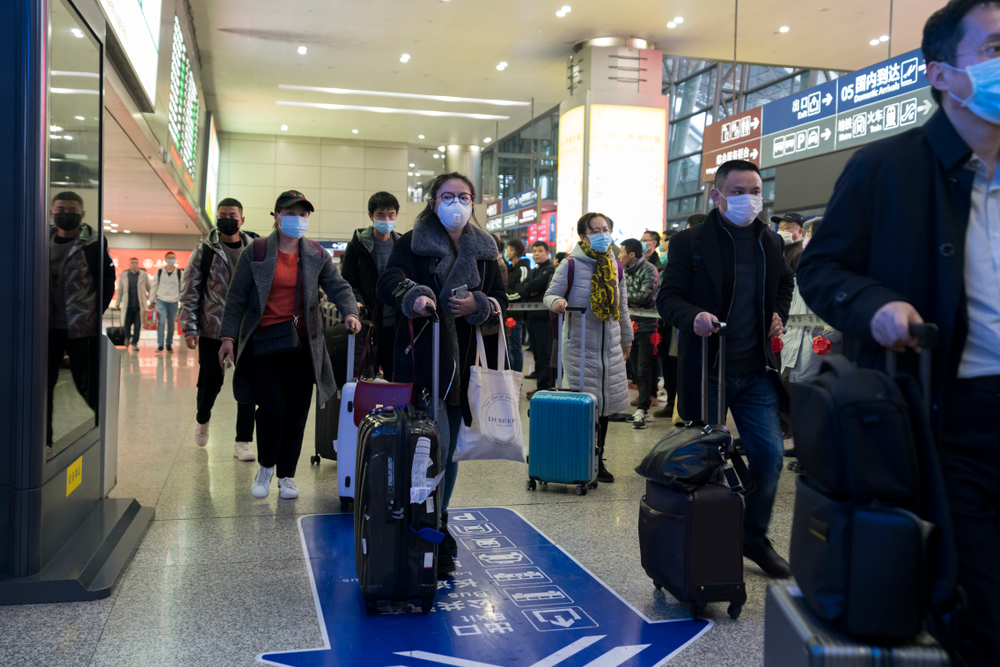 ---
Calcutta
|
Published 02.03.20, 07:50 PM
|
---
Passengers from Italy, South Korea, China and Iran, where many people have died after being infected with the coronavirus, will be "quarantined" even if they don't have fever, officials at the Calcutta airport said on Monday.
The airport health department took the decision, aimed at preventing any spread of the virus, following an order from the state health department, the officials said.
"Airport health officials have told us, following a directive from the state health department, that any passenger arriving from Italy, South Korea, China and Iran will be quarantined," an airport official said.
A state health department official used the term "home surveillance". Anyone arriving in the city from the four countries will be under home surveillance for 28 days, during which he or she will be confined in a room and doctors will monitor the health periodically, the official said.
The duration of home surveillance is likely to be reduced to 14 days, some officials in the health department said.
The airlines have been asked to notify the health office at the airport about all passengers arriving from these countries.
They have also been advised by the bureau of immigration to not bring passengers from Japan and South Korea who have opted for visa on arrival.
Till last week, international passengers arriving at the airport were subjected to screening and anyone found running a temperature or suffering from cold and cough were sent to Infectious Diseases Hospital in Beleghata.
Calcutta's direct air link with China has been suspended. The city does not have any direct flight to Italy, South Korea and Iran, either.
"Passengers are arriving in Calcutta from these countries through other airports. We are not taking any chance," said a health department official.
Many from Calcutta travel to Italy for business, tour operators said. Most of them are cancelling their visits.
Calcutta-based leather goods exporter Raj Shekhar had gone to Frankfurt, Germany, last week to take part in a leather goods manufacturers' fair. From there he was to fly to Italy on Sunday.
"The importer I was supposed to meet advised me not to go there. So, I cancelled the trip and stayed back in Germany. I want to return home at the earliest," Shekhar told Metro over the phone from Frankfurt.
A group of students who came from Japan to study Bengali at Jadavpur University has decided to fly back home ahead of schedule because the Japanese government is cancelling inbound flights from Asian countries.
The 12 students from the department of foreign studies at Tokyo University were enrolled on a five-week course that was to end on March 6. They had booked tickets on March 7 and 8 for their return home.
"They said this afternoon the flights on both days have been cancelled. They have rebooked on March 3," a professor at JU said.
The Calcutta airport, like airports in other cities, has been witnessing a steady decline in international travel following the coronavirus outbreak. An official said there had been a 25 per cent dip in number of international passengers from Calcutta since January.
Thai Airways has decided to reduce the frequency of its service from the city and will not operate its flights between Calcutta and Bangkok on Tuesdays this month.
"The number of passengers is going down because of a dip in international travel due to coronavirus spread. So, we have decided to cancel one weekday flight," said a Thai Airways official. If the number of passengers dropped further, he said, the airline will replace its Boeing 777-200 series aircraft, which can seat 300 passengers, with a smaller one.