'Pundits' and peace on Aparna's lips
Aparna Sen on Wednesday called the reorganisation of Jammu and Kashmir "undemocratic"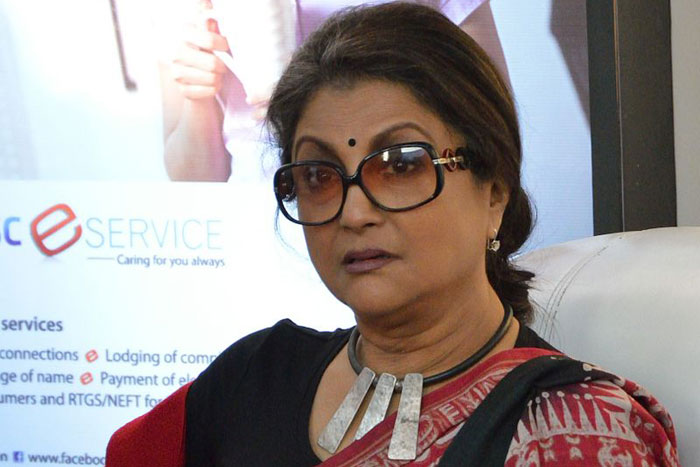 This is the second time in less than a month that Aparna Sen has criticised the Modi government's policies
Wikipedia
---
Calcutta
|
Published 07.08.19, 07:38 PM
|
---
Noted filmmaker Aparna Sen on Wednesday called the reorganisation of Jammu and Kashmir "undemocratic", the comment reiterating the actor-turned-social activist's anti-Narendra Modi government stance.
On Wednesday morning, almost an entire day after the Lok Sabha scrapped Article 370, Sen tweeted: "The Kashmiri pundits suffered horrifically in 1989-90! Happy they are going back home. But hope there will be no vendetta & peace will prevail. Only time will tell. But will Kashmir remain Kashmir any longer after this undemocratic partition?"
While her tweet was even-tempered about the possibility of Kashmiri pundits returning to their homeland, it largely highlighted her ambivalence about the ground realities in Kashmir — a region racked by sectarian violence and political instability – in the aftermath of Delhi's decision.
This is the second time in less than a month that Sen has criticised the Modi government's policies.
In late July, Sen was a signatory — and the public face in media conferences — of an open letter sent to the Prime Minister by 47 celebrities expressing concern over the state of affairs in the country. The letter highlighted lynchings by "Jai Shri Ram" sloganeers.
Following the general elections this year, Sen — once presumed to be a member of Mamata Banerjee's cultural circle — has also been a vocal critic of Trinamul. After the BJP had won 18 seats in Bengal, Sen told the media in July that Trinamul had become "a sinking ship".
"I don't think they (people of Bengal) see any alternative actually at the moment because the TMC government also has failed them and the Left, for all practical purposes, doesn't exist anymore. The Congress is hardly there," she had said and called for a strong opposition to be formed against the BJP in the state.
In July, she had helmed a civic march in support of the doctors' strike at NRS Hospital, urging the chief minister to meet the protesting students.
The reported stalemate between the CM and striking doctors — who had shut down the emergency wards of hospitals, causing several deaths — had at the time caused public uproar statewide.
She has, however, mellowed down to some extent vis-à-vis her position on the Mamata regime. Earlier this week, she met the chief minister to hand her over a report on the situation in strife-torn Bhatpara-Kankinara area. After the meeting, she had said that she was satisfied with whatever the state government has been doing to ensure return of normalcy in the area.