Proposal for job scheme on tea land
The suggestion seems to be part of Nabanna's plan to ensure more employment opportunities in north Bengal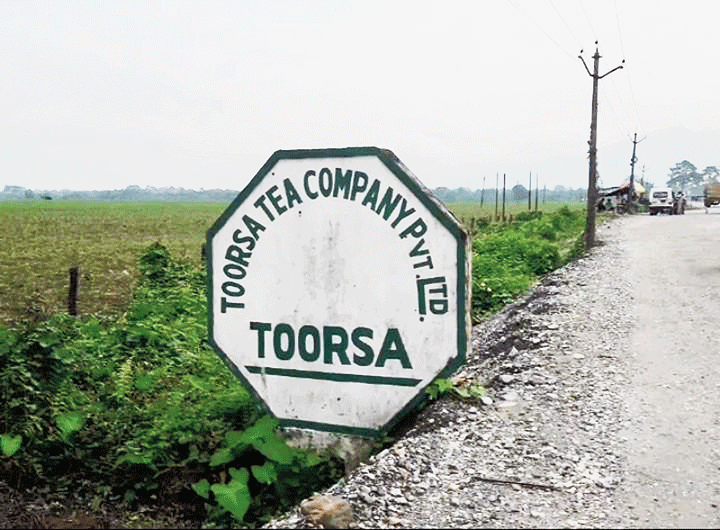 ---
|
Siliguri
|
Published 02.12.19, 08:47 PM
---
The Bengal government has sent a proposal to the Centre through the Tea Board of India to implement the 100-day work scheme in tea plantations.
The suggestion seems to be part of Nabanna's plan to ensure more employment opportunities in north Bengal, especially in tea gardens.
At a meeting held in Calcutta in the presence of chief minister Mamata Banerjee recently, the state government came up with the proposal and urged the Tea Board to take it up with the Centre.
"The MGNREGS has not been implemented in tea gardens in a full-fledged manner, unlike some other social welfare schemes. The state wants to bring the tea gardens under its purview so that workers and their family members could avail themselves of the benefits. This will throw up earning opportunities both in closed and open tea gardens. That is why the proposal has been sent through the Tea Board," said K.K. Kalyani, the vice-chairman of the Tea Directorate formed by the state.
He was present at the meeting.
According to him, several tasks like clearing bushes and weeds from plantations and from unused area, planting tea bushes and digging canals for irrigation can be brought under the 100-day work scheme.
"In many gardens, the plantations and adjoining areas of the gardens are not properly maintained. Also, condition of roads is bad and causes inconvenience for the local population. Moreover, if a garden closes down, tea bushes remain unattended and get covered with weeds and other plants. If the 100-day work is introduced, the estates would be maintained and workers could get some earnings by selling tea leaves during the period of closure," said a trade union leader in Siliguri.
A senior administrative official said the state government had sent to the Centre the proposal for the 100-day work scheme in the tea gardens because of legal barriers.
"The MGNREGS has the dual purpose of creating rural employment and assets, which can be a road, pond or a plantation on government land. But the land of tea estates has been leased out to the company concerned by the state government. For the same reason, certain rural housing schemes could not be implemented in tea gardens. It would be interesting to see how the central government responds to the proposal," the official said.
The move has been welcomed by the state forest department.
"A few months ago, we saw how leopards attacked humans in some closed tea gardens. A number of leopards, which had been staying in the vegetation that had grown in the closed gardens, were trapped. If the gardens are kept clean from such vegetation, we believe the intrusion of leopards from forests will come down," said Ujjwal Ghosh, the chief conservator of forests (wildlife, north).