Pool car 'without fitness certificate'
Hundreds of pool cars around Calcutta lack proper documents, says an officer of Calcutta Police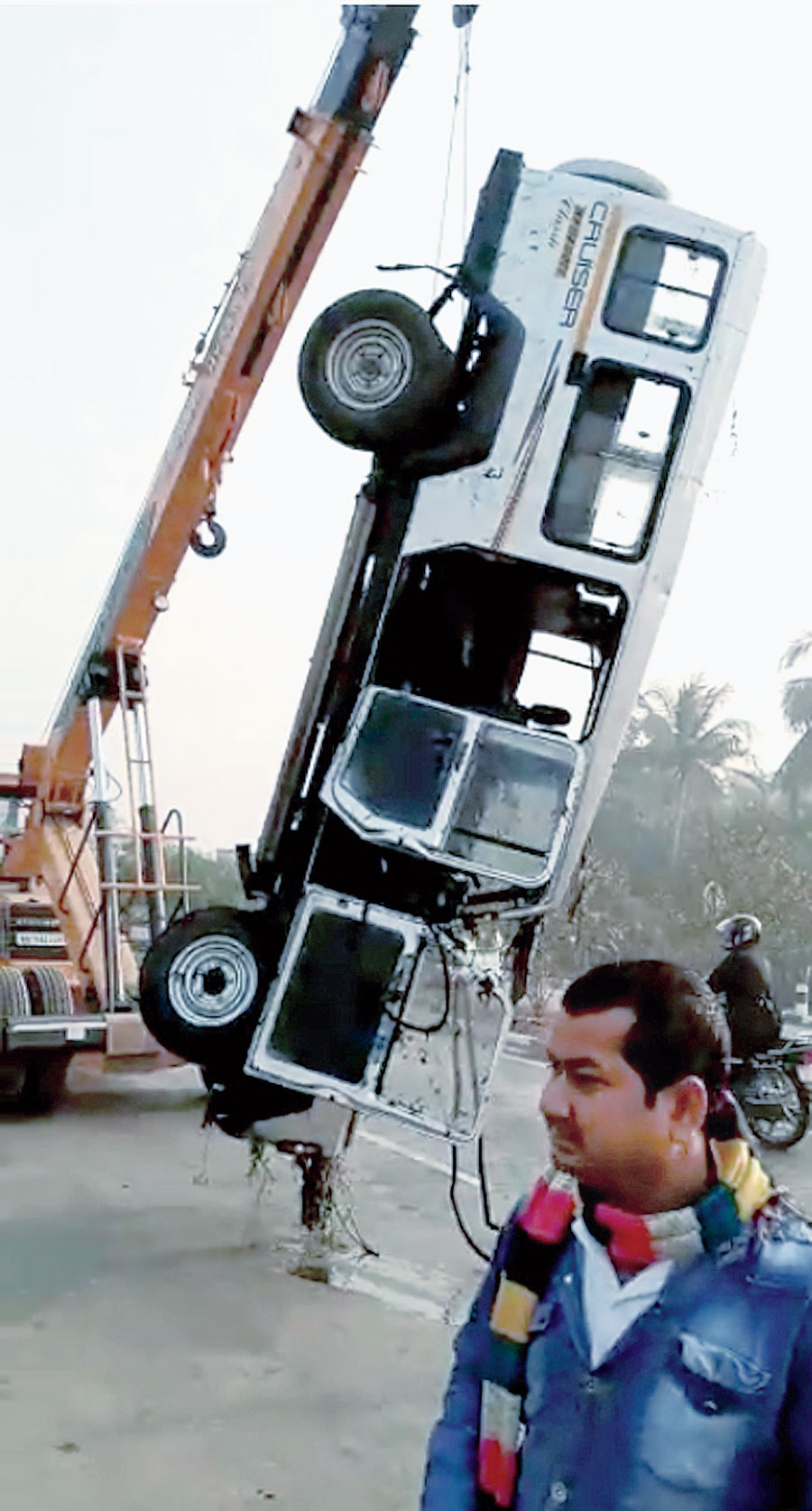 ---
|
Calcutta
|
Published 14.02.20, 09:49 PM
---
The Tata Force that met with an accident while ferrying 15 children and a guardian in Hooghly on Friday did not have a fitness certificate, transport department officials said.
A vehicle without a fitness certificate cannot ply.
Several children were injured, three of them critically, after the vehicle allegedly ran out of control and fell into a ditch along Delhi Road in Polba, around 50km from Calcutta.
Transport department officials said the fitness certificate of the vehicle (WB15B9071) had expired two years ago, on February 28, 2018.
Which means the Tata Force had been plying illegally over the past two years, potentially putting the lives of passengers and others at risk.
Sources said the vehicle, which has been seized for mechanical and forensic examinations, was registered in the name of Rohit Koley on March 5, 2013.
This is not the first time pool cars ferrying schoolchildren have been found unfit for plying. In Calcutta, too, hundreds of such vehicles lack proper documents, an officer of Calcutta police said.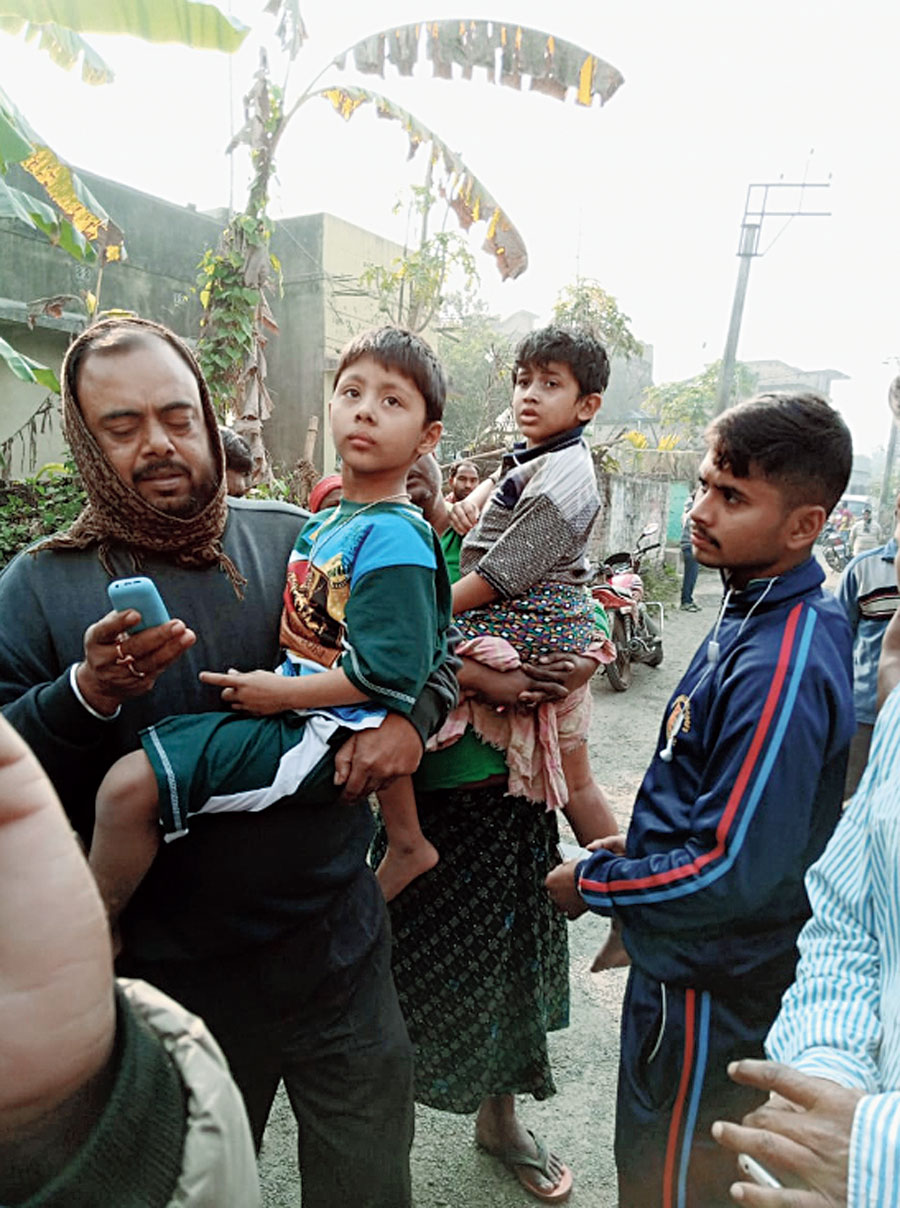 In November last year, a school bus that lacked a fitness certificate had crashed in Chitpore, leaving eight students and several guardians injured.
The accident prompted the police to crack the whip on school buses and pool cars and launch a drive to pull vehicles found unfit to ply from the road.
The police, however, faced opposition from a number of guardians, who said their children would not be able to attend school if the buses and pool cars were withdrawn.
Senior officers said many vehicles that had been discarded 15 years after their date of manufacture were repaired and painted and redeployed as pool cars.
"Ideally, school buses should have seat belts, lower footboards for easy movement of children and most importantly, have all their documents in place. But unfortunately, the rules are often violated," an officer said.
Officers admitted lapse on their part in detecting such vehicles but suggested that the responsibility also lay with the transport department. "There should be joint efforts to pull such vehicles off the road," said a police officer.
It becomes difficult for law enforcement agencies to act tough on errant pool cars because so many parents and their children depend on them. "Also, in most cases, the police are lenient towards vehicles ferrying schoolchildren," the officer said.