Plagiarism awareness at Xavier's
The severity of the penalty would depend on the level of copying, as spelt out in regulations framed by UGC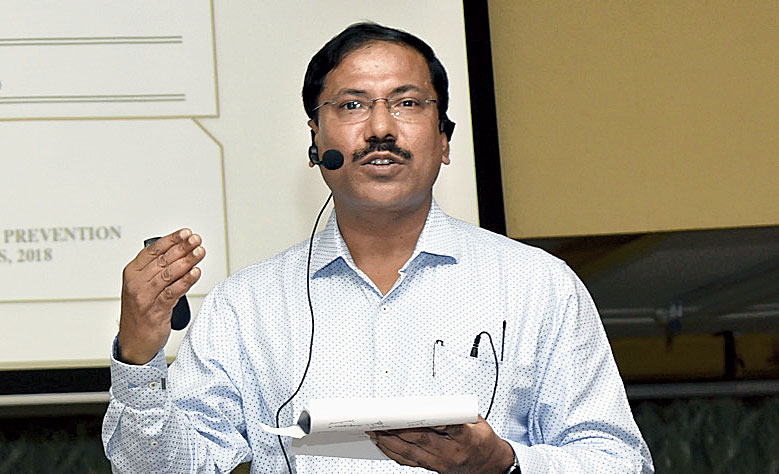 ---
|
Calcutta
|
Published 01.09.19, 07:23 PM
---
An author of a research paper can be accused of plagiarism if 10 per cent or more of a published work is presented as his or her own without acknowledging the source, speakers at a workshop on plagiarism conducted by St Xavier's College said on Saturday.
The workshop on Plagiarism and Academic Integrity was aimed at creating awareness among students and ensuring quality research.
A penalty is imposed if the similarities are beyond 10 per cent, said Father S. Xavier, the assistant director of the central library of the college and one of the speakers at the workshop.
The severity of the penalty would depend on the level of copying, as spelt out in regulations framed by the University Grants Commission (UGC), he said.
Similarities of up to 10 per cent are considered "minor" and do not invite a penalty. For similarities between 10 and 40 per cent, the offender is asked to submit a revised script within a stipulated time, not exceeding six months.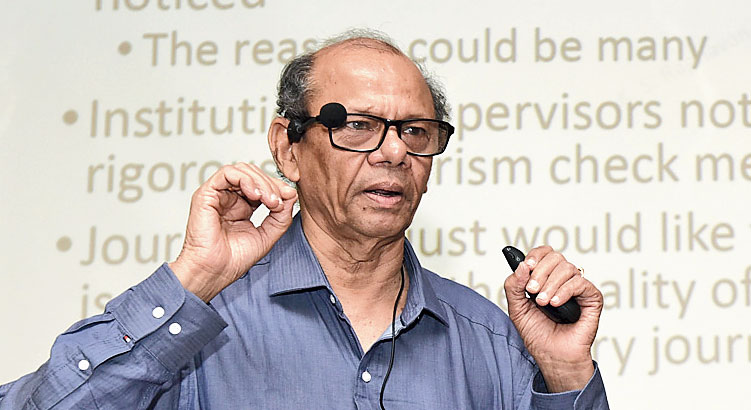 When the resemblance is between 40 and 60 per cent, the research worker is barred from writing the script for a year. If more than 60 per cent of the content is plagiarised, the research programme is cancelled, Father Xavier said.
"Plagiarism is stealing of ideas and content from others' publications. The stolen material could be data, texts, messages, images or sound voices. The UGC regulations aim to block the stealing of such material," he said.
St Xavier's College, an autonomous institution, has decided to strengthen its research activities and introduce several doctoral programmes in the coming years, Father Dominic Savio, the principal, said.
Noticing the "deteriorating" standards in research because of an increasing tendency among researchers to plagiarise, the Centre formulated a legislation last year and several tools were made available to the universities to help detect plagiarism, a Calcutta University professor said.
"Each and every thesis has to undergo plagiarism check before it is submitted. A thesis is accepted only if the report is satisfactory. This system has been in place for a year," a professor of biological sciences at Calcutta University said.
Many research workers tend to copy from other publications without understanding that such an act would amount to plagiarism and they could face penalty, K.S. Raghavan, a former professor of Madras University and another speaker at the workshop, said.
"A research worker can produce a brilliant thesis. But the paper could get cancelled because it incorporates material from someone else's publication," Raghavan said.
College and university teachers are prone to plagiarising because their promotion and increment have been linked to the number of publications they produce. "The quality of publications should be taken into account for rewarding teachers," Raghavan said.
School and college students are inclined to plagiarism because they are often assigned project work they cannot handle on their own.