Owaisi says Mamata allegations are baseless
The AIMIM chief also accused Bengal CM of 'insulting' voters in Bihar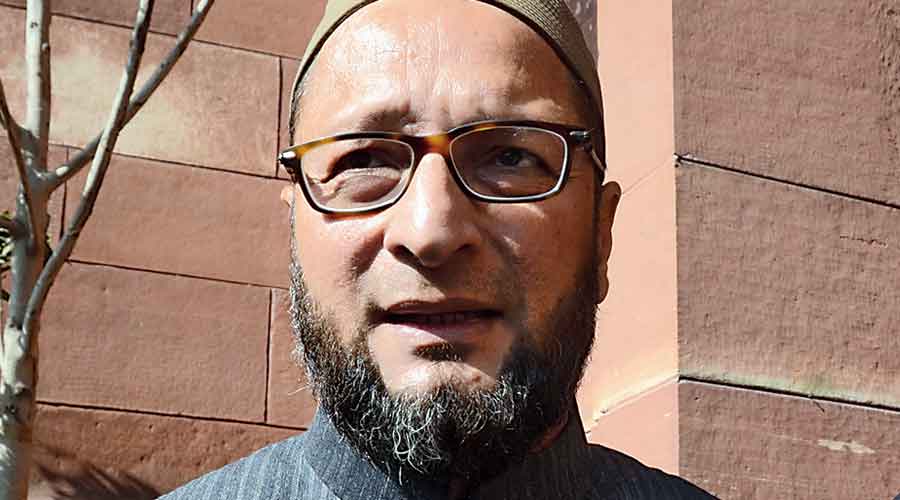 Asaduddin Owaisi
File picture
---
Siliguri
|
Published 17.12.20, 01:02 AM
|
---
Asaduddin Owaisi, the chief of Hyderabad-based All India Majlis-e-Ittehadul Muslimeen (AIMIM), said none could buy him with money and chief minister Mamata Banerjee's allegations were baseless. 
Mamata had told a public meeting in Jalpaiguri on Tuesday: "The BJP is now bringing in a party from Hyderabad to divide minority votes….. You know what happened in Bihar. This party has assembled some people here as well...The party is on BJP's payroll. Be alert," Mamata said.
The AIMIM leader, who was in Lucknow on Wednesday, said: "No man is born who can buy Asaduddin Owaisi with money. Her allegations are baseless. She is restless and should be concerned about her own home. So many people from her party are going to the BJP."
The AIMIM chief also accused Mamata of "insulting" voters in Bihar. "So far you've only dealt with obedient Mir Jaffers and Sadiqs. You don't like Muslims who think & speak for themselves. You've insulted our voters in Bihar. Remember what happened to parties in Bihar that kept blaming their failures on "vote cutters." Muslim voters aren't your jagir," he tweeted.