Only one seat lost, argues BJP
Raju Banerjee reeled off statistics to argue it is not a 3-0 against the BJP and instead a loss of one seat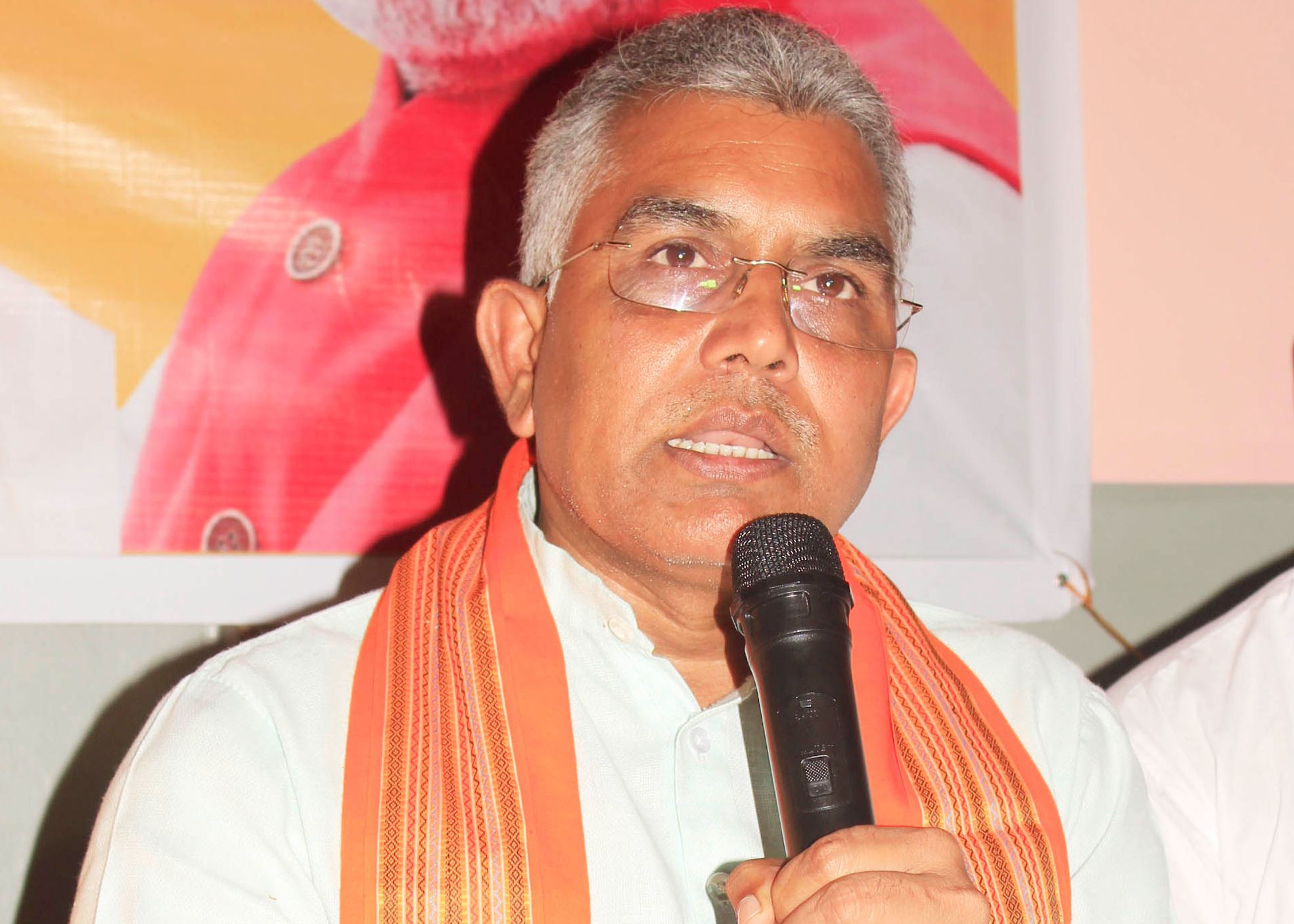 Sources said Ghosh would on Saturday review the bypoll results to find out the reasons behind party's poor performance
Telegraph file picture
---
Calcutta
|
Published 28.11.19, 07:50 PM
|
---
The Bengal BJP headquarters — 6 Muralidhar Sen Lane –– wore a deserted look on Thursday, reflecting the mood of the state leadership and its supporters after the drubbing in the three Assembly bypolls.
There were no state leaders at the headquarters till the afternoon. State general secretary Raju Banerjee rushed in a while later and tried to put up a brave face before the cameras.
Later in the evening, national secretary Rahul Sinha made a hurried entry, contending that it was "business as usual".
Banerjee reeled off statistics to argue it is not a 3-0 against the BJP and instead a loss of one seat, Kharagpur Sadar, which party's state president Dilip Ghosh had won in 2016 and relinquished after winning the Lok Sabha polls earlier this year.
"The other two Assembly seats were never ours. It is Trinamul's projection that they defeated us in all three. Karimpur in Nadia was Trinamul's and Kaliaganj in North Dinajpur was a Congress seat," Banerjee argued.
He claimed that the party had increased its vote share by over 3 per cent in Karimpur — a Trinamul stronghold — compared to the votes it had bagged in the Lok Sabha elections.
Whatever be the official logic, BJP insiders said the bypoll results were indeed a face loss as senior party leader Mukul Roy had assured BJP chief and Union home minister Amit Shah of winning all three Assembly bypolls held on November 25.
"Even with a conservative estimate, the party leadership in Bengal was very confident of winning the Kaliaganj seat while retaining Kharagpur Sadar, maybe after a tougher fight. They were, however, not very hopeful about Karimpur, which has a Muslim population of over 42 per cent," said a BJP insider.
Roy, according to party sources, had been entrusted with poll management and campaigning in Karimpur for candidate and state vice-president Jay Prakash Majumdar.
Inner party conflicts, overconfidence and the NRC fears had cost the saffron camp in Bengal, said a senior state leader. "The candidate selection in Kharagpur had cost us the most. There had been inner party conflicts too, prompting many of our workers to lie low," said a party observer.
According to party sources, the Kaliaganj Assembly segment — which had given a lead of 58,000 votes to the BJP in the Lok Sabha polls — had gone to the Trinamul within months following the NRC scare and no major announcement from the Raiganj MP and Union minister Debasree Chaudhuri on demands for special trains to Calcutta.
"NRC is the real reason behind the bypoll debacle after huge victory during the Lok Sabha polls that gave us 18 out of 42 seats," said a state BJP functionary.
According to the leader, Chaudhuri and other BJP leaders campaigning in Kaliaganj had failed to allay fears on the NRC. "We failed to explain to people the potential benefits of the Citizenship Amendment Bill," a senior BJP leader from north Bengal said.
Ghosh — who tasted his first defeat since taking over as state party chief in 2015 — said on Thursday he was ready to accept the blame for the party's debacle.
Sources said Ghosh would on Saturday review the bypoll results to find out the reasons behind party's poor performance.