Online platform to make admission process hassle-free for parents and schools
admissiontree.in, gateway to schools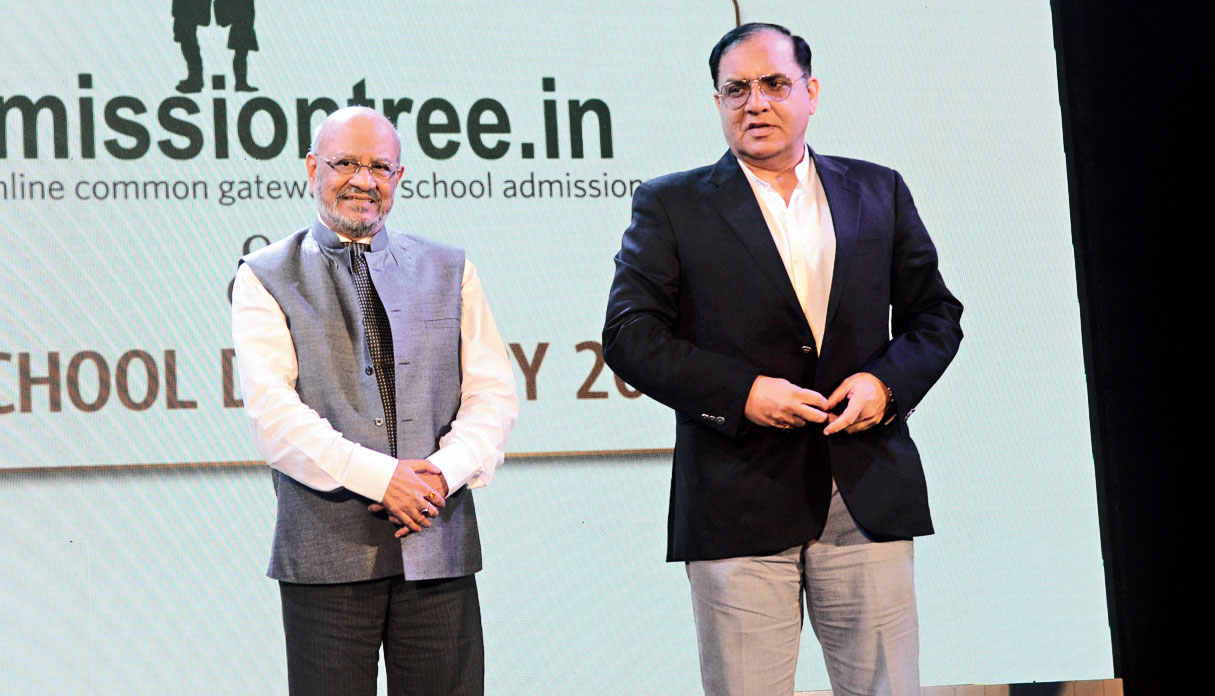 ---
|
Calcutta
|
Published 03.09.19, 09:47 PM
---
Parents need not hop from one school to another or fret over keeping track of admission dates anymore.
A common online gateway called `admissiontree.in`, which promises a one-stop platform from picking the most preferred school to application and form submission, was formally unveiled on Tuesday evening.
`admissiontree.in`, an ABP initiative, is the only common online gateway for school admissions in India.
The online process would enable parents to apply to a school with a click on their phones or a computers and address a usual "pain point". Marking dates on calendar, queuing up on time, flitting from one website to another, collecting forms and submitting them on time — an experience not many parents remember fondly.
"We really wanted to solve the pain point… to make the whole application-admission process very convenient and hassle-free from a parent's point of view. Increasingly, it is getting very difficult for parents to invest the kind of time that is required during that process," said Dhruba Mukherjee, executive vice-president, dailies, ABP Group.
"While we were doing that, we also got a lot of positive feedback from the schools, saying it's not just parents' hassle that gets reduced but a lot of administrative burden from the school point of view also, so that was a bonus win for us," he added.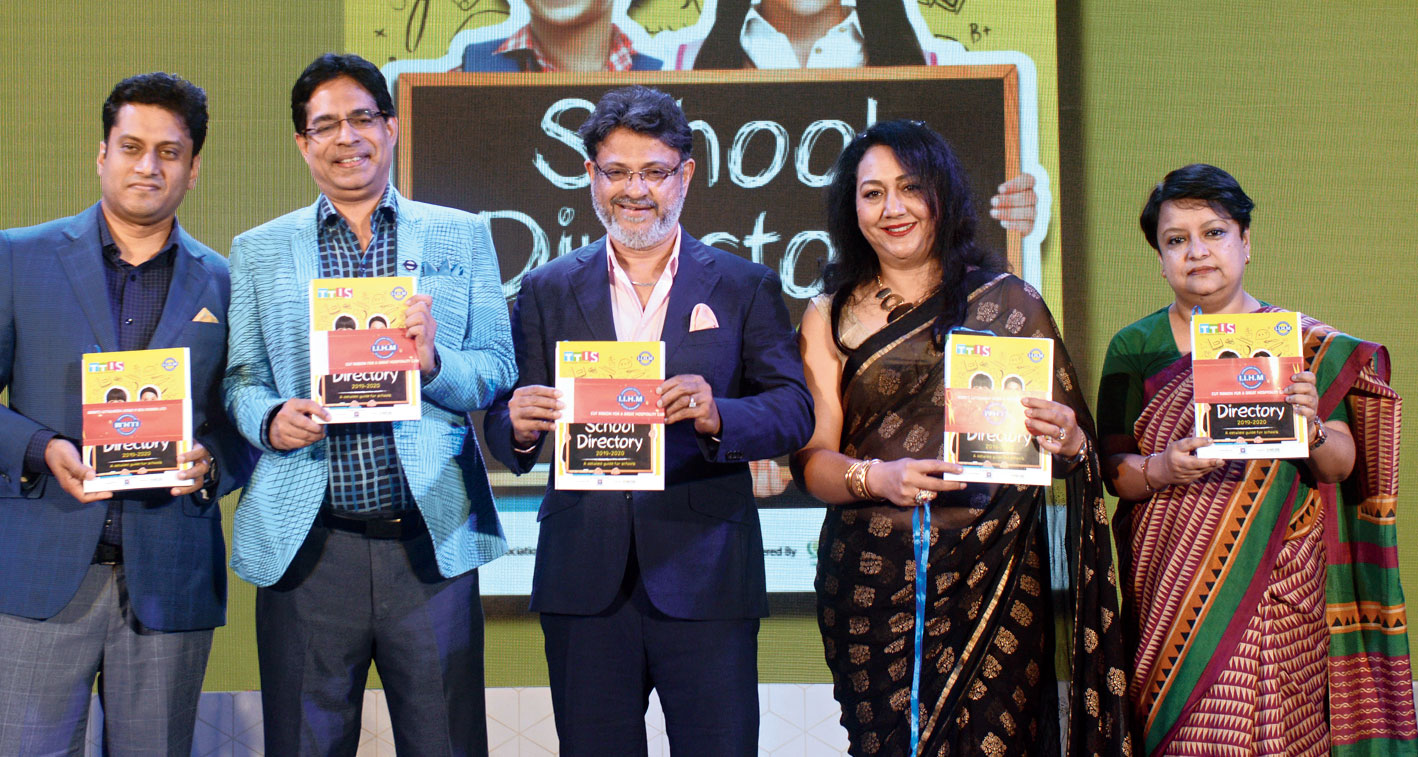 There has been an overwhelming response from schools and three schools — Gokhale Memorial Girls' School, MP Birla Foundation Higher Secondary School and Birla High School, Mukundapur — have already stopped the hard copy format and decided to conduct admissions this year exclusively through admissiontree.in.
"We chose it (the platform) on the simple logic and the future we can foresee. It is always good to be associated with a good idea from the beginning," said Brigadier V.N. Chaturvedi (retd), secretary-general, Vidya Mandir Society, which runs Birla High School, Mukundapur, and also Birla High School and Sushila Birla Girls' School.
Schools are hopeful of reaching out to a much wider audience. "Through this platform schools like us can reach out to a much wider set of parents. It also increases the visibility of the schools, especially for institutes like us who do not advertise. Parents can know about our school from the common gateway itself," said Sanghamitra Mukherjee, rector of Gokhale.
The idea is also to help parents who might be on tour and it might not be possible to come back to the city to make the application on time. "If it's an independent body that is giving out information, parents will also trust it more than the school because the school's information might be slightly inflated," said Herbert George, principal of MP Birla Foundation Higher Secondary School.
`admissiontree.in` will not be involved in the selection process, which will remain the schools' domain. "We are not going to be involved in terms of who gets selected where. We have no role to play whatsoever, that's the school discretion," said Mukherjee.
The initiative was launched a month ago and already 60 schools are part of the process. By now, 100 more institutions have tied up to conduct their admission through the gateway. The website now has information of more than 200 schools.
"It's the next step to the TTIS School Directory and an initiative the group is very interested in. Going by the response, we are hopeful that this will be a landmark in terms of the admission process," said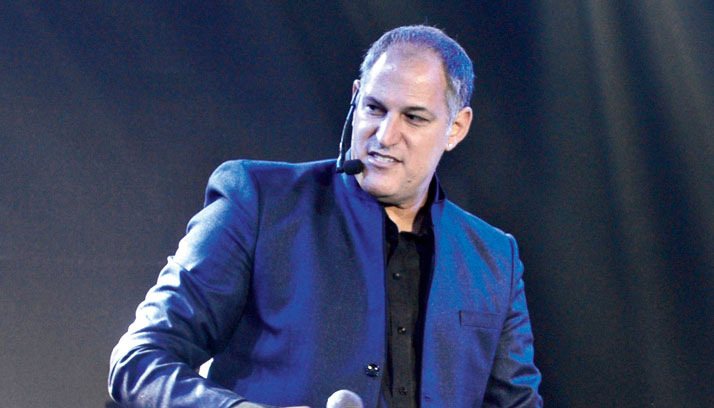 The TTIS School Directory 2019 presented by IIHM in association with St Augustine's Day School, Barrackpore & Shyamnagar, and powered by Ruby Park Public School was released on Tuesday.
It is a directory with detailed information about the schools that was released by Suborno Bose, CEO and chief mentor IIHM; Janet Gasper Chowdhury, president, The St. Augustine Education Society; Amitava Chowdhury, CEO of The St Augustine Education Society; Joyita Majumder, principal, Ruby Park Public School; and Amit Paul, director of sales and marketing, Hyatt Regency, Calcutta.
The TTIS School Directory is an initiative that is more than a decade old and over the past couple of years the group had been wondering how to take the initiative forward. admissiontree.in is the next logical move.
The heads of some of the leading schools of Bengal attended the programme at Hyatt Regency on the EM Bypass. Mentalist Roy Zaltsman entertained them with his web of illusion.