North Bengal rain fury continues
Besides the Teesta, rivers like the Jaldhaka, Torsha, Kaljani and Mansai have also swelled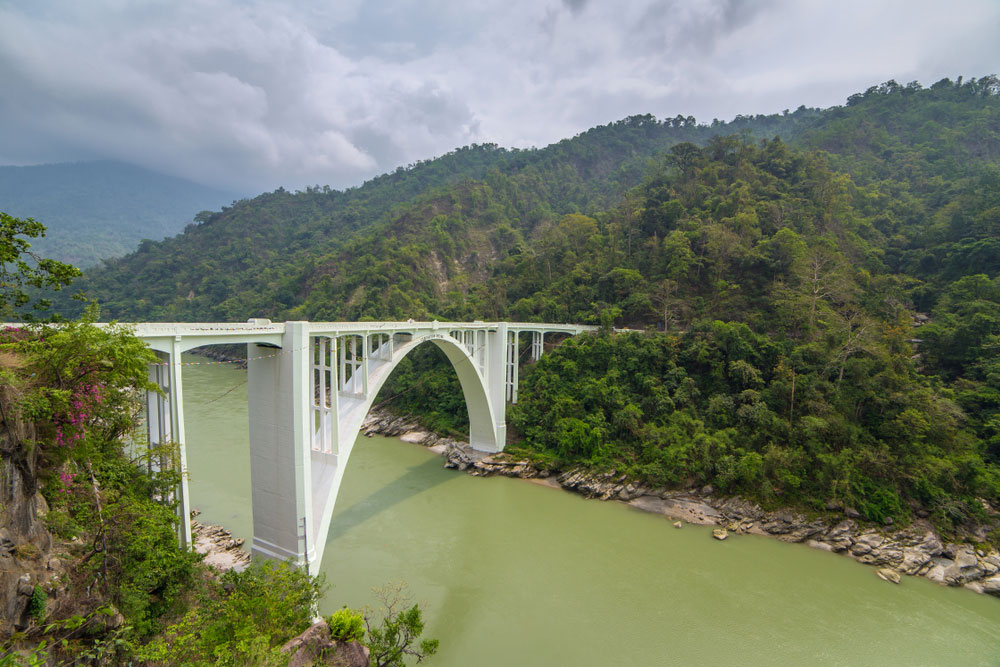 ---
|
Siliguri
|
Published 14.07.19, 08:00 PM
---
Several localities were submerged in Jalpaiguri and Alipurduar towns because of continuous rain which swelled several rivers in north Bengal.
In Jalpaiguri, a 42-year-old barber died after he had apparently slipped and fallen into a flooded drain while cycling back home on Saturday night. Bimal Seal's body was found in the drain on Sunday morning. He was a resident of Sanupara of the town.
The body of an unidentified man was recovered from the Teesta at Barnish in Maynaguri.
A herd of elephants which were moving towards Sonakhali forest in Dhupguri block was left stranded on the grassland in the middle of the Dudua, a stream which was overflowing. Foresters were keeping a watch on the herd.
At Domohoni near Jalpaiguri, at least 300 crevices developed along the 2.5km long embankment on the left bank of the Teesta. A spur on the right bank of the embankment near Jalpaiguri has been damaged also. The irrigation department has started repairs.
In Jalpaiguri, rain that lasted around six hours from Saturday evening flooded most of the 25 wards. The downpour also led to disruption in the power supply.
According to sources, it rained 204mm in Jalpaiguri in 24 hours (till 8.30am on Sunday). For the same period, Cooch Behar, Siliguri, Kalimpong and Darjeeling recorded rainfall of 110.7mm, 105.2mm, 60mm and 31.9mm, respectively.
Besides the Teesta, rivers like the Jaldhaka, Torsha, Kaljani and Mansai have also swelled.
Several wards of Alipurduar town were water-logged after the area received 160mm rain. At least eight wards were inundated because of the overflowing Kaljani river. Four boats were engaged by the civic body to evacuate the residents.
A diversion over the Char Torsha stream was washed away, after which road link between Alipurduar and Falakata was snapped. Travellers had to take detours to reach Alipurduar from Falakata and Siliguri throughout the day.