No decision at Delhi talks on Gorkhaland issues
Bengal government told to send senior official to next meeting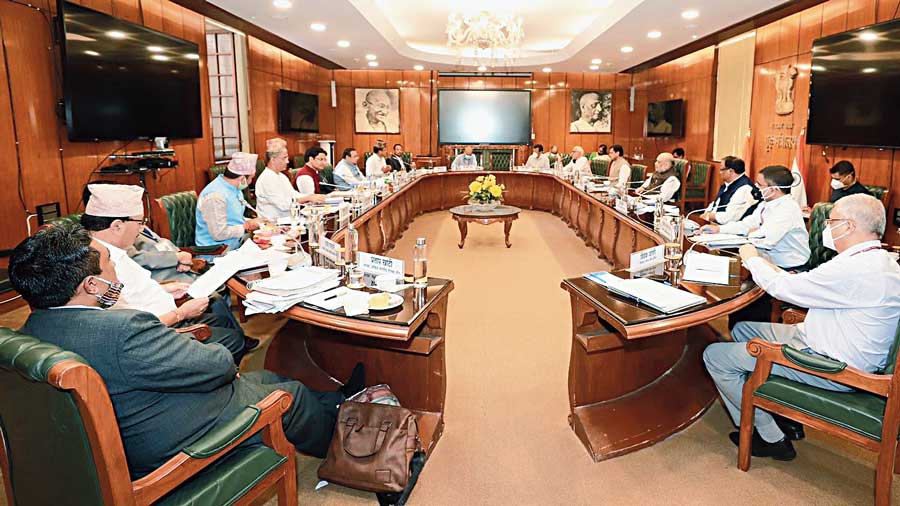 ---
Darjeeling
|
Published 13.10.21, 12:07 AM
|
---
The much-awaited meeting involving Gorkha stakeholders and central and Bengal governments was convened in New Delhi on Tuesday but no concrete decision was taken.
The Centre had invited the Bengal chief secretary but the state was represented at the talks by its resident commissioner in Delhi Krishna Gupta. The meeting "to resolve issues related to the Gorkhas and of the region" was chaired by Union home minister Amit Shah.
"The home minister said that another rounds of talks would be held in November after Diwali and a decision would be taken after hearing the Bengal representative," Bista said.
The Gorkha stakeholders in the Darjeeling hills, Dooars and the Terai were represented mostly by BJP law-makers and leaders of its allies even though these regions have elected representatives from other parties, too.
Bista, who spoke on behalf of the region's "representatives", said the Bengal government did not send a senior official because of Durga Puja.
The statement of Darjeeling MP indicated that the Centre did not want to take a unilateral decision regarding Darjeeling, probably fearing repercussions in the rest of Bengal, an observer said. The ruling Trinamul Congress in Bengal is opposed to Gorkhaland, the main demand of Gorkhas.
Bista said the meeting was called to discuss "permanent political solution" for the region and the demand of granting tribal status to 11 hill communities. Both had been promised by the BJP in its manifesto for the 2019 general election.
"… Amit Shah said that the Central Government under the leadership of Prime Minister, Narendra Modi is constantly making efforts to resolve issues related to the Gorkhas and of the region. The Union Home Minister listened to all the parties concerned and has decided to call for the second round of talks in the presence of the senior officials of the Government of West Bengal in November 2021. The West Bengal Government has been specifically asked to send their senior officials for the next round of talks…," reads a press statement issued by the Union home ministry.