Mamata Banerjee visits Firhad Hakim's home
The CM met one of his daughters and urged her to stay strong and not lose hope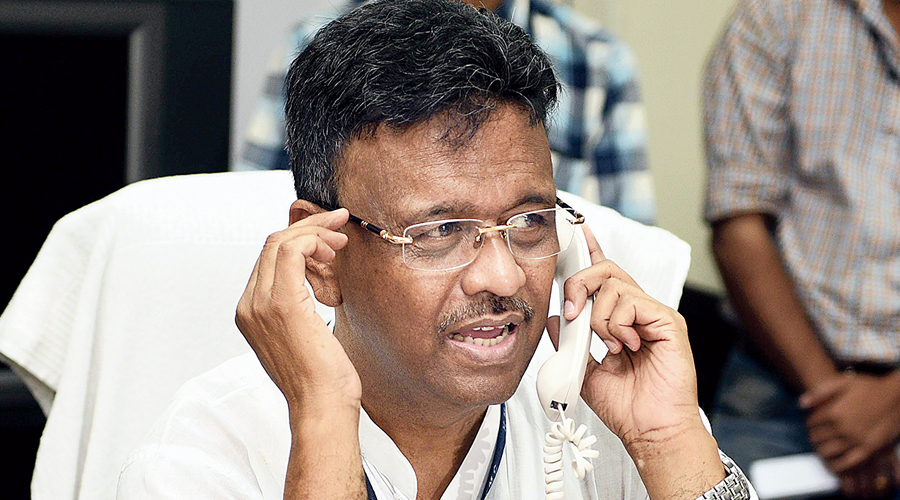 ---
|
Calcutta
|
Published 21.05.21, 02:16 AM
---
Chief minister Mamata Banerjee met one of Firhad Hakim's daughters on Thursday evening and urged her to stay strong and not lose hope, the act of empathy coming around a time when four arrested leaders in the Narada case have been struggling to keep their chin up in judicial custody.
While Subrata Mukherjee, Sovan Chatterjee and Madan Mitra are admitted to the SSKM Medical College and Hospital, Hakim is in Presidency Jail, a stone's throw from Mamata's residence.
On Thursday evening when Mamata stopped by Hakim's Chetla residence on her way home from Nabanna, his wife had gone to the Presidency jail to visit her husband.
Mamata told one of his daughters: "Don't feel bad. We will win this battle." She then went on to inquire about others in the family during her 15-minute stay.
At the Woodburn ward of the SSKM Hospital, doctors monitored the health of Mukherjee, Chatterjee and Mitra before drawing up a report on their exact status.
Hospital sources said Mukherjee was put on nebuliser after doctors realised he suffered from chronic obstructive pulmonary disease (COPD).
Chatterjee, former Calcutta's mayor, complained of chest pain on Thursday. Doctors immediately performed an ECG and recommended a nebuliser for him as well. He has chronic diabetes.
Mitra was on oxygen support on Wednesday. On Thursday doctors suggested BiPAP therapy for the leader who won from Kamarahati Assembly constituency this time.
"All of them are clearly under stress and some of the ailments have been triggered by this mental state," said a senior doctor.
Late on Thursday, reports of all the three were compiled and sent to Manimoy Bandyopadhyay, director of the Institute of Post Graduate Medical Education and Research at the SSKM Hospital. Hospital insiders said reports have been drawn up with utmost care to ensure there were no doubts if the CBI wanted to refer them to independent medical experts. The team has recommended continued medical support for the three while remaining admitted to the hospital, sources said.