Martyrs' Day Rally speech dashes salary hike hope
Sources in the 6th finance commission said they would recommend a pay scale that would be equal to Centre's 7th pay commission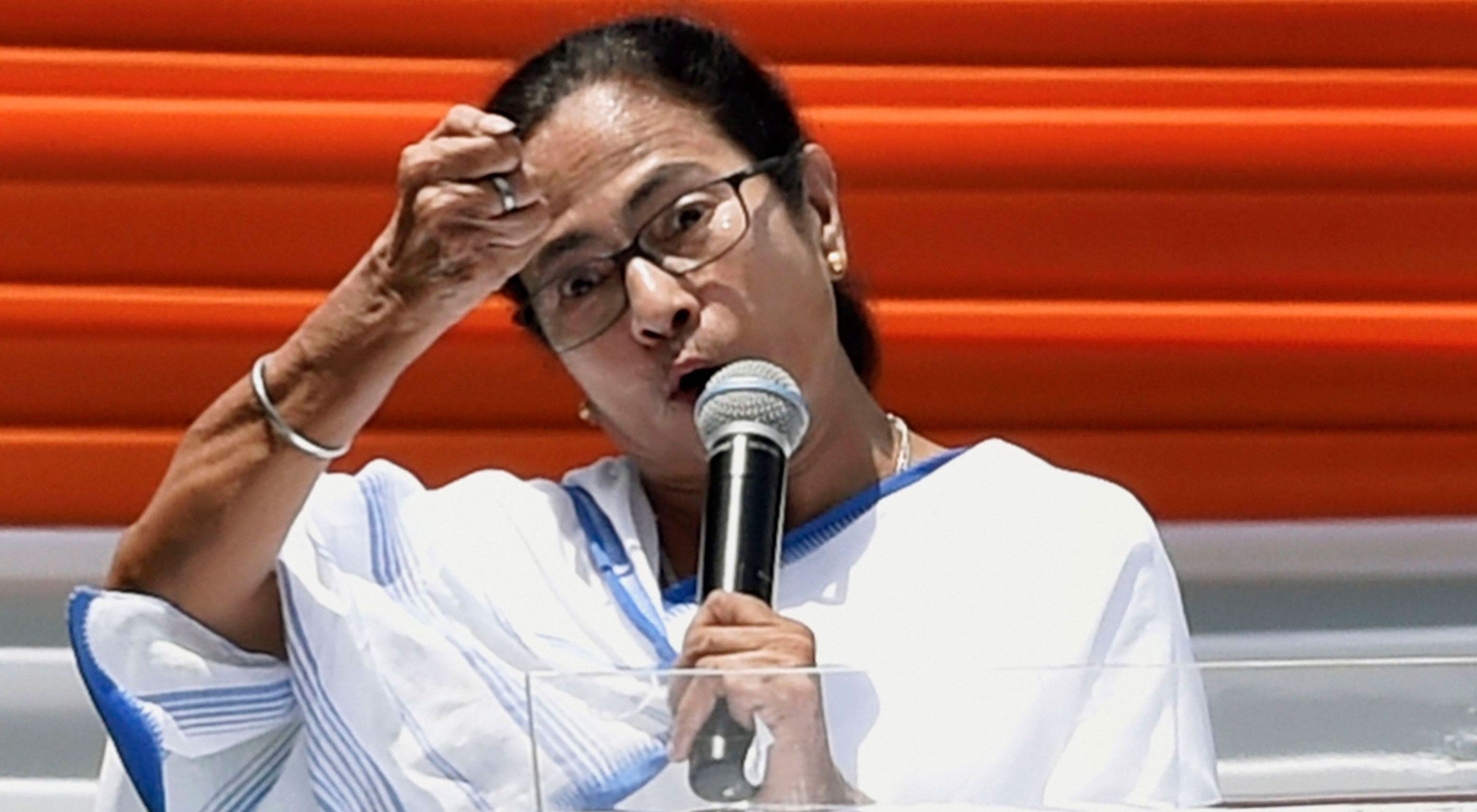 ---
|
Calcutta
|
Published 21.07.19, 07:27 PM
---
Mamata Banerjee on Sunday advised state government employees to join the Centre if they wanted salaries on a par with the pay received by the staff of the central government.
"Now, I suddenly see, those who have no work, taking to the streets, sitting for demonstrations. Give everybody money, give pay equal to the central government employees," Mamata said at the rally.
"Those who want salaries on a par with the Centre, go to the Centre, go work for Delhi. I don't have any problem. I will be happy," she added. "The state does what it can like the state, the Centre does what it can like the Centre. The Centre has its own system, states have their own."
After she made the comments, state government employees apprehend they might not get their salaries revised on a par with the central government even if the 6th pay commission recommendations are sent to Nabanna this year.
"The chief minister gave a clear hint that we wouldn't get salaries on a par with central government employees. This means the recommendations will not bring any cheer for us," said an employee of the home department.
Sources in the finance department said the state employees were expecting that two major components — a 2.57 times hike in basic pay and implementation of a higher pay scale from January, 2016 — would be accepted by the state government.
"But after the chief minister's comments, it appears it might not happen. Employees in Bengal might have to settle for a poor pay hike which would not be on a par with the 7th pay commission recommendations implemented from January 1, 2016 for central government employees," said a source.
Sources in the 6th finance commission, set up in November, 2015, said they would recommend a pay scale that would be equal to the Centre's 7th pay commission. "But it is up to the state government to accept the recommendations in full or partially," said the source.
A finance department official said that it would be tough for the state government to implement the revised pay scale from January 1, 2016 as about Rs 45,000 crore would be required to give arrears to the employees.