He sold little magazines at Calcutta's Nandan
A sense of shock and disbelief hit most who stood outside the gate discussing the way Sajal died on the Metro tracks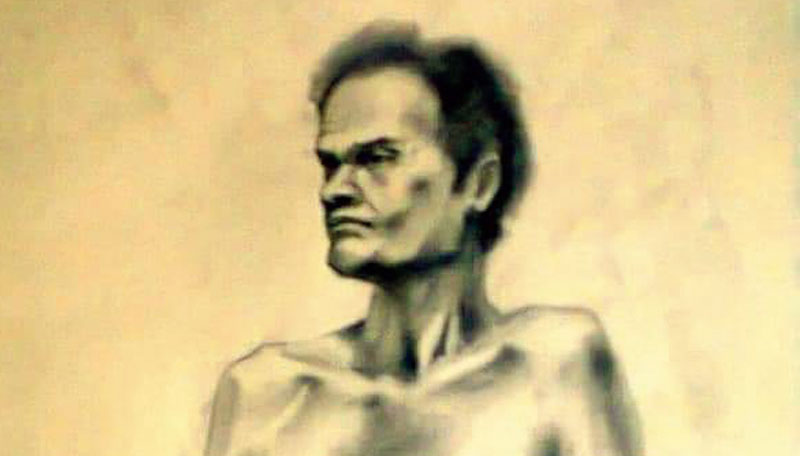 Artist Sudip Chakraborty had uploaded on Facebook several sketches for which Sajal Kumar Kanjilal had modelled
---
Calcutta
|
Published 13.07.19, 09:02 PM
|
---
Sajal Kumar Kanjilal, 66, used to sell little magazines at Nandan every day. On Saturday, too, he had left his Kasba home around 4.30pm. He was possibly headed home when he was dragged to death at Park Street Metro station at 6.40pm.
Unmarried with no siblings, Sajal used to sit outside the Academy of Fine Arts behind Nandan for hours to let budding artists of the government art college make live portraits.
That would be only on days when he would receive a call from the college.
But his visit to Nandan with a stock of little magazines was almost a regular affair. Family members said he would take the Metro to reach Nandan and return home after getting down at Kalighat Metro station.
Nearly four hours after Sajal left home on Saturday afternoon, his family members received a call from an officer of Kasba police station informing about the incident.
The officer asked one of the members to turn up at the SSKM Hospital to help police in identifying the deceased. Raj Kumar Mukherjee, a marketing professional and Sajal's cousin, then left for the morgue.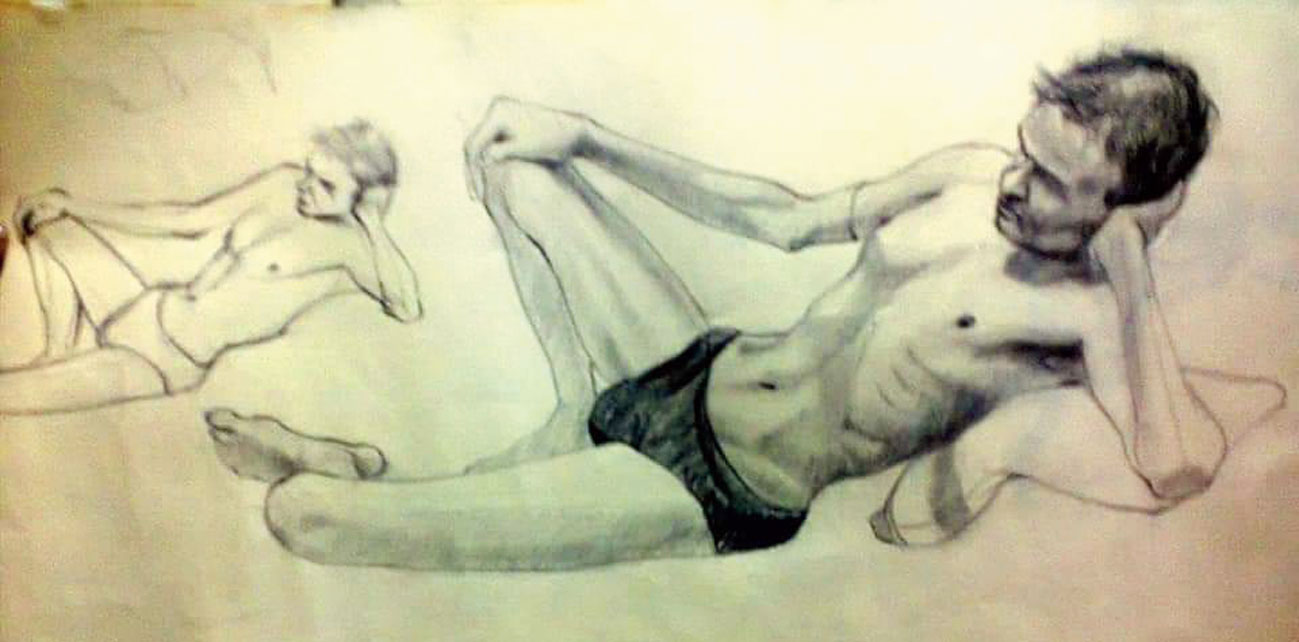 Officers investigating into the case from Park Street police station said Sajal's post mortem would throw up the exact cause of his death, the nature of injuries on his body and a possible time of death.
"The post-mortem report of the deceased would be crucial in drawing up the charge sheet into the case," said a senior officer of the police station.
At SSKM Hospital, Raj Kumar broke down when the staff at the morgue removed the white cloth covering Sajal's face.
"He used to live with me," an inconsolable Raj Kumar mumbled as he walked out of the morgue.
Sajal used to live with one of his cousins in Tollygunge. Some five years ago he moved in with Raj Kumar and his family to their modest house in Kasba. "Aami berochhi (I'm leaving) he said when I met him on the way. I was returning after a visit to a doctor," said Sharmistha, Raj Kumar's wife. "That was my last interaction with him. It was around 4.30 pm."
A student of Kalidhan Institution on Southern Avenue, family members said they couldn't believe that Sajal would die in such a manner.
Papiya Das, one of Sajal's cousins, asked: "Why would the doors of the metro rake not open?"
"Apart from posing for students of the art college outside Academy, he used to be a part of Mamata Shankar's ballet troupe," she said.
A pall of gloom descended in Kasba's ward No. 91 as neighbours started gathering around the house of the Mukherjees. A sense of shock and disbelief hit most who stood outside the gate discussing the way Sajal died on the Metro tracks. Many wondered it could happen with anyone, any day.
Local councillor Bijon Lal Mukherjee reached the house at night apparently at the behest of chief minister Mamata Banerjee. "Chief minister and Firhad Hakim, mayor, asked me to be by the side of the family and render whatever help is required," Mukherjee said. "We will speak to the family members once they are in a position to talk."
Later at night, other leaders, including local MLA Javed Khan and Mala Roy, MP, turned up at the house to oversee arrangements for Sajal's last rites.