Mamata sees plot, Mukul refers to refugees
CM asserted that most of those who died since May 23 owed allegiance to Trinamul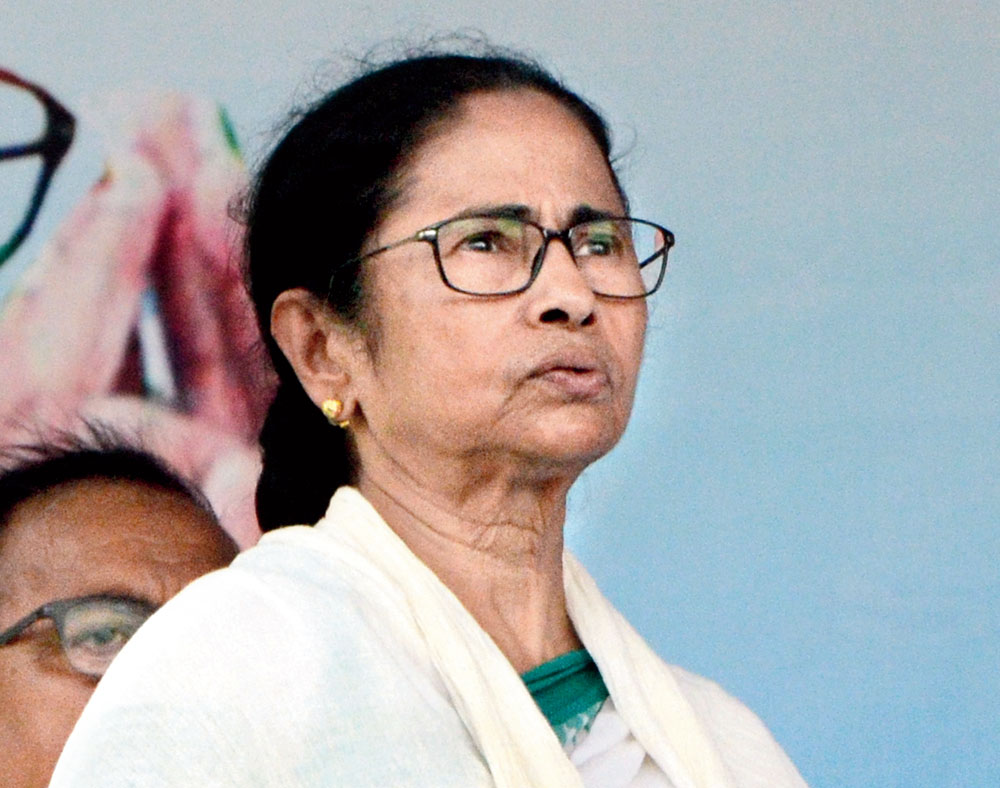 ---
|
Calcutta
|
Published 11.06.19, 07:41 PM
---
Mamata Banerjee on Tuesday accused the BJP of trying to defame Bengal through "planned" murders after the Lok Sabha election results, asserting that most of those who died since May 23 owed allegiance to Trinamul.
Addressing an event at Hare School where a bust of Ishwarchandra Vidyasagar was unveiled, the chief minister suggested that those killed in the Sandeshkhali violence of June 8 had died "only because" they had gone to murder Trinamul functionary Kayum Mollah, also killed that evening.
"They are murdering infants now…. Two of their people died, that too only because they had gone to murder Kayum," Mamata said.
On Monday, a preliminary report by police said the Sandeshkhali bloodbath was triggered by Kayum's murder when he and other Trinamul supporters tried to remove BJP flags. Sources familiar with the contents of the report said shop owner Pradip Mondal, a BJP worker, had pulled out a country-made revolver of .303 bore and opened fire and the bullet hit Kayum, although he may not have been the target.
Then, Trinamul supporters shot Pradip and Sukanta Mondal.
"I don't support any murder, any violence. But it remains to be seen how they died, to begin with. Did they get shot by their own bullets? Everything is being probed," Mamata said on Tuesday.
Although three FIRs have been lodged, district police sources said no arrests had been made till Tuesday evening.
Mamata criticised governor Keshari Nath Tripathi, who visited New Delhi on Monday to apprise Prime Minister Narendra Modi and Union home minister Amit Shah of the situation in Bengal since the election results.
"Ten people have been murdered since the election (results were announced) here. The governor said 12. Is a target being set? Are efforts on to fulfil that number?" the chief minister asked.
"The governor said some things to India Today. He gave a political speech. I respect him, but not his speech," she added.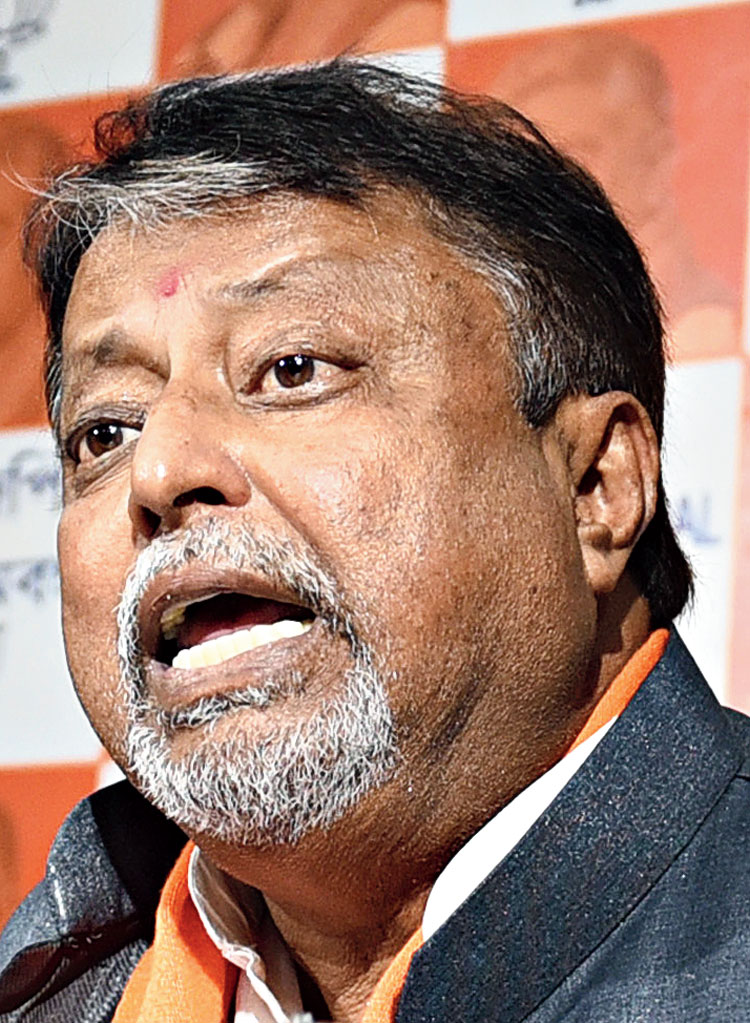 On Monday, when India Today asked Tripathi whether there was a need for President's rule in Bengal, he said: "There might be. When the demand comes, then the central government will consider. But I did not discuss anything on President's rule with the Prime Minister or the home minister today."
Mamata said on Tuesday: "All of this is planned, to defame Bengal before the whole nation."
She said of the 10 people killed in Bengal since the poll results were announced, eight were "our people".
Earlier in the day, BJP leader Mukul Roy visited the homes of Sukanta and Pradip at Nalkora village in Sandeshkhali, North 24-Parganas, and assured their families of the party's full support.
Roy accused his former party of inciting the violence and demanded an NIA probe. "The men involved in the brutal murders are into India-Bangladesh arms smuggling and are working for the settlement of Rohingya infiltrators in Bengal," he said in Calcutta.