Mamata concern letter to Modi on bank merger
Centre's decision made without holding any consultation with the Bengal government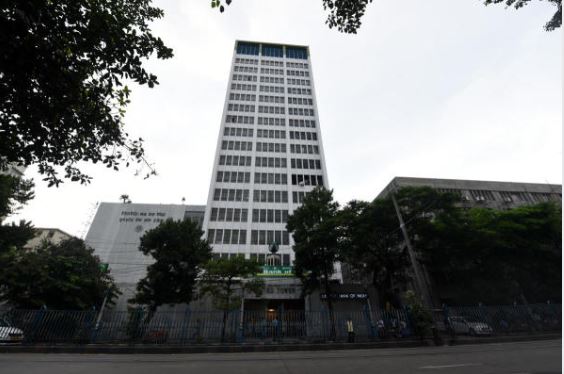 The United Bank of India headquarters in Calcutta.
(The Telegraph file picture)
---
Calcutta
|
Published 06.09.19, 09:21 PM
|
---
Chief minister Mamata Banerjee on Friday wrote to Prime Minister Narendra Modi protesting the Centre's decision to merge two Calcutta-headquartered public sector banks with banks headquartered in Delhi and Chennai without holding any consultation with the Bengal government and urged him to reconsider the move.
Besides questioning whether the decision conformed to the country's federal polity, Mamata expressed apprehension that the move to merge Allahabad Bank with Indian Bank and United Bank of India (UBI) with Punjab National Bank would "create a disaster" for the people and all sectors of the economy.
In her letter, the chief minister expressed surprise at the Centre's decision to downgrade the status of UCO Bank, another Calcutta-headquartered entity, and wondered whether there was a "hidden agenda in depriving Bengal's banking sector".
Mamata drew attention to the history of the two banks — Allahabad Bank was set up in 1865 while UBI started its operations in 1914 — before explaining how the two institutions had been playing a key role in the government's development initiatives in Bengal by offering credits to micro, small and medium enterprises, self-help groups, farmers and artisans.
Finance minister Amit Mitra, during a news conference on Friday afternoon, shared the contents of the letter besides explaining the rationale behind the chief minister's communication with the Prime Minister.
"UBI has 875 branches while Allahabad Bank has 562 branches in the state. All development funds are routed through these branches. If these branches are now at risk, it will adversely affect the development momentum of the state," Mitra said.
The letter cited the closure of 1,500-odd bank branches — of which 80 were in Bengal — after associate banks were merged with public sector behemoth SBI.
The Centre's decision on bank amalgamation — through which 10 erstwhile PSU banks would be merged into four entities — has taken a political turn with several associations of bank employees seeking Mamata's intervention. The bank unions have conveyed to the chief minister that the merger will have a disastrous impact on Bengal's economy.
Voicing the concerns of the bank unions, the chief minister wrote that she was worried about job loss in the sector because of the mergers.
"I am also deeply concerned about the future of the 6,598 employees of UBI and 4,201 employees of Allahabad Bank, currently working in our state. I apprehend that jobs of employees of UBI and Allahabad Bank, in headquarters in Kolkata and branches in the state, will be put at risk," Mamata wrote. She pointed to how more than 3,500 people lost their jobs following the SBI associates' merger with the parent bank.
Union finance minister Nirmala Sitharaman, who was in Calcutta on Friday, said when asked about Mamata's letter: "I have not seen the letter. How can I respond based on your question?"