Mamata says no to capital grant for bus repair
The chief minister suggested to the official that the department could auction damaged buses and arrange funds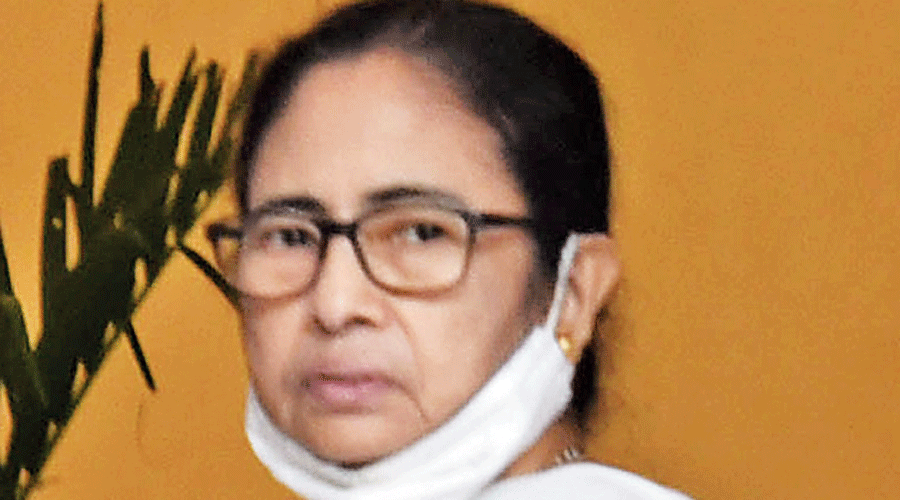 ---
Tamluk(EastMidnapore)
|
Published 15.09.22, 03:23 AM
|
---
Mamata Banerjee on Wednesday refused to give a capital grant to the transport department for the repair of several buses lying idle at various depots, saying that the government could not give subsidy and capital grant at the same time.
No capital grant will be given.... How can we give funds repeatedly in the name of subsidies and capital grants? We shoulder a burden of Rs 700 crore to Rs 800 crore as we give subsidy to the transport department every year," said the chief minister during an administrative review meeting in Nimtouri in East Midnapore.
The issue of the capital grant came up when Mamata asked transport secretary  Vinod Kumar on initiatives taken by the transport department to run special buses during Puja. She also asked the transport secretary if some buses were idle at different depots over lack of maintenance.
The transport secretary said that the department needed a capital grant to repair some of the buses idle at depots.
The chief minister suggested to the official that the department could auction damaged buses and arrange funds for this purpose.
Chief secretary H.K. Dwivedi  also said that the department could easily sell off the old buses as scrap for funds.
Sources in the government said the chief minister was angry as soon as the secretary asked for additional funds.
"The government gives a subsidy of Rs 700 crore annually to run buses through transport corporations. Initially, it was planned that the transport department will take steps to increase revenue and the government will slowly decrease subsidy. But despite steps like auctioning additional plots of various depots in the city, the subsidy could not be cut," said a source.
Another source said that the generation of revenue of the transport department had drastically dipped during the pandemic. As buses could run for months during the lockdown, many got damaged.
'The situation could not be improved as the government refused to hike bus fares despite spiralling fuel prices. Now, the department is caught in a vicious cycle. It can't run more buses as buses can't be repaired. As more buses can't be run, revenue has also dipped," said a transport department official.
Marine Drive
Chief minister Mamata Banerjee on Wednesday inaugurated the 26km Marine Drive in Digha that will connect all the major tourist destinations such as Sankarpur, Tajpur and Mandarmoni in East Midnapore. The chief minister also asked the officials to develop Nayachar as a tourist destination.