Malda eyes random Covid tests in markets
It has been learnt from reliable sources that 608 coronavirus positive cases have been found in last seven days in the district alone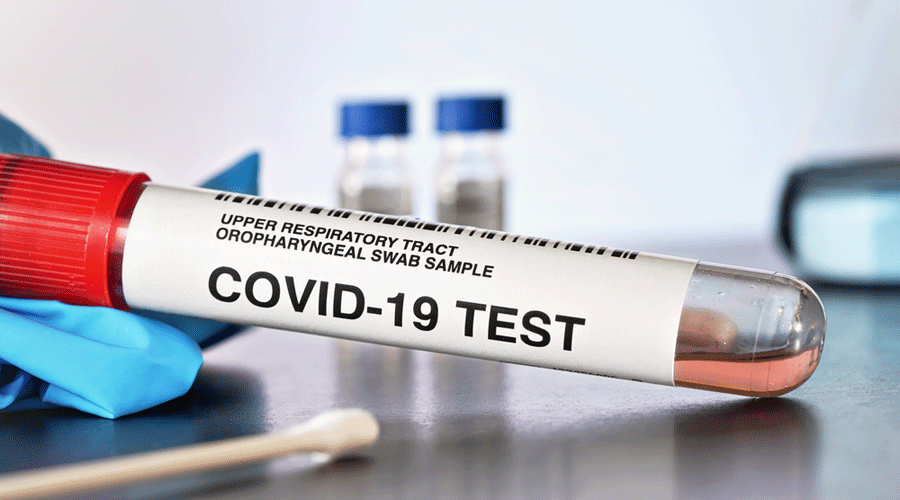 ---
|
Malda
|
Published 14.10.20, 01:52 AM
---
A steady rise in number of Covid-19 cases in north Bengal district has made senior officials plan random tests at marketplaces.
Susanta Roy, the officer on special duty (OSD) for Covid-19 in north Bengal, who was here on Tuesday, said such tests would help identify those infected with the contagion and could be isolated ahead of the upcoming Durga Puja, when it is being feared that chances of contamination would be quite high.
"Random tests (for Covid-19 infection) would be conducted in markets, particularly overcrowded places. Such tests have started in Jalpaiguri from Tuesday and similar tests would be held in Malda and in all other districts of north Bengal. I will hold a meeting with health officials and explain to them how to conduct such tests," Roy said.
During his visit, Roy held a meeting with the Durga Puja organisers of Malda.
At the meeting, top officials of the civil administration and police were also present along with officials of the district health department and the Malda Medical College and Hospital.
Roy conceded that the surging crowd at markets — with hordes of people coming out to shop ahead of Durga Puja — was one of the major causes for the rise in coronavirus cases in Malda and some other districts in recent times.
It has been learnt from reliable sources that 608 Covid-19 positive cases have been found in last seven days in Malda district alone. In past 12 days, over 1,000 new patients have been found in the district.
"This (the number of patients) clearly indicates a deterioration in the situation. While an average of 15 to 25 positive cases were being found in first three weeks of September, there was a jump in cases soon after the festive mood gripped the people of the area and the markets got flooded with shoppers," said a health official expressing his concern.
District health sources said that small teams of three to four persons would be formed to conduct random tests at marketplaces so as to increase the number of tests conducted per day.
"Those who would test positive would be advised to go to safe houses or stay in home isolation during the festive days to curb the risk of contamination," a health official added.
OSD Roy, when told about some of the recent gatherings organised by various political parties, also agreed that parties should also act in a responsible manner.
"They should remember that the situation is not right to hold large gatherings. In case such public programmes are indispensable, proper safety measures must be ensured," said Roy.