Jumbo electrocuted in Jalpaiguri
The carcass was found in Ramjhora tea estate of Alipurduar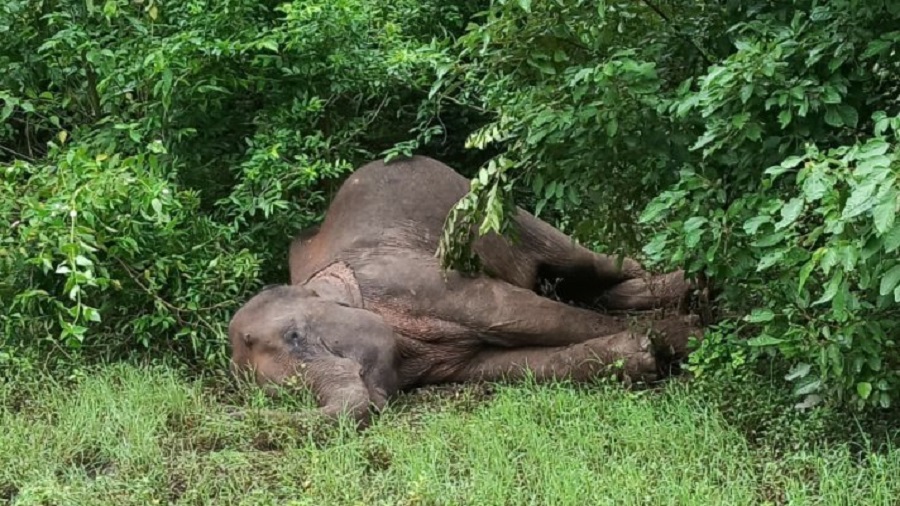 ---
|
Malda
|
Published 23.07.20, 02:59 AM
---
An adult makna (male without tusks) elephant that entered the Bamandanga-Tondu tea estate in Jalpaiguri was fatally electrocuted before daybreak on Wednesday.
Foresters said it came in touch with a power distribution cable and died instantly.
Coming from Diana forest, the elephant entered the tea estate and touched a live wire while trying to grab a jackfruit from a tree. "It gave a shriek and fell silent," said a worker.
"Cables were (hanging) low. The DFO has been asked to take steps against the tea garden management," said Ravikant Sinha, the PCCF.
The carcass of another elephant was found in Ramjhora tea estate of Alipurduar on Tuesday, he said. It was also electrocuted.
In two other incidents, wild elephants went on rampage in the garden and in another area in a neighbouring block. A tusker entered the garden from Gorumara National Park, damaged five shops and left after some timearound 1am on Wednesday. Another wild elephant damaged seven houses in Chawafeli of the neighbouring Matialli block around 2.30am or 3am.