John Barla breaks silence on plots but could not show any document to prove ownership
The parliamentarian, who was in Delhi for a prolonged time after his induction into the Narendra Modi cabinet, was silent for weeks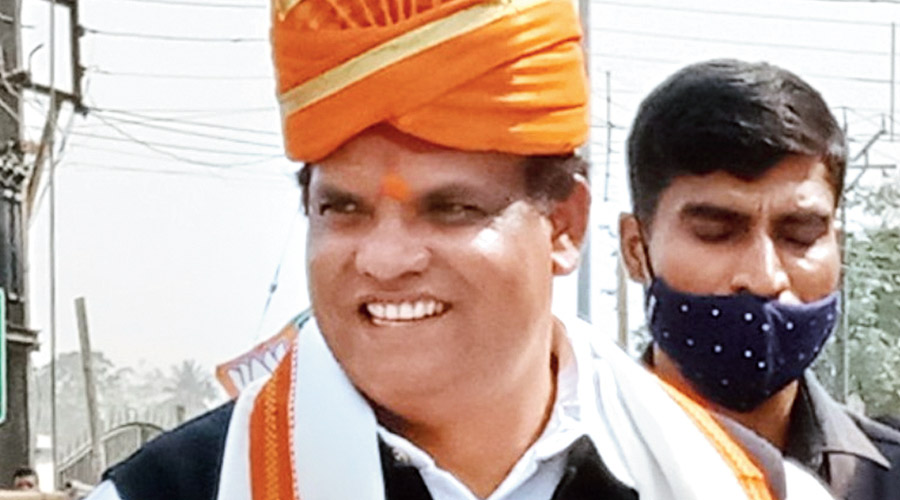 ---
Siliguri, Jalpaiguri
|
Published 24.08.21, 03:13 AM
|
---
Union minister of state for minority affairs John Barla made a feeble attempt to defend charges of land encroachment against him but could not show any document to prove his ownership of the two plots on which he has properties.
Barla, the BJP MP from Alipurduar, but hails from the Lakhipara tea estate near Banarhat of Jalpaiguri, had recently demanded statehood or Union territory status for north Bengal.
Barla built a house where he used to stay at a worker's quarters on a plot leased out to the tea company that runs the tea garden in Lakhipara. He is also building a multi-storey commercial complex at Chamurchi More in Banarhat on a plot owned by the PWD.
The charges had first been levelled by the Trinamul leadership of Jalpaiguri. Then, the district administration held a probe. "It was found he does not own either of these plots," said a source.
The parliamentarian, who was in Delhi for a prolonged time after his induction into the Narendra Modi cabinet, was silent for weeks. He broke his silence on Sunday evening.
"I built the house at the tea estate as I need to accommodate my security personnel (after becoming an MP in 2019)…. the earlier quarters were inadequate....I have taken permission from garden authorities," he said.
However, representatives of the tea company earlier had told the Jalpaiguri district magistrate earlier that they said they had not given any land to Barla to build a house.
On the commercial complex at Banarhat, Barla said: "There were a number of shanties on the land and none was bothered. As I started constructing the complex, I got electricity and drinking water connections from authorities concerned. The panchayat charges tax for the property. It is only recently that Trinamul started raising the issue with political interest in mind," said Barla, but could not furnish any ownership papers.
Trinamul district leaders have asked the state government to take suitable action.
"It is unfortunate that being an elected representative and a member of the Union cabinet, he has indulged in an illegal activity and encroached on (government) land in two locations. Instead of admitting his fault, he is coming up with weak clarifications. We want the state government to take necessary steps against him," said a district Trinamul leader.
Sources in the administration said they had forwarded all relevant details to state secretariat Nabanna. "As he is an MP and a Union minister of state, the state government will have to take the call," said a source.