Jalpaiguri revenue plan
The municipality decided to take revenue from residents who have either not done mutation of their property with the civic body or are running commercial activities from their residential properties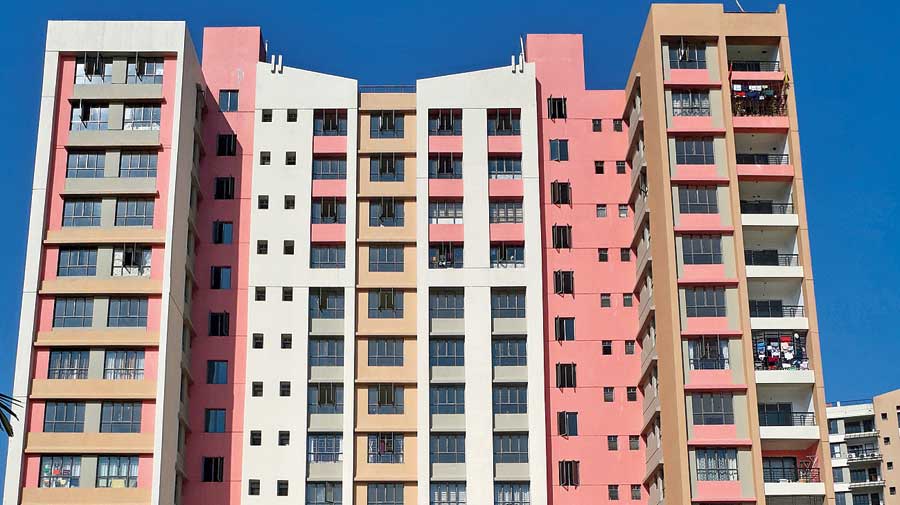 ---
---
The board of administrators in Jalpaiguri municipality launched a drive in the town on Wednesday to shore up revenue.
The municipality decided to take revenue from residents who have either not done mutation of their property with the civic body or are running commercial activities from their residential properties.
"It has come to our notice that across Jalpaiguri town, hundreds of people have bought apartments but most of them have not done their mutation with the municipality. Also, there are some others who have put residential properties on rent for commercial use or are using such spaces for commercial activities themselves. That is why we have launched the drive so that the civic body can make some additional earnings," said Sandip Mahato, a member of the board of administrators of the municipality.
Any person owning a space — whether a shop or a residential apartment — needs to register the space with the civic body in his name by paying a fee.
Later, the civic body us supposed to make an assessment of the property and fixes the municipal tax.
In Jalpaiguri, around 400 multi-storey buildings have come up during the past few years.
Most of the residents, who own apartments or commercial spaces in these buildings, are yet to carry out the mutation.
"If any residential property is used for commercial purposes, the tax is less and thus, it is the civic body that loses out on the revenue. We have visited a number of locations on Wednesday and have alerted people so that they refrain from such practices. Also, there is a plan to serve notices to those who are yet to do the mutation," Mahato added.
An official in the civic body said that every month, they need to make different payments from the general fund, that is, the fund that is created through revenue collection.
Among these include the salaries and wages of casual workers and pensions of former employees, which altogether is around Rs 65 lakh a month.
"During past few months, the municipality's revenue collection has dropped by around 60 per cent," the official said.
"We now need funds now to ensure that these payments are made at regular intervals. A preliminary assessment shows that we can collect around Rs 5 crore as revenue from these sources (mutation and tax). This is yet another reason for launching the drive," he said.