Jalpaiguri administration readies homes for tea workers
3,694 families to get houses in the first phase of the implementation of the housing scheme 'Cha Sundari'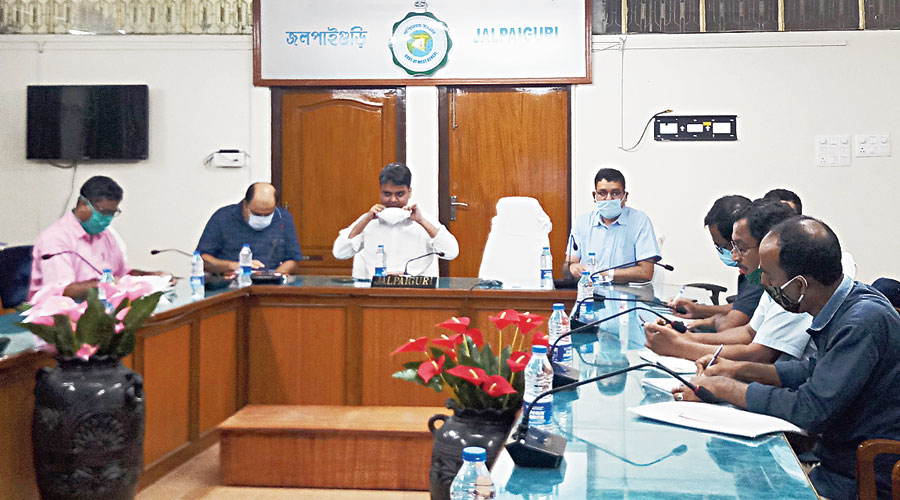 ---
---
The district administration in Jalpaiguri has geared up to implement "Cha Sundari," the housing scheme announced by the Mamata Banerjee government for tea workers of north Bengal, with indications that distribution of homes in tea estates will start ahead of the Bengal polls next year.
On Monday, Jalpaiguri district magistrate Abhishek Kumar Tiwary held a meeting with officials of various state departments and agencies to take stock and draw up a plan to implement the scheme in three closed tea estates in the first phase.
The scheme announced by state finance minister Amit Mitra this February has been allotted Rs 500 crore.
Last month, Mamata during her visit to Siliguri had announced that 3,694 families residing in tea gardens would get houses in the first phase.
"In Jalpaiguri, 206 houses will be built in Manabari, 562 houses in Redbank and 285 houses in Dharanipur tea estate under this scheme. The state housing department will execute the project in association with some other departments," said a source in the administration.
District magistrate Tiwary told newspersons after the meeting that land and land reforms department had conducted surveys in these three tea gardens to identify land for the housing project.
"As land leases of all these three gardens have been cancelled, the land is with the state government now and there is no problem in going ahead with the scheme. The survey has ended and now the design of the houses and overall planning would be done before the start of construction. After Durga Puja, a high-level team will visit these gardens for further steps," Tiwary said.
Similarly, houses would be built in some tea gardens of Alipurduar district.
The scheme, political observers said, was important for Trinamul ahead of polls.
"It was a longstanding demand of the tea garden residents and once implemented, could give considerable political mileage to Trinamul in the brew belt. Proactive moves on the administration's part indicate that distribution of homes would commence ahead of Assembly polls," said an observer.
Financial assistance
Workers of two tea estates — Kalchini and Raimatanag — of Alipurduar district have received state financial aid of Rs 1,500 per month for five closed months though both had reopened last month. "These gardens were closed from April to August this year. They received the entire sum, that is, Rs 7,500, at one go, though the gardens have reopened," said a tea trade union leader.
Additional reporting by our Alipurduar correspondent