Help reaches poll violence victim Hena for study
School has decided to give the 14-year-old girl midday meals since her mother has no income at the moment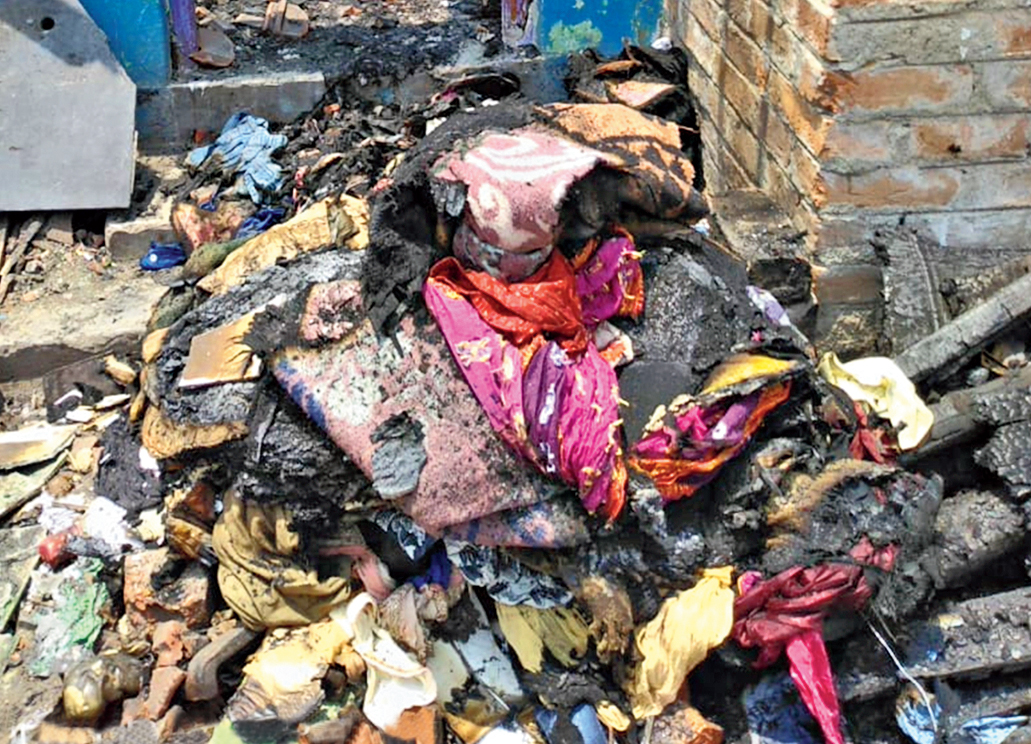 ---
---
Succour has started pouring in for Hena Parvin, a Class IX student who lost her textbooks and school uniforms when her house was attacked by arsonist after Lok Sabha election results were announced on May 23.
On Monday, The Telegraph reported the plight of the student of Kankinara Shams Urdu High school.
Hena had had to flee to her grandmother's home along with her widowed mother Mehrun during the May 23 attack.
The Barrackpore Lok Sabha seat — made up of pockets such as Kankinara, Bhatpara, Titagarh, Jagatdal, Kanchrapara, Garulia, Bijpur and Amdanga — has been simmering since that evening, partly along fault lines that have appeared recently in Bengal.
Headmaster Mohammed Quasim met Hena in his chamber, along with her mother, on Monday.
"We knew there had been trouble in several areas after the general election. Many abstained from classes out of fear. Hena resumed classes last week, but she did not tell us about her problems. I told her to feel free to come to us for all her needs so that she can resume studies and not lose a year," said Quasim.
The school also decided to give the 14-year-old girl midday meals since her mother has no income at the moment. Midday meals are given to students up to Class VIII and that was why the special sanction was needed.
"Without food, it is not possible for a student to take the pressures of studies," said the headmaster.
Earlier in the day, social worker Mudar Patheria sent to Hena study material — exercise books, pens — an umbrella, schoolbags, and shoes and socks through a friend.
Hena said: "I am happy today after a long time. I will now be able to resume studies and appear in the exams. I am thankful to all those people who made me realise that there will always be more good people than bad."
Her second semester exam will be held on Wednesday.
The Association for Protection of Democratic Rights on Monday handed over a list of 151 students affected by the BJP-Trinamul Congress turf war to Barrackpore police commissioner Manoj Varma.
"I will try my best to help these students. But it might take some time," said Varma.
The state education directorate has sought a report on the homeless students in trouble-torn areas of the Barrackpore Lok Sabha area.
An official at Bikash Bhavan said: "The problem of the students was, unfortunately, ignored. Rehabilitation of victims cannot be completed till peace is restored."
"Studies of the children are also an important part of this process. So, we have sought reports on children who could not resume studies. We will try our best to ensure that students do not stop studies permanently," added the official.