Had not permitted BJP MP and minister John Barla to use leased land: Tea company
Trinamul alleged that the Alipurduar MP had built personal property on government plot in Jalpaiguri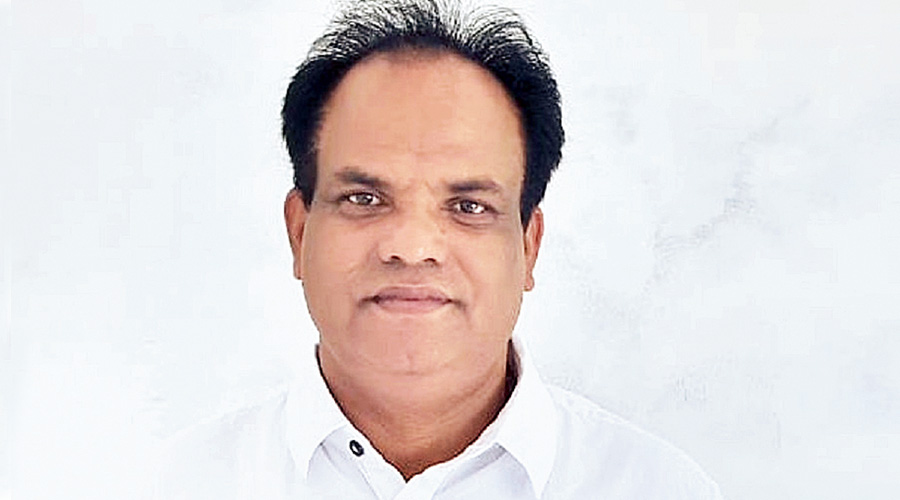 John Barla
Telegraph Picture
---
Jalpaiguri
|
Published 20.07.21, 02:33 AM
|
---
The company that owns the Lakhipara tea estate near Banarhat of Jalpaiguri district had not issued permission to Alipurduar MP and Union minister John Barla to build a house on the leased land of the garden, representatives of the Indian Tea Association said here on Monday.
The BJP MP and minister, who hails from Lakhipara, built a house on a plot of the tea garden, which was completed after he became a parliamentarian in 2019. Barla, who was  an employee of this tea garden till 2018, had earlier got quarters by the garden management on the land, sources said.
On Monday, Sanjoy Bagchi, secretary of the Dooars branch of Indian Tea Association, along with the garden's manager and representatives of the tea company, met Jalpaiguri district magistrate Moumita Godara Basu. Lakhipara is a member-garden of the ITA, the largest association of tea planters in the country.
"We submitted in writing that the (Lakhipara) garden authorities had not granted permission to the MP to build a house. The garden can't issue such a permission as it has taken the land on lease from the state. The land can be used only for infrastructure needed to run a tea estate," said Bagchi.
Recently, Trinamul alleged that the Alipurduar MP, who had raised a cry for separate statehood or Union territory status for north Bengal, had built personal property on government land in Jalpaiguri. Taking note, the DM asked for a report. According to the report, Barla, recently elevated as  junior minister for minority affairs, had built a house in Lakhipara and was constructing a commercial complex at Chamurchi More in Banarhat on a plot owned by the state PWD. This prompted the DM to write to the PWD and tea garden how they allowed private construction.
Responding to the letter, a team of planters' association and tea company met the DM on Monday and handed her a written reply.
Members of the tea delegation, however, dodged a direct reply when asked if the tea company had overlooked Barla's construction of the house on the garden land.
A senior manager in another tea estate of the Dooars, when asked to comment, said any interruption of the construction work might have led to "problems in the garden".
"Speaking from the point of view of the tea garden management, any abrupt move can leave his followers disgruntled and lead to protests," he said.
The DM confirmed that the tea company in writing said it had not given permission to the MP. "We are awaiting the reply of the state PWD. We will then send details to the state government," she said.