'Betrayer' tag on BJP by Binay Tamang over ST bill
38 bills, including one financial bill, are likely to be introduced during the winter session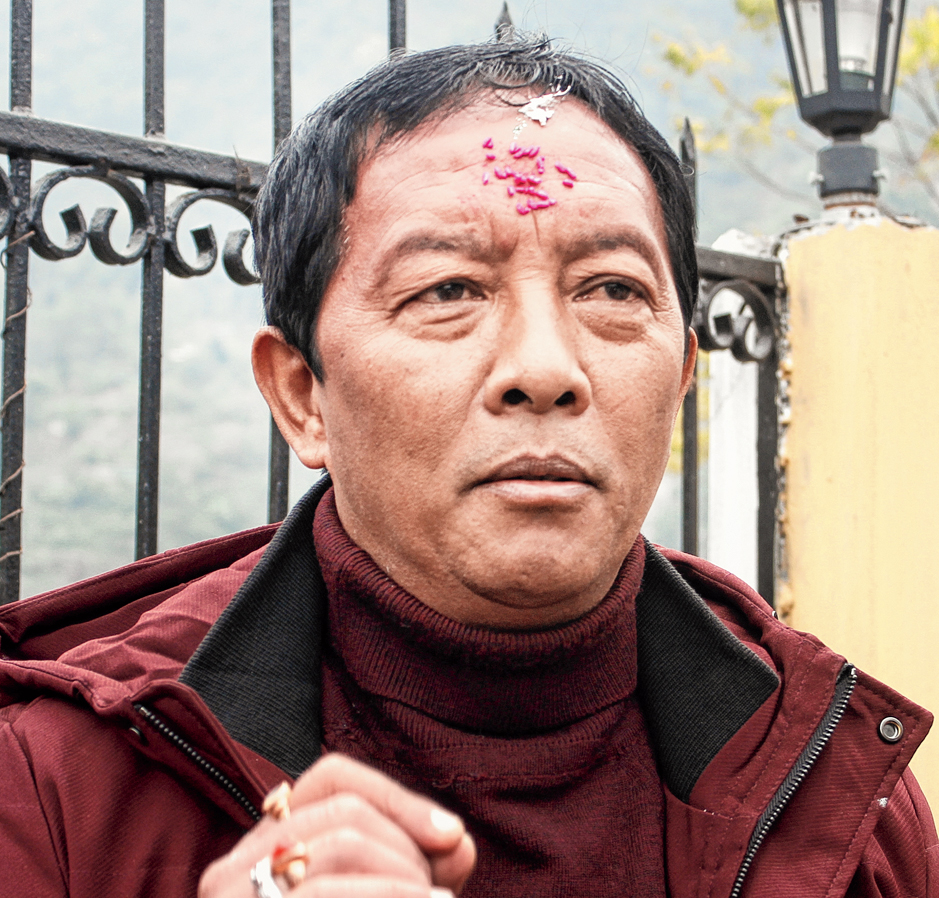 Binay Tamang
The Telegraph picture
---
Kalimpong
|
Published 11.12.18, 09:29 PM
|
---
GTA chief Binay Tamang on Tuesday criticised the BJP for allegedly failing to list a bill during the ongoing winter session of Parliament to grant Scheduled Tribe status to 11 hill communities terming it another "betrayal" by the saffron camp towards the Gorkhas.

The winter session began on Tuesday and is scheduled to end on January 8.
Citing the Lok Sabha bulletin number 7454-7464 dated December 5, 2018, Tamang, who is also the president of the Gorkha janmukti Morcha, said: "Despite tall claims by the BJP and leaders associated with Bimal Gurung, there is no mention of a bill for the inclusion of 11 hill communities in the ST category. This is a sad day for the Gorkhas, who had voted for the BJP twice, and have always been betrayed by the BJP."
The bulletin has listed 38 bills, including one financial bill, which are likely to be introduced during the ongoing winter session.
"It is very unfortunate that the bill for the ST status finds no mention. How long will the Gorkhas be hoodwinked by the BJP? Our (Morcha's) stand is very clear. We will not support the BJP in the upcoming parliamentary elections," said Tamang in Darjeeling today.
The Morcha leader said the BJP had added insult to injury.
"If one goes through the memorandum of agreement for the GTA, it has clearly been mentioned that the issue of setting up a central university would be taken up in the hills. However, a bill for a central university in Andhra Pradesh has been listed for this winter session. But there has been no thought for Darjeeling," said Tamang.
According to Tamang, a bill titled "The Central University (Amendment) Bill, 2018, to establish a new Central University and Central Tribal University in Andhra Pradesh has been listed.
Tamang said Assembly election results in five states on Tuesday clearly indicated that the trend was clearly against the BJP in the country.
"We would like to congratulate the Congress and all other parties that won the elections, except the BJP. The injustice done by the NDA towards farmers, businessman and the general public has shown. The vote shares clears shows that the trend is against the BJP in the country," said Tamang.