GTA gets powers to recruit staff for ITI Tung
Out of the six permanent posts at the ITI, four have been filled by part-time teachers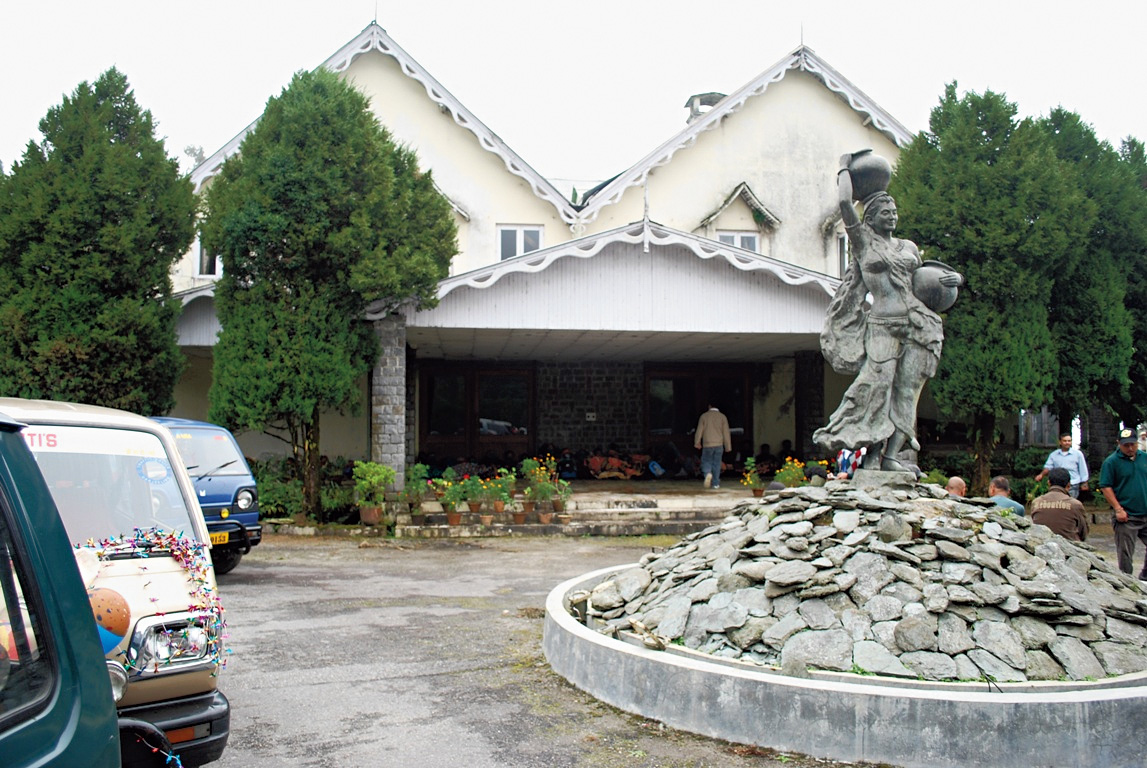 GTA headquarters Lal Khoti in Darjeeling.
Telegraph file picture
---
Darjeeling
|
Published 26.11.18, 09:03 PM
|
---
The Bengal government has vested the Gorkhaland Territorial Administration (GTA) with appointment powers to fill up vacant posts at ITI, Tung, near Kurseong.
Even though the powers are confined to only an institution, the development is considered significant as the GTA had never been provided with such rights though law confers the authority to conduct recruitment on the hill body.
Darjeeling MLA Amar Singh Rai said: "On Thursday, I had raised the issue of ITI Tung in the Assembly. I had talked about the lack of permanent staff at the institution and the dilapidated condition of the building."
The question was raised before Purnendu Basu, minister-in-charge, department of technical education, training and skill development.
"Chief minister Mamata Banerjee, however, took the question and assured me that the issue would be solved. Today, we received an order from the government recognising the GTA as an appointing authority on this matter," said Rai.
Out of the six permanent posts at the ITI, Tung, which is near Kurseong, four have been filled by part-time teachers.
Sources said the state government had directed the GTA (appointing authority) to either make contract workers permanent or continue to treat them as the temporary staff.
If the GTA decides to appoint them on a permanent basis, the hill body has to form the selection committee for recruitment and issue a necessary notification, sources said. Rai said: "Even though the appointing power pertains to only ITI Tung it is a significant development for the GTA."
The erstwhile Darjeeling Gorkha Hill Council had been given powers to recruit Group C and D employees, subject to financial approval from the state government. The GTA was given powers to recruit Group B, C and D employees by forming a sub-ordinate selection board.
However the hill bodies could never exercise the power. Many had blamed the inability of hill leaders to engage positively with the Bengal government.
"After the GTA was formed, its relation with the state government was hardly on the brighter side. If the GTA is allowed to function as an appointing authority, it would definitely make the hill body powerful," said an observer.
The GTA started functioning from September 2012 but relations between those at the helm of GTA and state government hit rock bottom from January 2013.