Growing crack in pier cap prompted Calcutta flyover closure
Sources in the CMDA, the custodian of the flyover, said the crack had been noticed a few days ago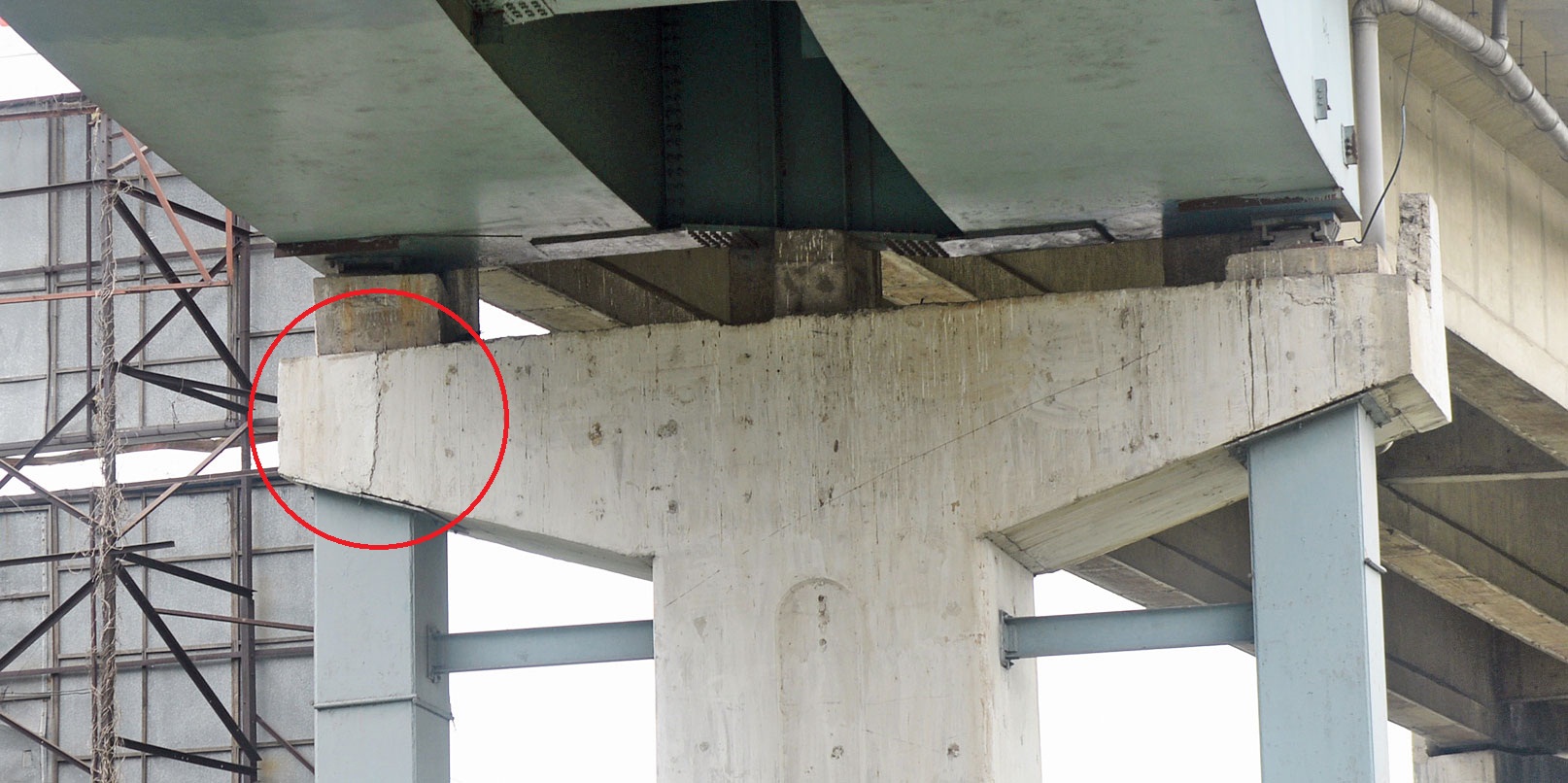 ---
|
Calcutta
|
Published 10.07.19, 09:29 PM
---
A crack in the cap of pier number 19 was the reason why engineers decided to close the flyover connecting EM Bypass with VIP Road on Tuesday evening.
Sources in the Calcutta Metropolitan Development Authority (CMDA), the custodian of the flyover, said the crack had been noticed a few days ago.
A Delhi-based agency hired to study the health of the flyover wanted to ascertain whether the crack was static or growing.
"After several rounds of inspection, engineers of the agency concluded that the crack is expanding. They felt more examination was needed and in the meantime traffic should not be allowed on the flyover," a CMDA official said.
The crack — as of now it is around 1.5ft long and 50mm deep — has appeared on one of the two piers holding the span above the Kestopur canal, which runs parallel to VIP Road.
The span is new; the one in its place had collapsed in March 2013, resulting in the closure of the flyover till September 2014.
"The crack was noticed a few days ago but there was no need to worry. What necessitated the closure of the flyover is that the crack is growing. An expanding crack should not be left unattended," the CMDA official said.
Biswajit Shome, a visiting professor at Jadavpur University's construction engineering department, said: "If the crack grows, it can lead to collapse of the structure, especially in the event of a heavy load falling on it."
CMDA officials said the crack in the cap of pier number 19 was not the only one they had spotted. There are cracks on various girders of the flyover, especially near the approach on both sides.
"We had installed glass strips on the cracks to ascertain whether they were growing. The glass strips cracked, which meant the cracks were growing," an official said.
The cracks needed retrofitting and that would have necessitated at least partial shutdown of the flyover. The CMDA had held meetings with the police earlier this month to fix the shutdown dates.
"We didn't get the time to plan the shutdown because of the crack on the pier cap. The shutdown had to be announced all of a sudden," the official said.
The state of the flyover will be discussed on Wednesday at a meeting to be attended by members of the bridge advisory committee, which the urban development department had formed after the collapse of the Majerhat bridge in September last year, representatives of the Delhi-based agency and senior officials of the state government.
"Wednesday's meeting will decide the course of action," a state government official said. "There are three options. Retrofitting the cracks while keeping the flyover shut, enforcing a partial closure for the repairs and allowing traffic while carrying out the repairs. We have to choose one," the official said.