Government mulls ICSE format for Madhyamik
Panel to report on change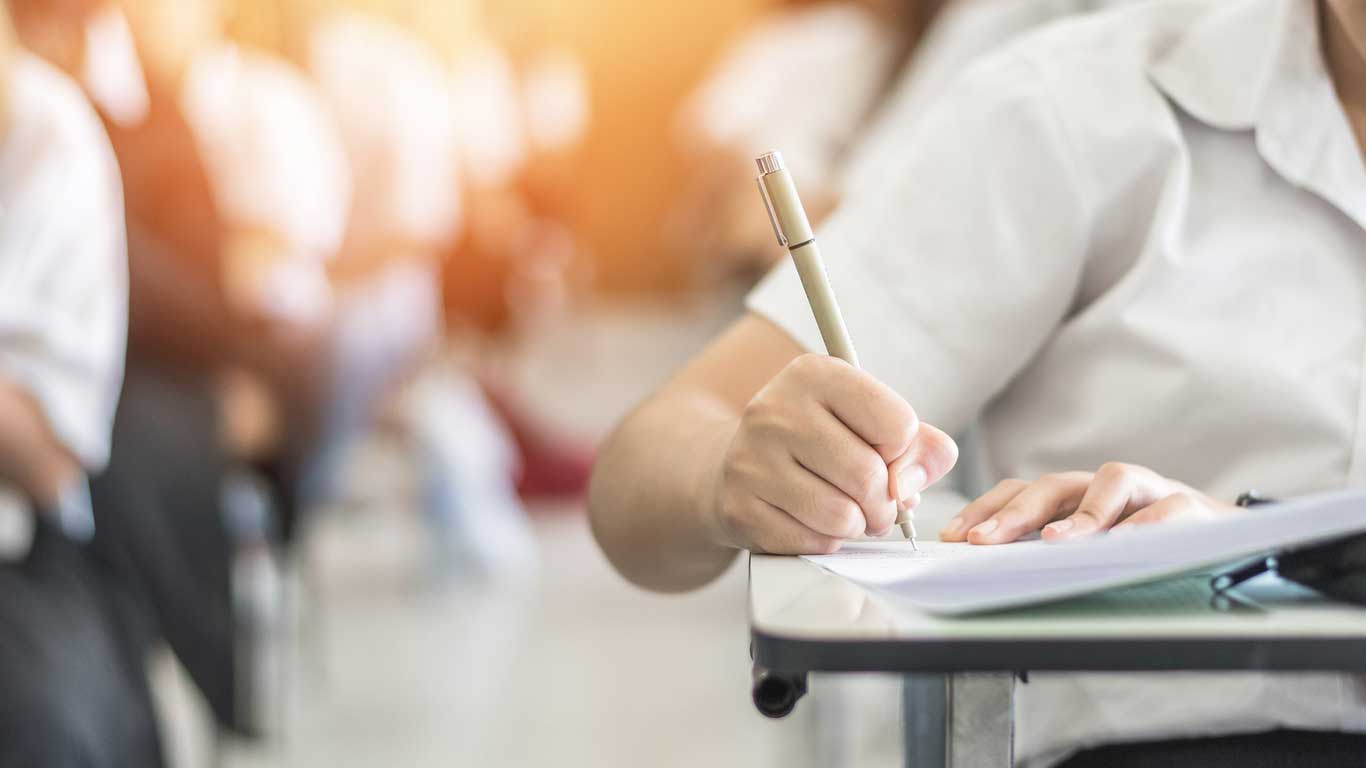 An aim is to encourage private education groups to open more English-medium Madhyamik schools
(iStock)
---
Calcutta
|
Published 27.10.19, 07:28 PM
|
---
The state government is considering a proposal to split the Madhyamik course into groups and offer students the option to choose some compulsory subjects, on the lines of the ICSE curriculum.The committee that is reviewing the Madhyamik syllabus was recently asked to examine whether such a provision could be introduced to establish a parity between the Madhyamik and ICSE syllabuses, an official in the school education department said.
The ICSE curriculum is divided into three groups. Group I consists of English, a second language and history-civics-geography (one subject). Students have to study all three.Group II consists of mathematics, science (physics, chemistry and biology), economics, commercial studies, a modern foreign language, and environmental science. Students need to pick two subjects from Group II.Group III has application-based subjects such as computer applications, economic applications, commercial applications and a few other subjects, including home science. Students need to choose one subject from the group.Of the six compulsory subjects, students are required to pass in five, including English.
"The Madhyamik syllabus restructure committee has been asked to adopt a formula on the same lines," the school education department official said.The West Bengal Board of Secondary Education rules make it mandatory for students to study seven compulsory subjects — two languages (first and second), mathematics, physical science, life science, history and geography. They are required to pass in all seven subjects.
"The government wants to establish a parity between the two syllabuses to make Madhyamik more student-friendly and help the students compete with their ICSE counterparts," the official said.Another aim is to attract more bright students to Madhyamik schools. "Several English-medium Madhyamik schools are failing to attract good students as most parents who want to educate their wards in English-medium schools are opting for ICSE institutions," the official said.A third aim is to encourage private education groups to open more English-medium Madhyamik schools."We are keen to open more English-medium Madhyamik schools. But most of the education groups are showing interest in opening ICSE schools," said the official.
The syllabus restructure committee has prepared a preliminary report which mainly focuses on the structure of the ICSE course.The school education department is examining the report and will send it back to the panel, which will send a detailed report.Before preparing the final report, the panel will have to take the opinion of academics and others involved in school education.
"More than 11,00,000 students write Madhyamik every year. We should be careful before we take the final call. We need to take the views of as many experts as possible before introducing the changes," the official said.