Full-service airlines but no free meals
Vistara and Jet Airways are offering low-fare seats where passengers have to buy meals on board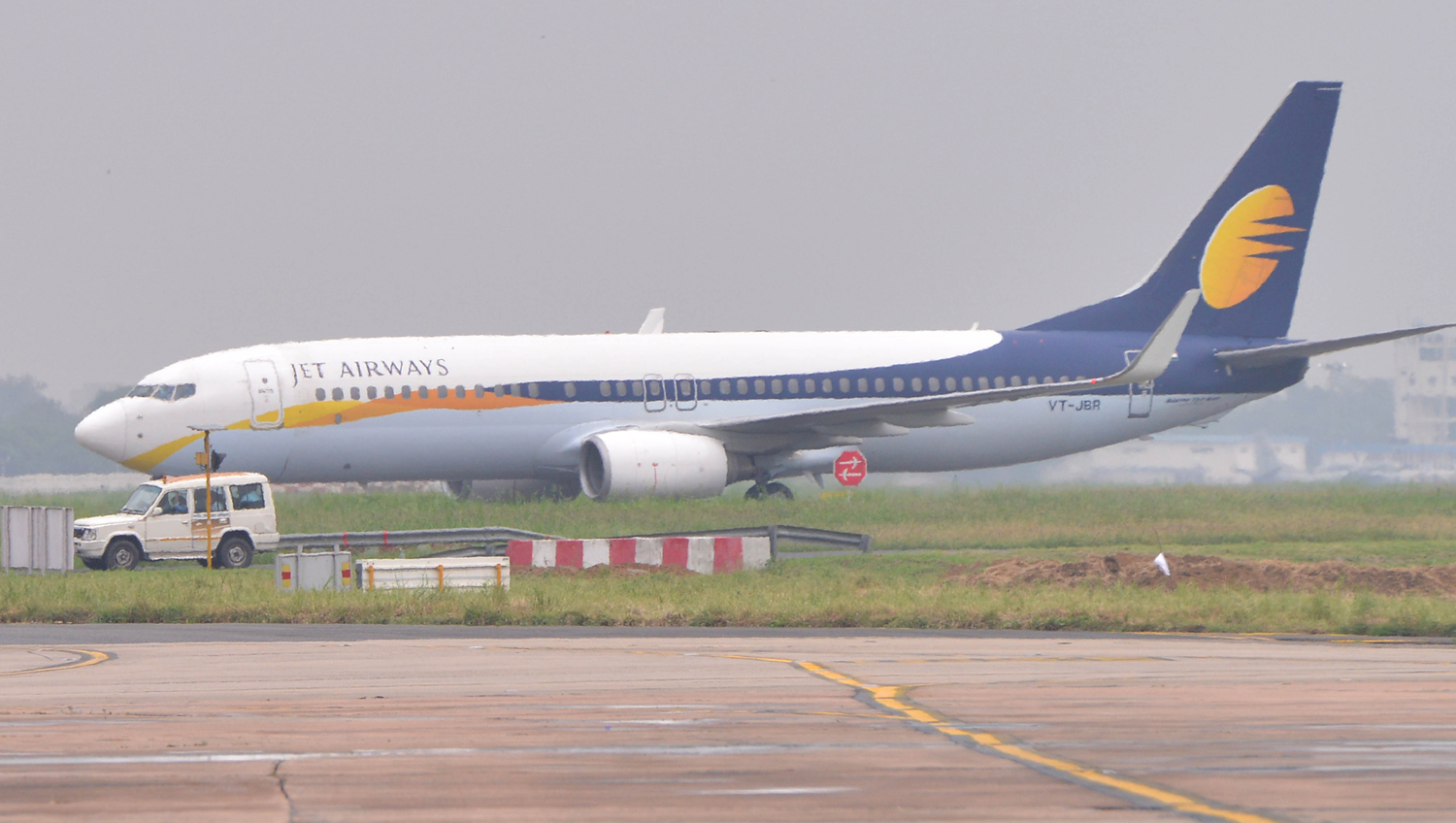 Jet Airways currently offers five options in economy class— Light, Deal, Saver, Classic and Flex
Prem Singh
---
Calcutta
|
Published 29.11.18, 09:33 PM
|
---
 Full-service airlines are becoming part low-cost carriers by creating a new option of "no-frill fares" without on-board meals that would till recently be complimentary with every ticket, irrespective of the price bracket.

Vistara and Jet Airways are offering low-fare seats where passengers have to buy meals on board if they want a bite of what their co-travellers with higher priced tickets are served.
Officials of both airlines said that for seats priced between Rs 3,000 and 5,000 on an average for one-way travel, a meal no longer comes with the ticket. A passenger can buy food on board or order it while booking the ticket and pay extra.
Vistara has launched Freedom Fares, which allows passengers to book seats that do not come with a complimentary meal. Jet has increased its fare choices, allowing passengers to book tickets at lower prices than those that account for meals on board.
Jet and Vistara have always been full-service airlines, distinct from the likes of IndiGo, SpiceJet, GoAir and AirAsia that offer meals at extra cost. Stiff competition from the low-cost carriers is apparently the reason for their cutting corners to keep their clientele.
"We have been observing that many passengers do not book seats on our flights based on the presumption that our fares are much higher. They invariably choose low-cost airlines over us. We want to let this section of passengers know that seats on our flights can be had for comparable fares, albeit without some of our usual frills," a Vistara official said. "We notice that the needs of passengers are changing, too."
On short-haul flights, many passengers don't want meals and often travel only with cabin baggage. "This category of passengers looks for cheaper fares and don't mind not being given a complimentary meal or lounge access," the Vistara official said.
Jet Airways currently offers five options in economy class— Light, Deal, Saver, Classic and Flex.
"Jet Airways has unbundled fares in the Light and Deal categories for flights within India as consumer surveys reveal that guests want the flexibility of competitive fares with the option to buy meals," a spokesperson for Jet said on Thursday.
Another official said these seats were mostly aimed at leisure travellers. The airline had previously introduced fare categories were passengers did not have access to lounges or the option to upgrade.
The idea of flying with a full-service airline but not getting a complimentary meal hasn't sunk in, though. A passenger who travelled by Jet Airways from Calcutta to Mumbai about a week ago was puzzled to see fellow travellers being served meals while he didn't get any.
"I thought the cabin crew had made a mistake until a stewardess told me my ticket did not include a meal," he recalled. "My travel agent hadn't informed me about the new system."
Some travel operators believe that full-service airlines following the low-cost model for on-board service is bad for brand value. "Full-service airlines have their own segment of passengers and should continue to serve them like before. Otherwise, they might lose out on passengers at some point," said Anil Punjabi, chairman (east) of the Travel Agents' Federation of India.
Fare deal
Airlines playing the no-frills game: Vistara and Jet Airways
The offer: Cheaper fare if flyer does not want complimentary meal
The seats: 10 to 12 per cent of the total seats in some sectors
No-frill bracket: Rs 3,000-Rs 5,000 (one way)
Source: Aviation industry