From lockdown job woes to tiger's jaws
11 killed in Sunderbans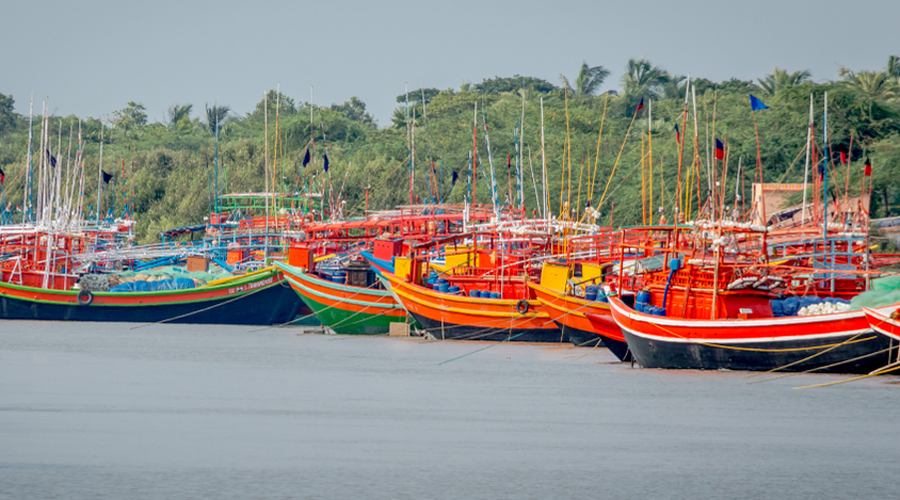 Sources said as many as 11 persons had been killed by tigers in the Sunderbans starting late March
Shutterstock
---
Bolpur(Birbhum)
|
Published 06.07.20, 04:20 AM
|
---
The unemployment caused by months of lockdown, compounded by en masse return of thousands of migrant labourers, in South 24-Parganas has made a large number of people enter restricted tiger reserves to catch crabs or go fishing putting their lives at risk.
Sources said as many as 11 persons had been killed by tigers in the Sunderbans starting late March, putting the figure among the highest fatality rates. Last year, 14 persons had been killed by tigers in the area until June.
Forest officers have said around a dozen persons die every year in attacks by the big cat in the Sunderbans because of "intrusion" into the reserve areas to collect crabs.
A census carried out by the forest department between November 2019 and January this year pegged the number of royal Bengal tigers in the Sunderbans at 96.
"Fishing is banned in the Sunderbans for the period from April to June, which is the time for breeding. The lockdown synchronised with the ban on fishing this year and those who were killed by the tigers were mainly intruders. We apprehend the number of intruders in the reserve forest areas will increase because thousands of migrant labourers have returned home during the lockdown," said a senior forester.
The fishing ban was lifted from July 1.
District officials said around 50,000 people who worked as migrant labourers in different states had returned home in South 24-parganas in the past two months.
Former CPM minister Kanti Ganguly has already written to the chief minister informing her that dependency on natural resources for livelihood had increased following the lockdown and Cyclone Amphan. Ganguly requested Mamata Banerjee to give compensation to 11 families who had lost their kin in the tiger attacks.
"Around 50,000 migrant workers came back home in the Sunderbans alone and have started returning to their old professions. They are collecting crabs and fish in dense forests braving tigers," said Ganguly.
On June 25, Bishnupada Santra, 60, who went fishing along with his wife in the Godabari river, was killed in a crocodile attack. A resident said crocodiles had never been found in the Godabari before Cyclone Amphan.
Samir Bag, a migrant labourer from Patharpratima who used to work in a rice mill in Jharkhand, returned along with six friends last month and has been involved in fishing and crabbing in the area ever since.
"Apart from fishing, we have no work here. I know there is a fear of tigers and crocodiles. But we need to go to forests for our survival despite the threats posed by fierce animals," said Samir.