Free Wi-Fi at Metro stations
Metro stations between Tollygunge and Dum Dum will soon have free Wi-Fi Internet at 4G speeds, Metro officials announced on Tuesday.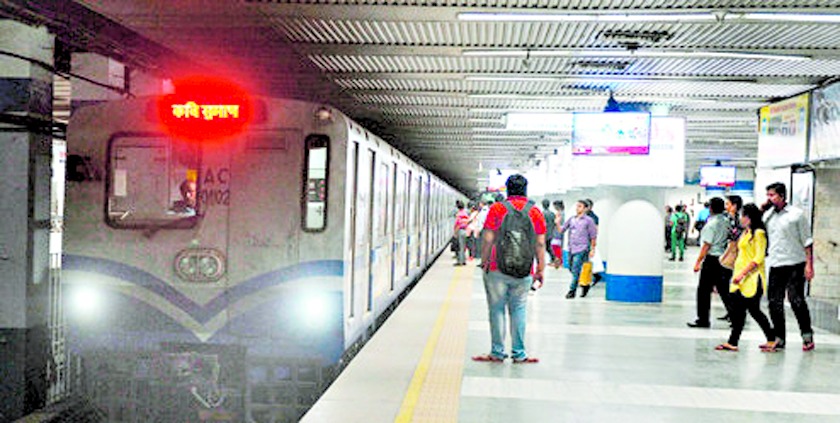 ---
Published 14.10.15, 12:00 AM
|
---
Metro stations between Tollygunge and Dum Dum will soon have free Wi-Fi Internet at 4G speeds, Metro officials announced on Tuesday.
Passengers will be able to use the free Wi-Fi service at the stations - in front of ticketing counters and on platforms. But the service would not be available on a moving train.
"Once a person enters the platform, his/her token remains valid for two hours. So, during that time, while travelling from one station to another, he/she will be able to use the Wi-Fi service," an official said.
"Reliance Jio Infocomm Ltd has been permitted to extend its Wi-Fi services to Metro stations," said A.K. Kapoor, general manager, Metro Rail. "The service is available at Park Street and Maidan from Tuesday."
He said the service would be available at all 15 underground stations and at Tollygunge and Dum Dum.
A Reliance Jio spokesperson said the 4G Wi-Fi services will be available at all stations between Tollygunge and Dum Dum in a couple of months.
At present, the company provides free Wi-Fi services to Park Street and other places in Calcutta.
The spokesperson said there would be no limit on the volume of downloads or surfing. "Anybody with a smartphone would be able to access the service. One need not have a 4G-enabled device," he said.
In February this year, Reliance Jio had rolled out the 4G Wi-Fi service on Park Street. Chief minister Mamata Banerjee had formally launched it. Later, the facility was extended to several other places across the city.
Puja trains
Metro will run 730 trains on the four Puja days between October 20 and 23. Last year, Metro had run 636 trains.
Between October 20 and 22, trains will run from 1.40pm to 4am and on October 23, the services will be available from 1.40pm to 11.11pm.
The trains will run at 20-minute frequency between 1.40pm and 2pm. From 2pm to 5pm, there will be trains every 10 minutes. Between 5pm and midnight, the frequency will be seven minutes and between midnight and 2am, trains will be available every 10 minutes. From 2am to 4am, trains will run every 15 minutes.
Cheat arrests
Deokumar Gargari, 59, an employee of the electronics department of the railway workshop in Liluah, and his associate Uday Chatterjee, 57, a resident of Chandernagore, arrested on Monday on the charge of duping youths by promising them jobs in the railway, were sent to police custody for five days by a Howrah court on Tuesday. The two were arrested while they were conducting a fake medical test on five youths in the railway workshop hospital on Monday, police said.