Fraud via food refund
Delivery app customer loses Rs 11000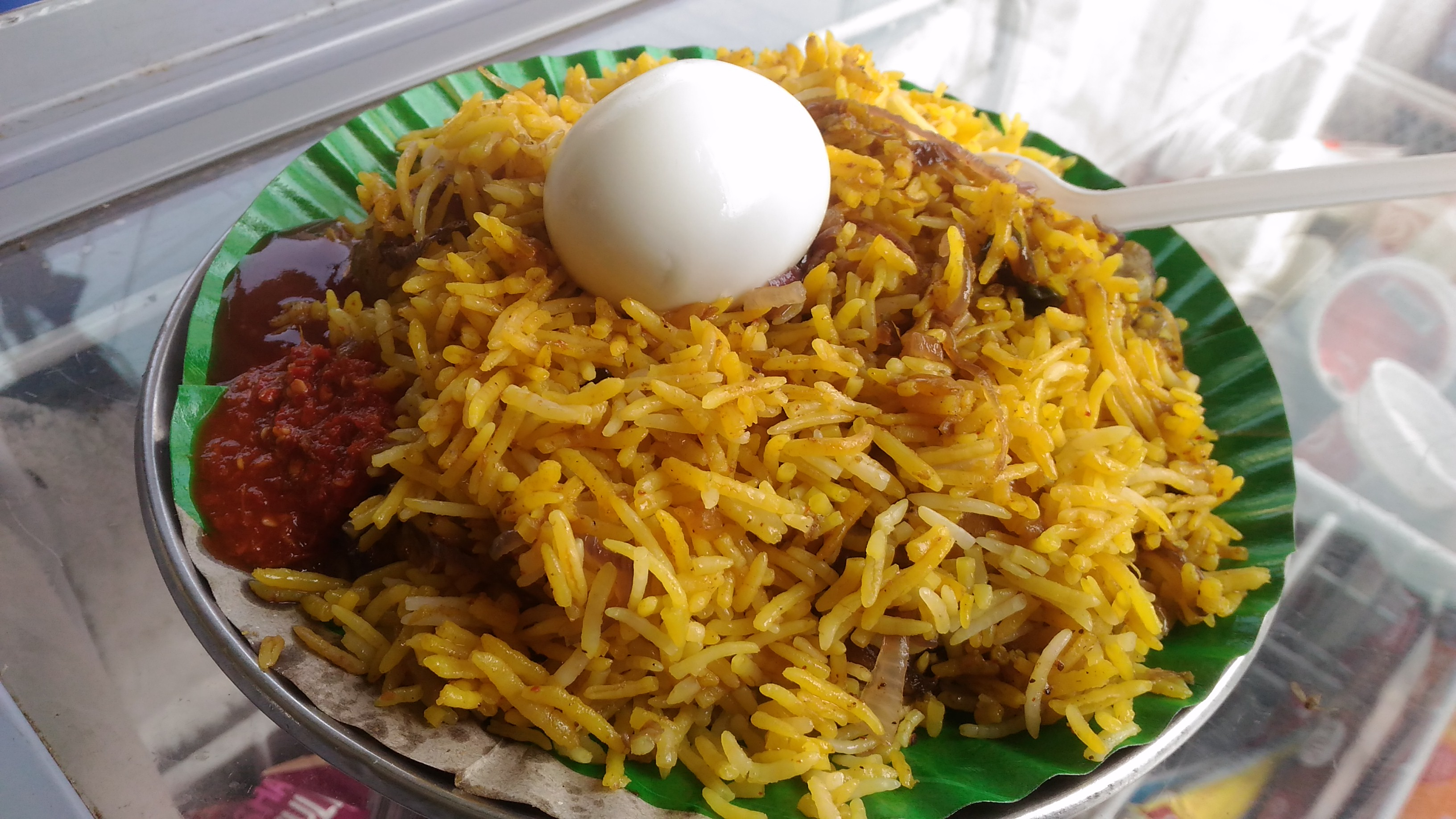 ---
|
Calcutta
|
Published 04.12.19, 10:13 PM
---
A plate of biryani that never got delivered cost a man Rs 11,000.
The amount was allegedly withdrawn from Rishab Ghosh's account when he tried to seek a refund by calling the delivery service number available on Google search.
Ghosh was allegedly made to share his card details through a link provided to him.
A police complaint has been lodged.
Ghosh, a resident of Haridevpur, was working at a studio in Jadavpur where he placed an order for a plate of chicken biryani with egg and paid online.
The food was not delivered and Ghosh called the food delivery service to seek a refund. The person who received the call allegedly asked Ghosh to fill in an online form.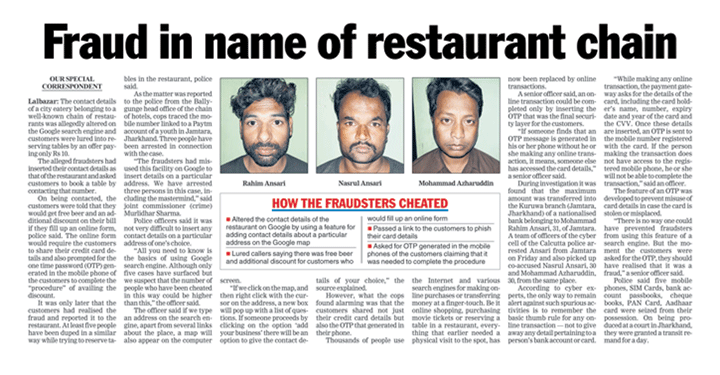 "He was asked to fill in his card details and asked to share a one-time password sent to his phone. After a few minutes, he received a text message saying Rs 11,000 had been deducted from his account," an officer of Jadavpur police station said.
A similar online fraud reported in Metro on November 30 involved a gang of from Jamtara in Jharkhand that managed to edit the contact details of a popular chain of restaurants on the Google search engine and cheated several customers by luring them into sharing their card details for pre-booking a table for only Rs 10. Three people were arrested.
The police are yet to ascertain if the same gang was involved in both cases.
Girish Park police station had received a similar complaint a few weeks ago from a customer who had ordered food online.