First monsoon shower brings landslides
Darjeeling received rainfall from 3am on Saturday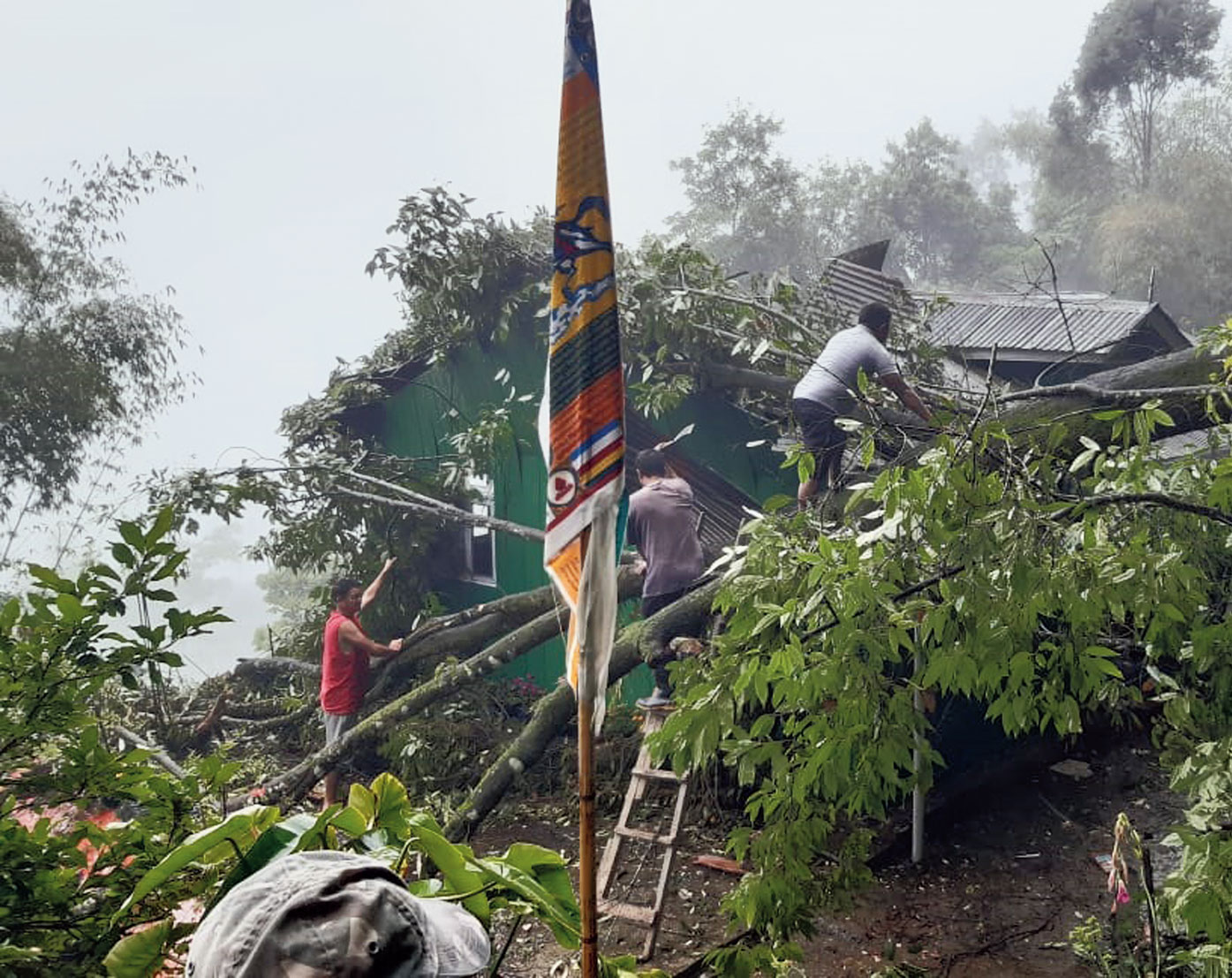 ---
---
A family in Muldara here had a narrow escape when the first monsoon rain on Saturday triggered landslides in the hills, damaging houses and roads.
Sabita Thapa, the resident of Muldara, a few kilometres downhill of Chowrasta, and her family members had just moved away from their "main house" around 9.30am, when a landslide covered two of the three rooms.
"We had moved seconds before the landslide came, and I am still trembling at the thought of having come so close to death," said Sabita.
The house belonged to Sabita's elder brother Pramod. Four family members had just moved to the nearby standalone kitchen.
Darjeeling received rainfall from 3am on Saturday.
Another landslide was reported from near Sherpa Gumba in Toongsoong.
In Mirik 30 houses were affected by landslides in different wards. "Out of the 30 houses, 22 have been partially damaged while the rest have incurred major damages," said L.B. Subba, chairman, Darjeeling municipality.
The civic chairman said that most landslips were triggered from construction sites. "Due to the lockdown, many houses being built under government schemes were left incomplete," said Rai.
Two houses in Mungpoo were damaged and so was a road in Sivitar tea garden in Kurseong sub-division.
G.N. Raha, IMD director in Gangtok, said that south-west monsoon had set in major parts of north Bengal, Sikkim and a portion of the Gangetic west, including Calcutta, on Friday.
"Today (Saturday) south-west monsoon has further advanced and covered the whole of Bengal," said Raha.
There are also reports of landslides in other rural areas of the hills.
Kaushik Chatterjee, officer-in-charge, disaster management, Darjeeling said that his office was in the process of compiling the report of every block in the district.