Eyes on fifth Rajya Sabha seat in March 26 polls
Trinamul is sure to win four of the five seats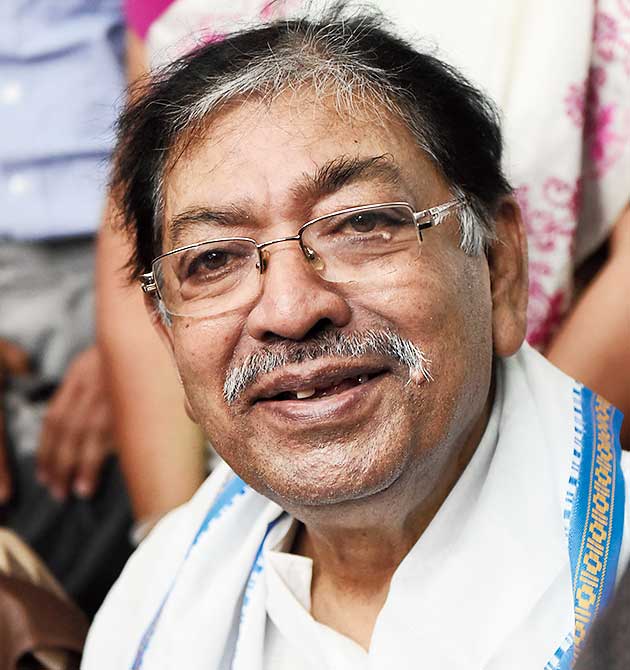 ---
|
Calcutta
|
Published 25.02.20, 07:52 PM
---
The Election Commission of India on Tuesday announced polls on March 26 to five Rajya Sabha seats from Bengal that fall vacant in April.
The commission has announced elections to a total of 55 seats from 17 states to the 245-seat upper House.
The vacancies from Bengal have arisen with the end of the terms of Independent member Ritabrata Banerjee, and Trinamul Congress's Jogen Chowdhury, K.D. Singh, Manish Gupta and Ahmad Hassan Imran.
While Singh has been estranged from Trinamul for years, Banerjee has been working for the ruling party since his expulsion from the CPM.
Each Rajya Sabha seat in Bengal is won on the basis of 49 first-preference votes in the 294-seat Assembly. Trinamul is sure to win four of the five seats, with its 230-plus members in the Assembly.
For the Left or the Congress to win the fifth seat, they have to come together and field a consensus candidate, which they were unable to do on the past couple of occasions.
Trinamul sources, however, said the party would like to either pull off a 5-0 sweep by coordinating with the Congress high command directly or give the fifth seat to the Congress to leave the Left in the lurch.
"We got the Congress's Pradip Bhattacharya and Abhishek Manu Singhvi elected to the Rajya Sabha from Bengal on the last two occasions to deny the Left the satisfaction. We could, if we can't ensure a fifth seat for ourselves, do that this time as well," said a Trinamul source.
Bengal Congress chief Somen Mitra acknowledged back-channel talks with the Left and said a decision would be taken by his party after talking to the allies.
Left legislature party leader Sujan Chakraborty said the decision had to be first taken by the CPM politburo.