Error in compiling Covid tests leads to mix-up in identity
Officials trying to decipher how two names got interchanged as each had given swab sample at a different hospital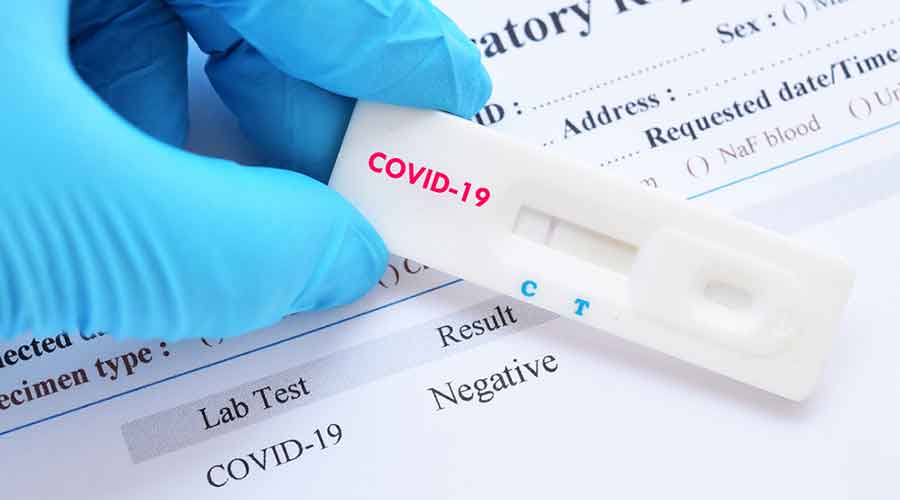 ---
|
Arambagh
|
Published 14.08.20, 12:53 AM
---
A 38-year-old police constable was told on August 10 that he was Covid positive but was addressed by a different name over the phone.
A 65-year-old man from Hooghly's Bhadreswar was called up around the same time and told that he had tested positive but was addressed by the cop's name.
Another person's address was mistaken for the cop's. The man is traceless as the centre where he gave his swab sample didn't have his contact number and address.
All three men are Covid positive. But the mix-up in names and addresses, it has emerged, was a result of errors in compiling Covid test reports by Hooghly district officials.
The Telegraph accessed records that showed the name of the traceless person tagged alongside the cop's address and phone number. The cop's name was tagged with details of the Bhadreswar resident.
The cop said he got calls from the state health department, local police and block level officials on August 10 and was addressed by a different name. When Arambagh SDO Nripendra Singh came to know about this, he sent a corrected report to the cop.
"It was a mistake of the lab...might have happened at the level of the data entry operator. We corrected it immediately. I have told officials concerned to be aware about such errors," said Singh.
Officials are still trying to decipher how the two names got mixed up as each had given his swab sample at a different hospital.
A senior official in Hooghly said if errors led to a mix-up of positive and negative results, it would have created a big mess. "People entering data should be more alert," he said.
Some officials also said that authorities collecting swab samples should keep an identity proof of each individual.