Durgapur Projects has 1900 employees on payroll
Durgapur Projects Limited works out 'lucrative' voluntary retirement scheme for staff
Decision pending if this new VRS package would be optional or compulsory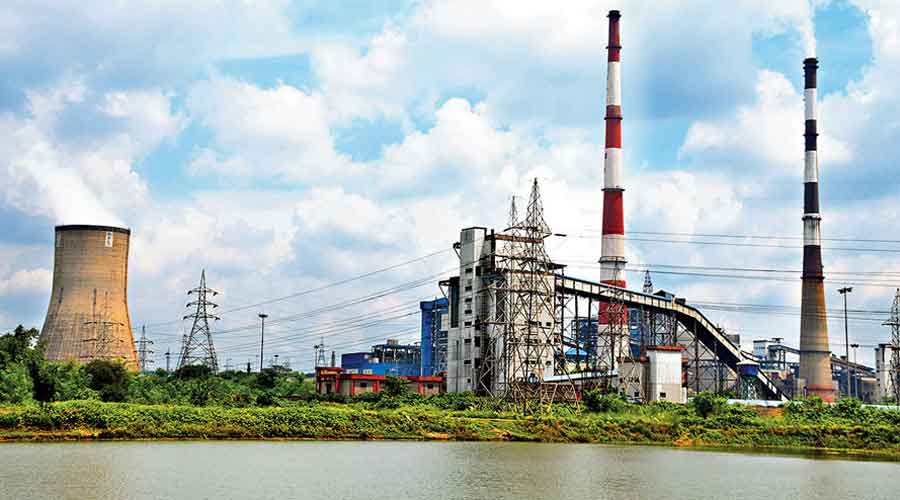 ---
Durgapur
|
Published 19.07.21, 01:45 AM
|
---
The loss-making state-run power utility, Durgapur Projects Limited (DPL), is working out a "lucrative" voluntary retirement scheme (VRS) for its employees, mostly those above 50, in a bid to downsize its manpower as a part of cost control measures.
The DPL now has 1,900 employees on its payroll, after transferring 700 of its employees to West Bengal State Electricity Distribution Company Limited (WBSEDCL) in 2018-19. It spends Rs 42 crore a month or Rs 504 crore a year on salaries.
"This amount is a major burden for a company like ours, which has been making losses to the tune of Rs 150-200 crore (annually)," said a source in the DPL.
Sources in the DPL said the company is in the process of identifying workers who are physically unfit for proper performance and those whose attendance is irregular. However, it hasn't yet been decided if this new VRS package would be optional or compulsory.
A DPL official said the state government sent an instruction to the DPL management last month, asking for an attractive VRS package as the previous one announced in 2017 was rejected by most of the eligible employees for apparently being "too meagre in exchange of the work years being sacrificed".
"In 2017, we had offered a VRS package, as an option, to our employees who were aged above 45 years then. But only 12 employees had opted for that VRS, while we had a target to downsize at least 25 per cent of the manpower. This time, we are working to make it more lucrative," said a DPL official.
However, the move has elicited criticism from trade unions.
"We are not against the VRS, if an employee willingly chooses it. But we won't allow the government to force it on anyone," said Pankaj Roy Sarkar, a district secretariat member of the CPM's labour arm Citu in West Burdwan.
He added that the government can afford to pay a VRS package to employees but at the same time has not paid retirement benefits to many former employees.
"The DPL or the government should first pay them their dues by way of retirement benefits. Only then will we allow them to introduce this VRS. A handful of employees opted for the scheme the last time, and it will be no different this time," said another Citu leader.
The Citu also alleged that the state government might hand over the utility to a private player in the near future, which is why it has been trying to downsize drastically.
The allegation came in the wake of the state government's instruction to the DPL management to convert its office in Calcutta into a guesthouse and complete the process to hand over the waterworks of DPL to the Durgapur civic body soon.
"The DPL comprises a power plant, a coke oven plant and a water plant. We have been asked to hand over the water plant to the Durgapur civic authorities and reallocate employees of the now-closed coke oven plant," said a DPL official.
"We have learnt from sources that the guesthouse in Calcutta would be sold to a private company in the power sector. Initially, there were plans that the state-run power generation utility would take over the power plant, but we now know it is not keen to do so," said a Citu leader.