Drink-driving check nets 170 on Kali Puja in Calcutta and Salt Lake
Police carried out the drive against drink driving throughout Tuesday night in the city and neighbouring areas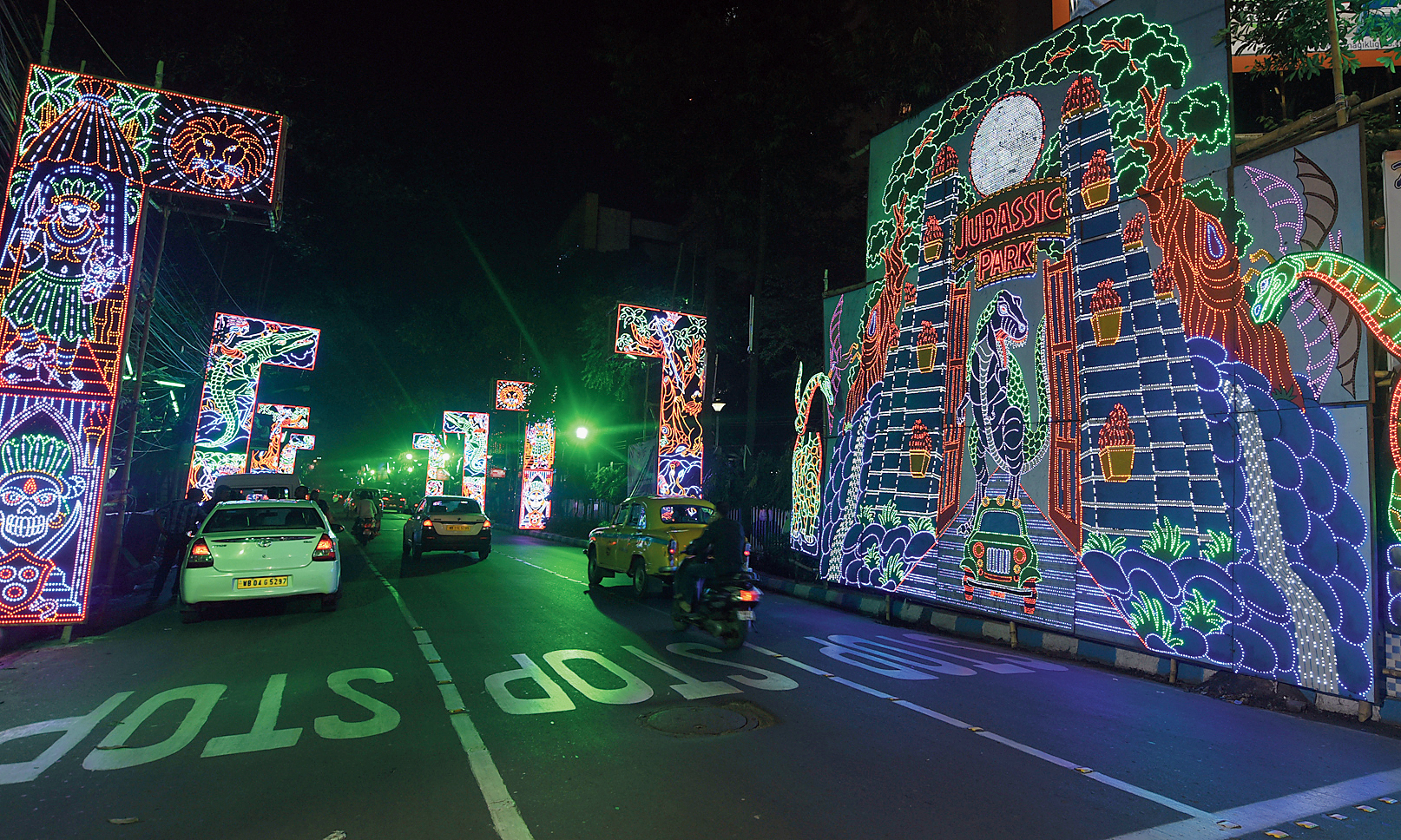 ---
---
At least 170 people were prosecuted for drink driving on the night of Kali Puja in Calcutta and Salt Lake and most were two-wheeler riders.
Police carried out the drive against drink driving throughout Tuesday night in the city and neighbouring areas.
In Salt Lake, more than 120 people were prosecuted and in Calcutta, the number was more than 50.
Apart from these, 259 people were arrested in Calcutta for disorderly conduct, the police said.
In most cases, offenders apologised and requested the police to allow them to go.
"We did not allow them to drive. In some cases, those accompanying offenders were tested and allowed to drive if they had a valid driving licence and were found fit," a traffic police officer in Lalbazar said.
"In cases where those accompanying the offenders were found unfit for driving, we told them they had to get someone to pick them up. They also had to arrange to get their vehicles removed."
Last December, the police in the city had made the penalty for drink driving more stringent.
A person can be fined Rs 2,000 or jailed for six months if he/she is found driving after drinking beyond the permissible limit (30mg in 100ml blood). Second and subsequent offence will attract a fine of Rs 3,000 and two years' jail.
Cops were deployed at the Chingrighata crossing on the Bypass, on Major Arterial Road in New Town and on VIP Road.
In Calcutta, cops carried out checks on all major roads, including CR Avenue and the Rashbehari connector.
"We kept vehicles ready to chase offenders at every checkpoint," a traffic police officer who oversaw the drive on Bentinck Street in central Calcutta said. "But people stopped whenever we asked them."
Some of the offenders claimed they were "completely fit to drive". "When the breathalyser test showed their alcohol level in blood higher than the permissible limit, they tried to impress us by saying they would undergo other tests like walking straight on the road, reading documents or even standing on one foot for a considerable time," another officer said.
In some cases, offenders bribed their way out.
In Ultadanga, a man driving a Mahindra XUV 500 was stopped. He failed the breathalyser test but was allowed to go after he paid the cops Rs 400.
He wasn't allowed to drive, though. His friend who had a valid driving licence and cleared the breathalyser test drove the vehicle.
The number of offenders was less than the previous year, the police said. "It could be because of awareness among the people and our stringent drink driving checks," an officer said. "Besides, people returning home from a friend's or relative's house after drinking were seen travelling in app cabs. That could also be another reason for the reduced numbers."
The decision to crack down on drink driving and against two-wheeler riders without helmets during Kali Puja and Diwali was taken following city police chief Rajeev Kumar's directive.
At a meeting last week, Kumar told officers they should deploy all available resources to rein in motorcyclists zipping around the city without helmets and motorists with alcohol level beyond the permissible limit.