Doctors' strike: Mamata calls a doctor an outsider
According to Dipak Giri's Facebook profile, he is a dentist and an alumnus of the North Bengal Medical College and Hospital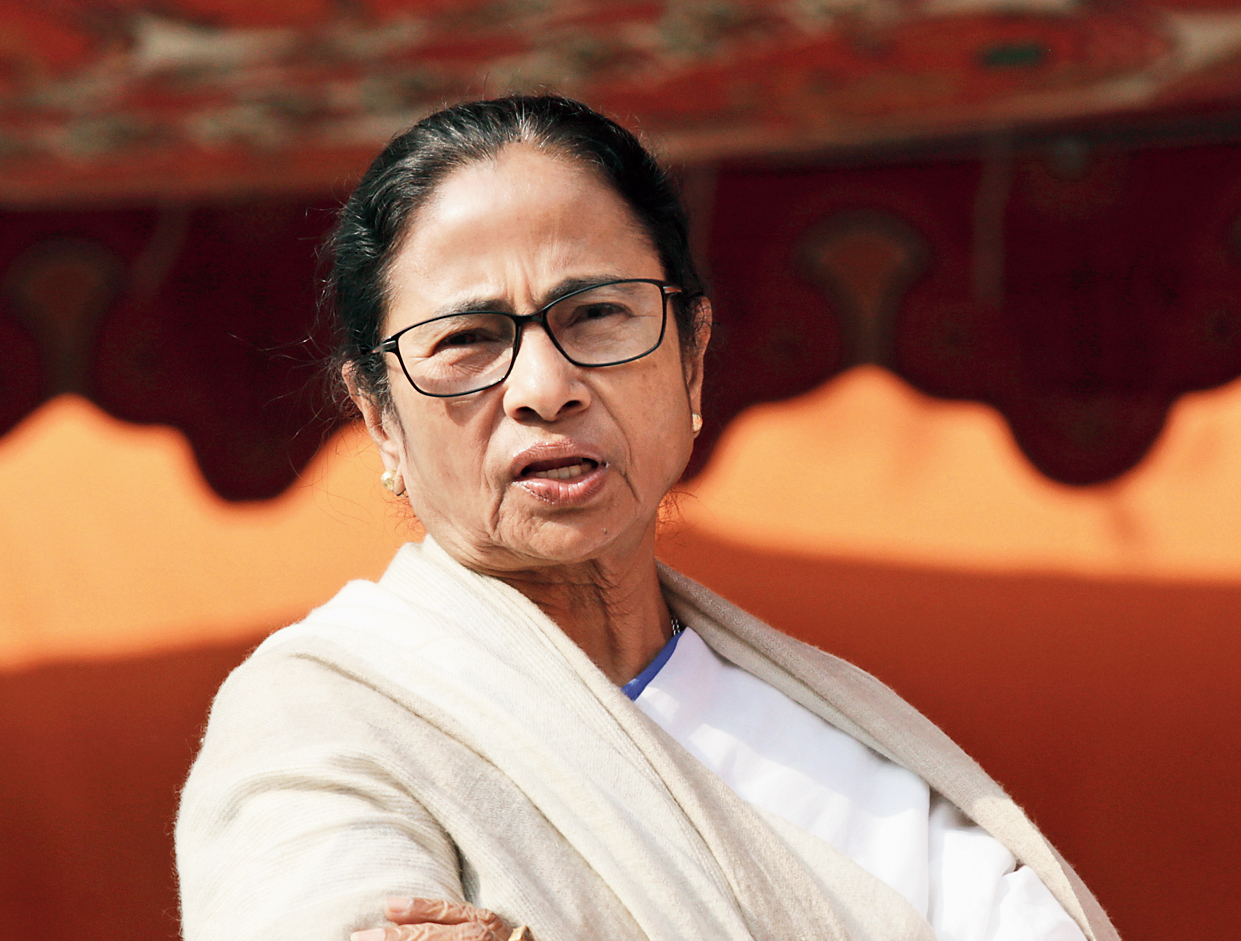 ---
|
Calcutta
|
Published 15.06.19, 01:26 AM
---
Chief minister Mamata Banerjee on Friday named a doctor, Dipak Giri, and identified him as an outsider who was among those leading the doctors' protests at NRS Medical College and Hospital.
Mamata was addressing party workers at Kanchrapara in North 24-Parganas on Friday and alleged that "outsiders" were leading the state-wide stir that has crippled Bengal's healthcare.
At SSKM Hospital on Thursday she had blamed "outsiders" for the protest.
According to Giri's Facebook profile, he is a dentist and an alumnus of the North Bengal Medical College and Hospital. He completed his bachelor of dental surgery (BDS) in 2012.
His profile mentions that he hails from Midnapore and had completed his schooling from Bakhrabad Bharati Vidyapith in West Midnapore.
"Who are these people? A handful of criminals, notorious criminals. Outsiders, not insiders. Because I said it yesterday, a lot of you made fun of me, said a lot of things in the newspapers, asking why I said outsiders. The boy standing at NRS and issuing statements, find out where he works, (he works) in Salt Lake. What's his name, Krishna (Chakraborty)? (Krishna, the chairperson of the Bidhannagar Municipal Corporation says Dipak Giri). Dipak Giri, that's his name. Where does he work? (Krishna says Calcutta Heart Research Centre Calcutta Heart Clinic and Hospital Society). He has been working there for 10 years. How did he become a junior doctor now," Banerjee said.
A senior doctor of the Calcutta Heart Clinic and Hospital Society in Salt Lake's Sector III said that Giri was a consulting dentist who sits every alternate day at the hospital.
"He had attended to his patients day before yesterday (Thursday). I saw him while I was on my rounds inside the hospital," said Subhash Dasgupta, a member of the clinic's governing body.
Despite several attempts Giri could not be contacted on his cell phone.
Several of his colleagues said that he had switched his phone off.
"He switched it off fearing a deluge of abusive calls and hate messages," said a colleague who did not wish to be named. Dasgupta also expressed displeasure at the way Giri and the hospital was singled out.
"The doctor in question has told us that he apprehensive about what would happen to him now that the chief minister had taken his name while giving her speech. She must understand the ramifications of this. All the units and departments in our hospital are working and treating patients although we express solidarity with the movement," Dasgupta said.