Diversions for Majerhat
Vehicles will be diverted through Remount Road up to the approach of Garden Reach flyover for at least 3 months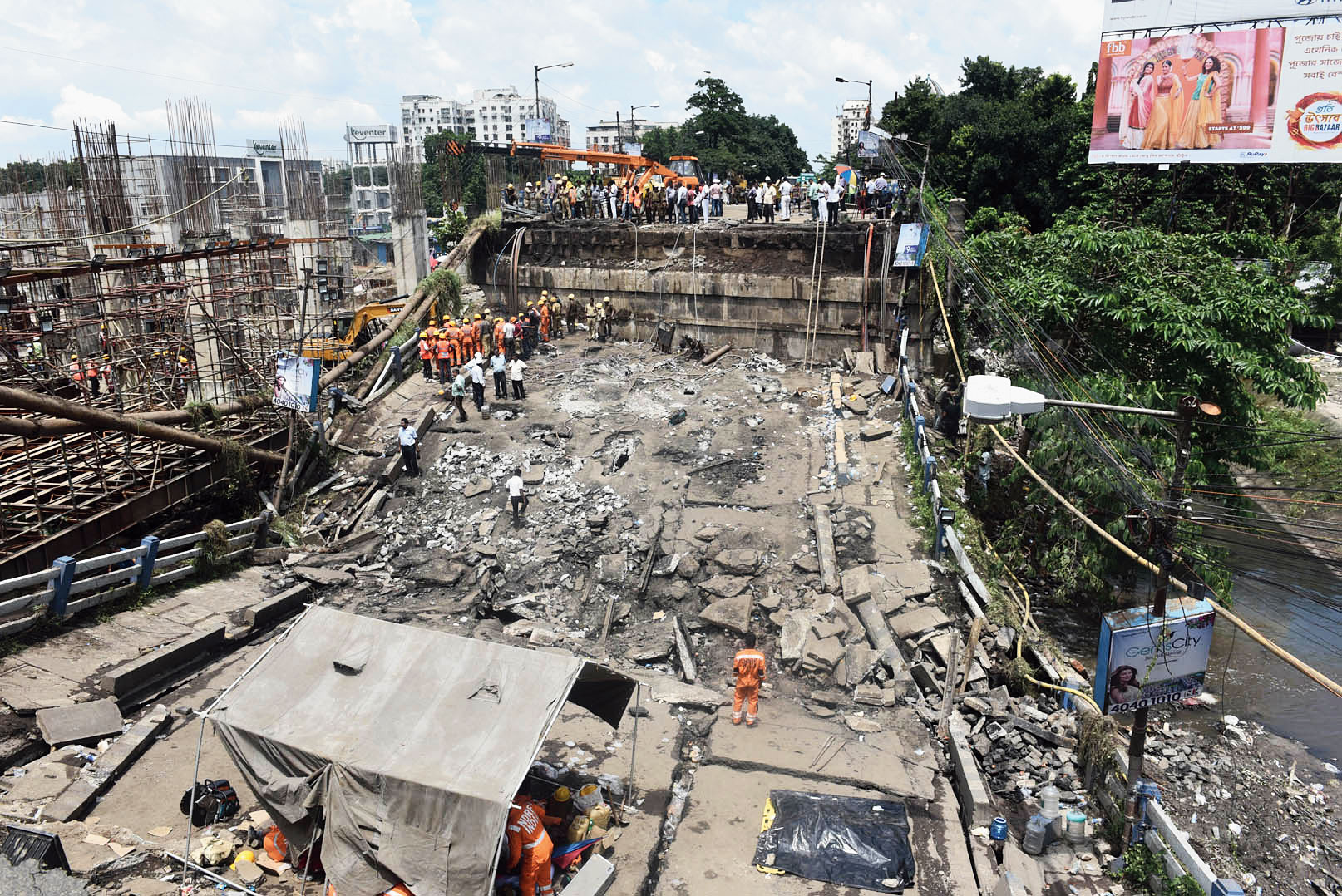 ---
|
Calcutta
|
Published 07.02.20, 08:04 PM
---
Traffic along DH Road headed towards the collapsed Majerhat bridge from Kidderpore will be diverted to make way for the construction of four piers of the Joka-BBD Bag Metro.
Vehicles will be diverted through Remount Road up to the approach of the Garden Reach flyover for at least three months, police said on Friday.
The project's implementing agency, Rail Vikas Nigam Ltd (RVNL), has decided to engage the company that is building the new bridge for the construction of the piers. The piers will be adjacent to the new bridge to "avoid any dispute", an RVNL official said.
If this diversion is not enforced, the wall separating the two projects will have to be brought down to build the piers. Metro authorities want to avoid this as it would delay the bridge and have therefore asked police for the diversion.
A public works department official said the closure would affect traffic headed towards the service road skirting the bridge under construction from the Kidderpore-end.
There are two service roads on either side of the collapsed structure. The one on the east along a row of bungalows leads to Raja Santosh Road and to Chetla. The other service road, on the west, moves around the registered office of Keventer Agro Ltd and reaches the Garden Reach flyover.
The first service road was closed in December to make way for the launch of girders for the new bridge. The next will be closed now so that the piers can be built.
"After the Bailey bridge in Majerhat was made one-way, many took this road to reach the Garden Reach flyover. If this road is closed, it will be a challenge travelling or finding a shorter way," Nildari Ghosh, a Batanagar resident, said.
At a recent meeting, the Metro authorities explained to the police, RVNL and PWD the need to close the service road. "Since traffic will be affected because of the closure, a diversion will be needed through Remount Road till the approach to the Garden Reach flyover," a traffic police officer in Lalbazar said.
"A 500m stretch of the road needs to be readied for traffic before allowing the blockade," the officer said.