Didi library in zilla parishad
Rs 1.5 lakh spent on 700 titles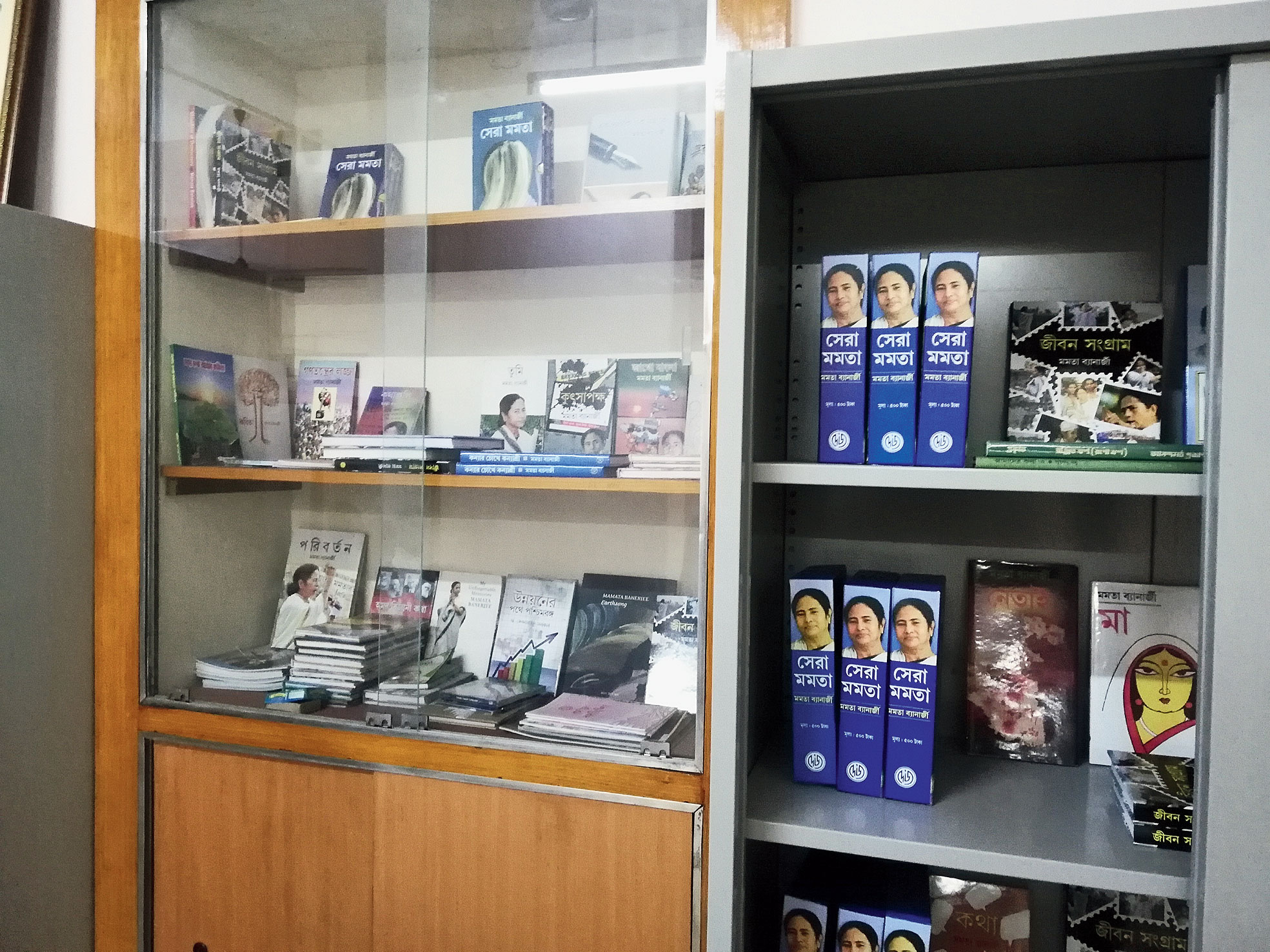 ---
Burdwan
|
Published 06.10.18, 07:35 PM
|
---
The Trinamul-run East Burdwan Zilla Parishad has spent Rs 1.5 lakh of taxpayers' money to set up a library exclusively featuring Mamata Banerjee's books.
The parishad purchased 700 copies of books by the Trinamul chief in various languages. The library was inaugurated by PWD minister Aroop Biswas on September 25 after the oath-taking ceremony of new chief Shampa Dhara and other members in the 58-member rural body in which Trinamul has an absolute majority.
"People coming to the zilla parishad now can learn about Mamata Banerjee's long political battle by reading her books. We have spent Rs 1.5 lakh to purchase 700 books. The number will keep increasing," said Debu Tudu, the parishad deputy chief who claimed to have conceived the plan two years ago.
Dhara, the parishad chief, said the library would help those who "cannot afford to buy Mamata's books but have been yearning to read them". Most of the books are priced between Rs 200 and Rs 500. The library will function as a reading room and there are no plans to lend the books now.
Mamata has been getting dozens of titles published every year at the Calcutta Book Fair. She has at least 47 books available for purchase on Amazon. Her books range from poetry collections to political analyses, memoirs to socio-economic or political treatises.
Some of her better-known titles are My Unforgettable Memories, My Journey, Upolobdhi (Realisation), Crocodile Island, Shoja Shapta (Straightforward), Earthsong and Shohishnuta (Tolerance).
Some expressed surprise the library was set up with public money at a time the chief minister has been pushing for austerity. "Mamata Banerjee is an iconic politician but is she a great writer? I don't see why the rural body had to spend so much taxpayers' money on the library," said a resident of Khandaghosh who often visits the office.
Burdwan BJP general-secretary Sandip Nandi alleged misuse of taxpayers' money. "Nobody outside Trinamul, nobody in his right mind will buy her books," Nandi said.