Day of judgment
Our judges have voted. Here are the much-awaited results of The Telegraph Salt Lake Super Souvenir 2018 contest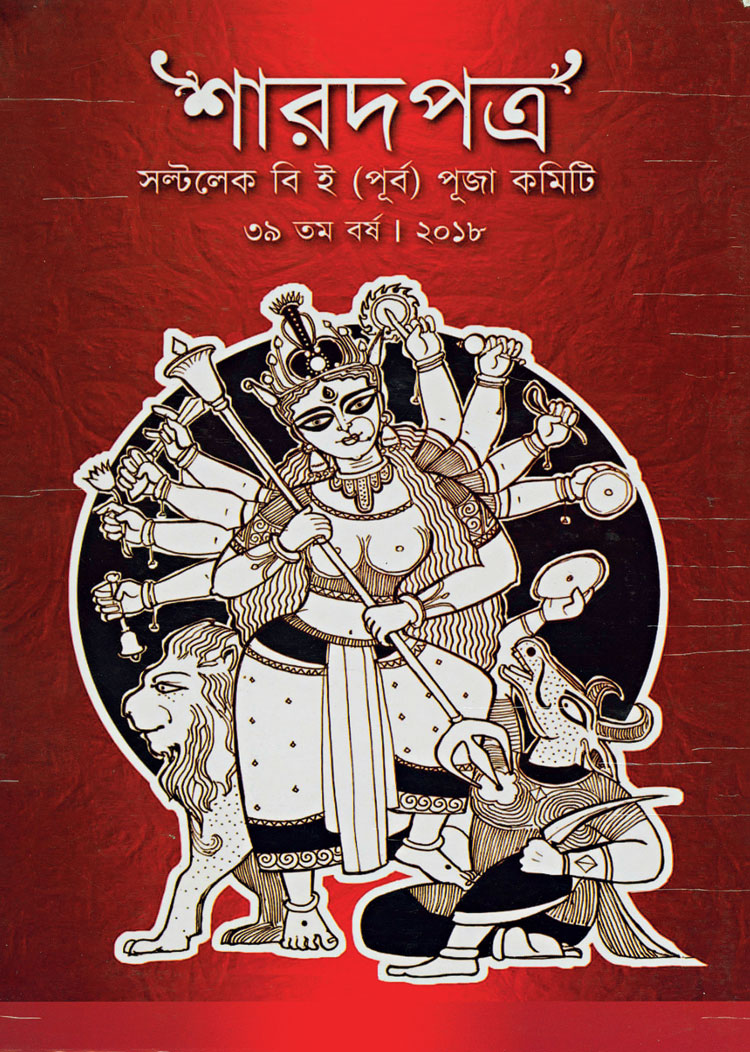 ---
Published 24.05.19, 01:29 PM
|
---
Early Bird
Winner: Sarbojanin Durgotsav Committee, BE (West)
Why: This time, the first announcement of the contest came out in our pages three days before Mahalaya. And sure enough by the afternoon, the souvenir had landed on our desk. It has adequate reading material, useful information, colourful photographs of the year's khnuti puja and is nicely bound.
Best Editorial
Winner: Basab Basak of Salt Lake FE Block Residents Association
Why: The article holds up a mirror to the turbulent situation in Bengal, with the crashing of Majerhat bridge being presented as a metaphor of the breakdown of bonds between individuals and communities. The article places the crossroads we are at in global perspective by drawing on the statements of theatre personality Bertolt Brecht, Auschwitz concentration camp survivor Elie Wiesel and our own Rabindranath Tagore, yet ends with a message of hope by invoking the demon-slaying Devi.
Special mention: Subhashis Mondol, souvenir editor of Salt Lake BF Block Residents Association, and Arun Kumar Biswas, president, AK Block Association.
Best cover
Winner: BE (East) Puja Committee
Why: The cover stands out in its restrained use of colour. The sketch of the goddess is traditional yet striking.
Special mention: DL Block Residents' Association and Salt Lake BF Block Residents Association
Best poetry
Winner: Sarbani Banerjee of East Enclave Housing Complex, New Town for Chhuti
Why: A collage of four sketches pays tribute to vacation, each moment of which must be maximised and made the most of. A labourer may be dismissed as riff raff but even he feels joy on looking up at the blue sky, even he feels free in his own way, like a paper lantern set free from the shackles of the factory shift. The language is lucid and the word-pictures alive with imagination.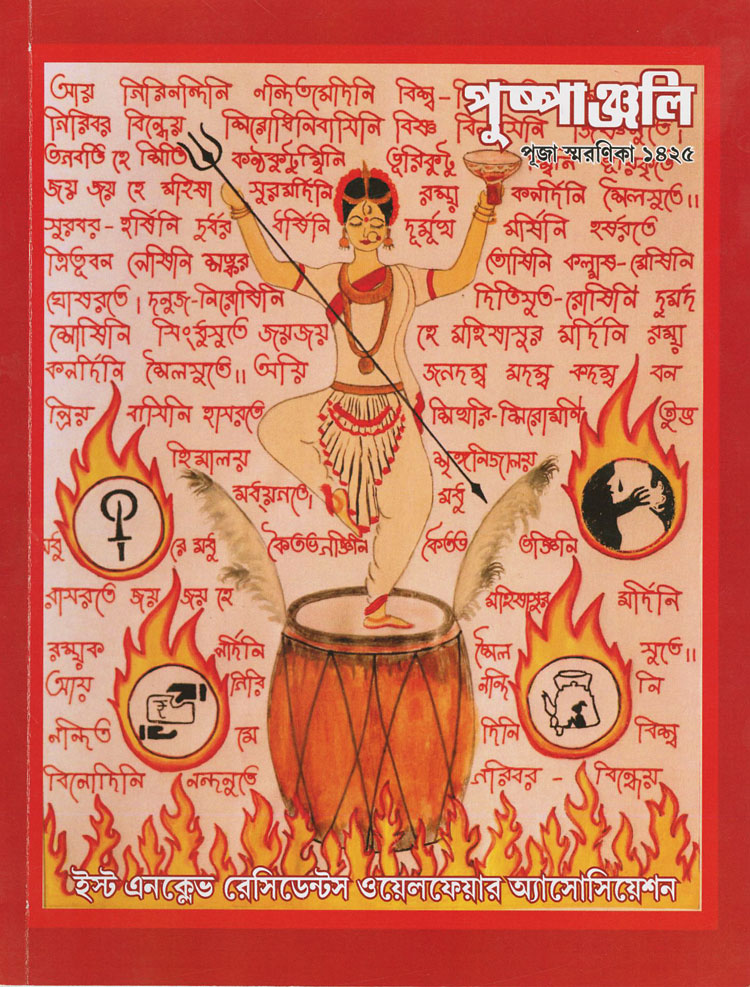 Best fiction
Winner: Rita Das of Animikha Apartment Owners' Association, New Town, for Railgari.
Why: As the protagonist, Mr Jha, sits in the balcony of his swanky three-storeyed house and watches van-pullers on the opposite pavement go about their life, the story traces in flashback Chhotu's rise from their ranks to become Mr Jha. He seems to be a man of no regrets, despite having given up his illicit love in favour of legitimacy. But a sharp turn upsets the smooth ride that has been his rise. The story-telling is smooth and the easy pace carries the reader along.
Special mention: Krishnendu Mukhopadhyay of FE Block for Mukhosh Portey Nei and Monalisa Chandra of BL Block for Bijoya.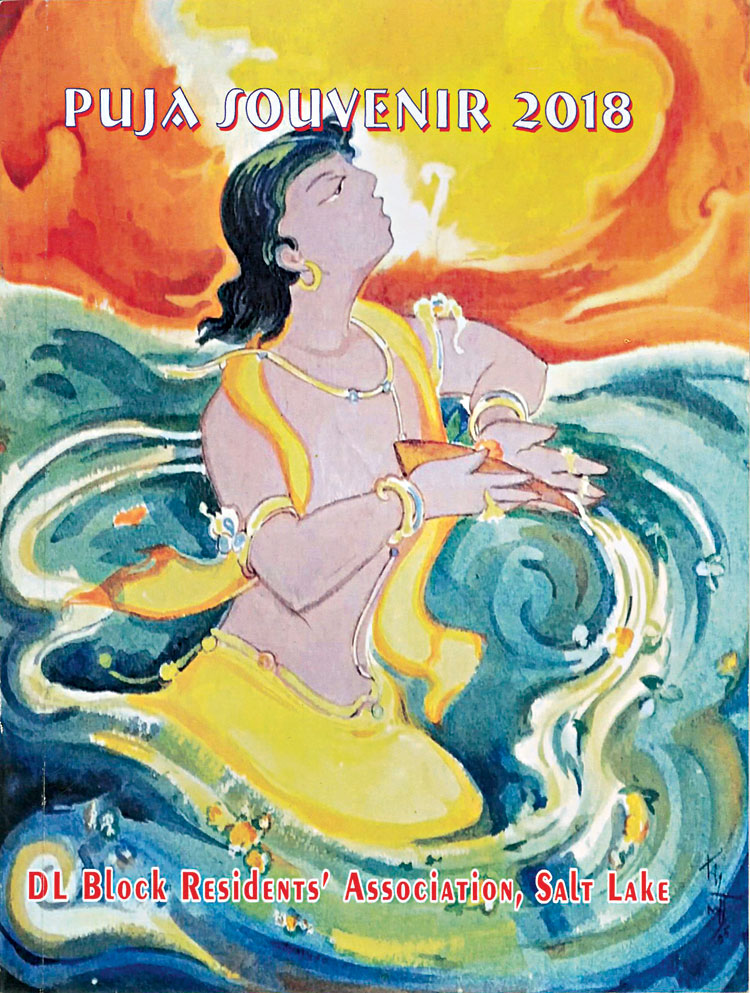 Best non-fiction

Winner: Jharna Gourlay of C2, Banga Sourav Abasan, for Hanover Lodge, Ranimata ar Chhuriknata
Why: The style is chatty and intimate, and the experience of life as a student in London in the 1960s out of the ordinary.
Special mention: Pijushkanti Majumdar of FE Block for Chhelebelar Jolchhobi and Susmita Bhaduri of Sanjeeva Town the Bungalow Estate for Adventure Alaskay.