Cyclone Yaas: Bengal's race for hub with link to weather base
The new control room would be set up at Upanna, a three-storey building just beside Nabanna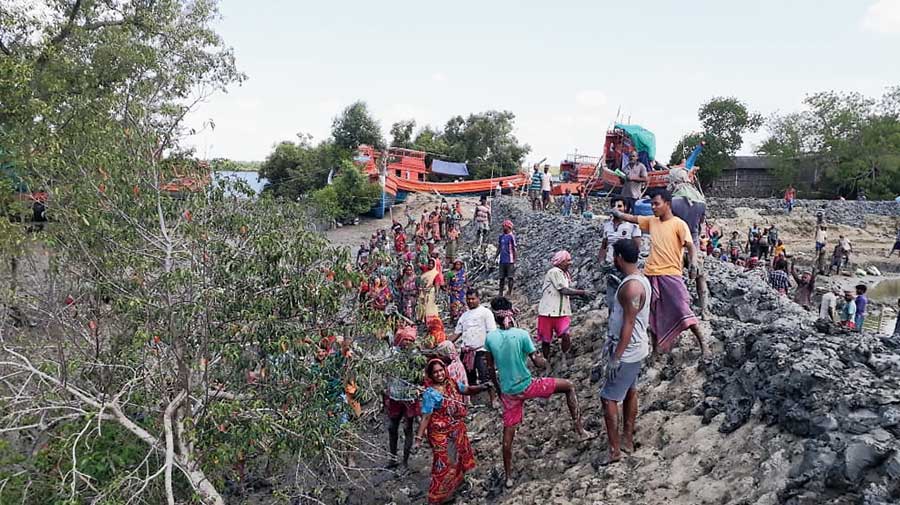 ---
Calcutta
|
Published 24.05.21, 01:49 AM
|
---
State government engineers are working on war footing to set up a temporary control room from where chief minister Mamata Banerjee and senior administrative officials will monitor Cyclone Yaas which is likely to hit the Bengal coast by Wednesday.
The new facility is being constructed, said a source, as the existing disaster management control room — located on the second floor of Nabanna — is found to be lacking in several facilities, including a direct link with the IMD (India Meteorological Department) and necessary tech infrastructure to access real-time images.
The new control room would be set up at Upanna, a three-storey building just beside Nabanna.
"The chief minister monitored Cyclone Amphan from the disaster management control room last year. It was noticed that the control room lacked several facilities during Amphan last year. That's why a new control room is being set up," said a source.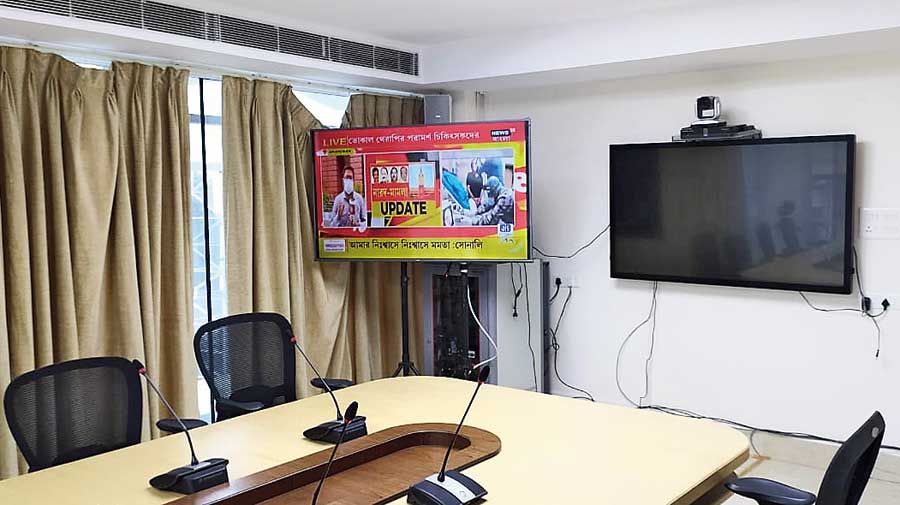 According to sources, Upanna used to house the chief minister's grievance redressal cell and it would be shifted temporarily to make space for the control room.
A senior government official said facilities like high-end video wall, IMD connection, video conferencing system and also data logger required for high speed Internet connection had been lying non-functional in the existing control room.
The IMD gives a user ID and a password to each state to monitor cyclones and for other weather updates, but it requires a high-speed Internet connection to get real-time satellite images, said officials.
"But during Amphan last year, the chief minister and the senior officials could not see real-time satellite images from the IMD, which resulted in delayed action from the administration. It was a pity to see that the chief minister was being briefed after some officials watched a private website which was projecting the path of the cyclone two hours after it had passed an area," said a source.
While the decision to set up a new control room has been welcomed by officials, some bureaucrats raised questions about the lack of planning last time as the control room at Nabanna had been spent at a cost of Rs 10 crore and Rs 30 lakh was spent for its annual maintenance.
"The state spends nearly Rs 30 lakh to maintain the control room but only a few telephones work properly in the room. This is really disgusting," said an official adding that the entire process needed to be reviewed.
The state government has decided to evacuate people at least 12 hours before the cyclone makes the landfall.
"The cyclone is expected to hit the coast by Wednesday and we want to complete the evacuation by Tuesday night. A total of 4 lakh people might have to be evacuated this time from three coastal districts of East Midnapore, North 24-Parganas and South 24-Parganas," said a source.
The state government has relaxed agriculture-related activities, including use of vehicles for this purpose, from the ongoing restrictions imposed to rein in the spread of the novel coronavirus keeping in mind many of the farmers were yet to harvest their boro crop.