Calcutta High Court stresses public caution to fight virus
A division bench of the HC expressed its regret in regard to politicians not showing enough restraint on the campaign trail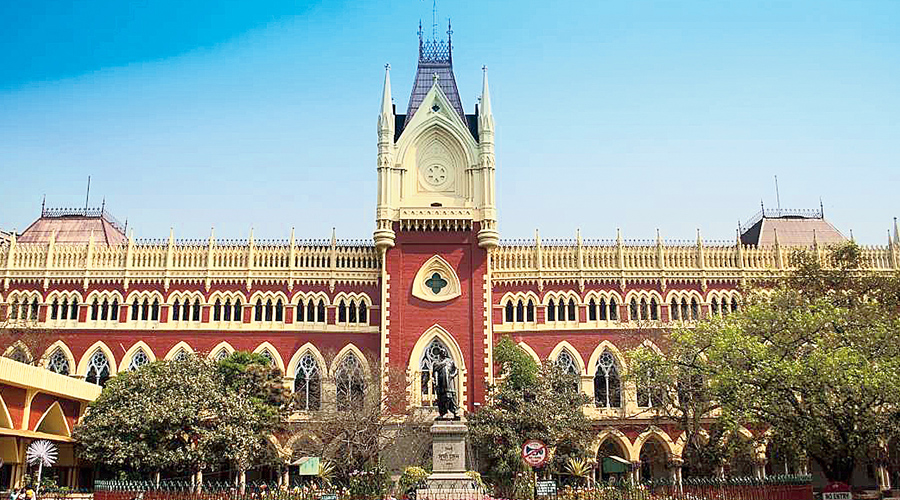 ---
|
Calcutta
|
Published 21.04.21, 01:06 AM
---
Calcutta High Court on Tuesday highlighted the need for greater public awareness in combating Covid-19 in Bengal in the backdrop of the ongoing Assembly polls.
Last week, a division bench of the court had expressed its regret in regard to politicians not showing enough restraint on the campaign trail, as reflected in the recent rise in Covid-19 cases.
"Unless and until common people realise the gravity of the situation, no government or any other agency can do anything. The public should be aware of the disease," said chief justice T.B.N. Radhakrishnan while presiding over the division bench hearing petitions seeking judicial intervention to ensure that infections didn't increase because of the election campaign.
The Chief Justice and Justice Arijit Banerjee asked the state government and the Election Commission of India to work jointly in raising public awareness of the situation.
Following the litigations, the division bench had last week framed guidelines for the commission that they could adhere to Covid protocols on the campaign trail and during the casting of votes.
The counsel appearing for the poll panel on Tuesday informed the court that the commission had undertaken all possible measures for the safety and security of common voters.
An all-party meeting was also convened by the commission, said the lawyer.
The commission's counsel added: "Representatives of all parties attended the meeting and gave their word that they were ready to assist the EC on the issue."
Then, the bench asked both the state government and the commission to work jointly to raise awareness.
"The norms laid down for combating Covid-19 must be fulfilled," said Justice Radhakrishnan.
The counsel appearing for the state government also told the court: "Since the poll process has already started, the state has had no power to take any steps. It is the EC which has had the power to take any steps so that Covid rules were followed during the polls."
The bench decided to monitor the matter and fixed it for hearing on Thursday when the commission will have to file a status report in this regard.