CPM admits to key 'failure' in hills
The party opposes a separate state of Gorkhaland and instead vouches for 'the highest form of autonomy' to transfer all powers — except home and judiciary — to the autonomous hill body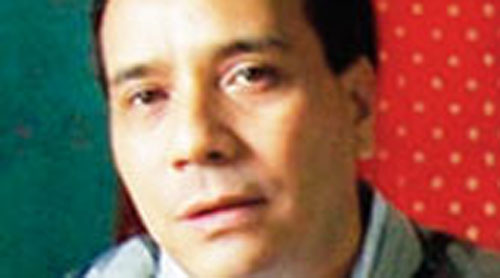 ---
Darjeeling
|
Published 18.10.20, 02:26 AM
|
---
Some CPM leaders from the hills admitted to the party's failure to properly address the ethnic issue in an event on Saturday to mark the 100 years of the Communist Party of India founded in Tashkent on October 17, 1920.
K.B. Wattar, CPM district secretariat member and one of the two CPM leaders to win the Darjeeling Gorkha Hill Council (DGHC) seat in 1988, when the Subash Ghisingh's Gorkha National Liberation Front (GNLF) swept the hills with the Gorkhaland slogan, admitted as much at a news meet. "Our biggest failure was not to address the ethnicity issue properly," he said in reply to a question from The Telegraph.
The CPM opposes a separate state of Gorkhaland and instead vouches for "the highest form of autonomy" to transfer all powers — except home and judiciary — to the autonomous hill body.
Saman Pathak, former CPM Rajya Sabha MP and state secretariat member echoed Wattar. "We looked at...the working class but probably failed in addressing the ethnic issue. We tried a holistic approach by looking at the working class," said Pathak.
As if they regretted their opposition to Gorkhaland in 1986, Pathak said they were against the "political" tussle with GNLF then. "After three years (1988 when DGHC was formed) we were accommodating (to the GNLF)," said Pathak.
Leaders also traced the history of communists in Darjeeling hills, recalling that in 1943, Communist leader Sushil Chatterjee tied up with the fiery Ratanlal Brahmin, who was later elected to the Bengal provisional Assembly in 1946.
For decades, communists were a force to reckon with in the hills as they could unite tea garden workers against the British. The party's slide started from 1986 when the GNLF raised the Gorkhaland issue which the CPM vehemently opposed. In the 2019 elections, CPM candidate Saman Pathak polled only 0.6 per cent of the total votes cast in the three hill Assembly segments of Darjeeling, Kalimpong and Kurseong.
"In 1986, we had 8,000 party members. It went down to 102 in 1996 (when the breakaway CPRM was formed). Today, we have 400-odd members," said Wattar.
As Bengal heads toward another election , the CPM leaders' collective admission about the mistake in the hills hints at the party trying to start afresh with the realisation that they cannot ignore ethnic politics anymore.
Pathak said that despite being against the formation of Gorkhaland, they were raising ethnic issues. "We were the ones to support the demand for the inclusion of Nepali language in the 8th Schedule of the Constitution. We are demanding linguistic minority status for Nepali," said Pathak.
The CPM said that the "political permanent solution" that is being talked about in the hills could not be anything different from the autonomous body the party had talked about since 1955.