Screening of truck drivers
The OSD mentioned that the number of tests of swab samples of suspected corona patients would be increased at NBMCH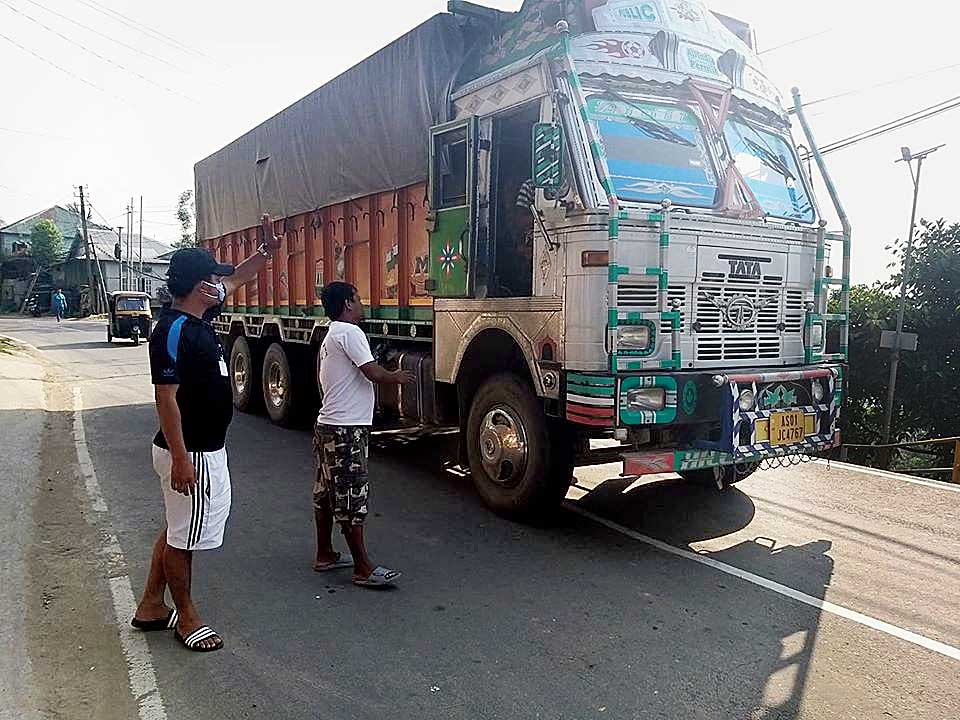 ---
---
The district administrations in north Bengal will evolve a mechanism to check truck drivers ferrying essential commodities across the region and will also issue passes to them for their convenience.
Sushanta Roy, the officer on special duty deputed by the state government in north Bengal to monitor the treatment of coronavirus patients and also coordinate with Nabanna, said: "Trucks are moving with essential commodities from within the districts. We will stop these trucks at checkpoints and screen the drivers and cleaners. After they are checked, we will issue a clearance card or a pass to them. This will help them to move through the districts without repetitive checks."
On Thursday, Roy held a meeting at the office of the chief medical officer of health in Jalpaiguri. Abhishek Kumar Tiwary, the DM, and senior police officials were present at the meeting.
The OSD also mentioned that the number of tests of swab samples of suspected corona patients would be increased at North Bengal Medical College and Hospital. "As of now, 140 samples are tested every day. We plan to increase it to 280 or even more. In Jalpaiguri, a fever clinic would be opened at the super-specialty hospital," added Roy.