Death precedes Covid report, labs overflow with samples
As of Sunday, East Burdwan, Hooghly and Howrah reported 10,263 cases, a sixth of the state-wide total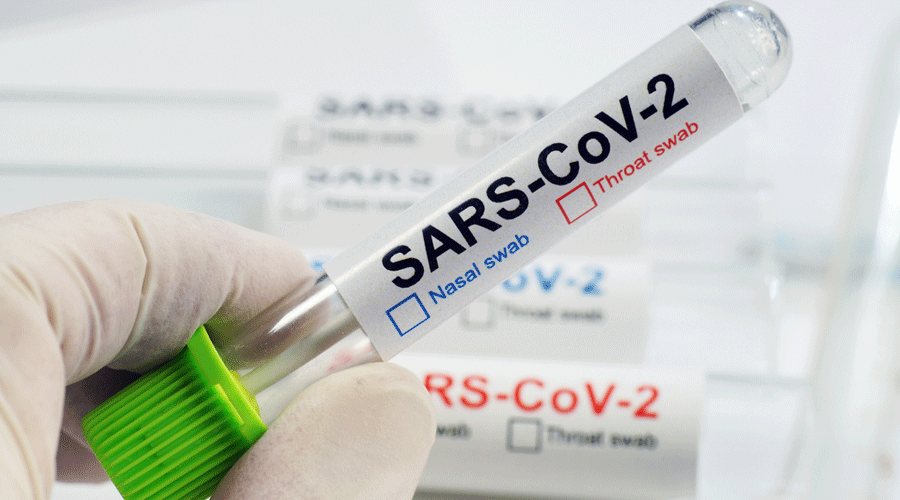 ---
Burdwan
|
Published 28.07.20, 03:29 AM
|
---
An 85-year-old man died early on Monday in Burdwan town without confirmation of his Covid-19 status, as the reports of his and 12 other relatives were delayed.
In the evening, reports showed the deceased octogenarian and his wife were positive. His 80-year-old wife is admitted to the SARI (severe acute respiratory infection) ward of Burdwan Medical College and Hospital. Reports of other family members are still pending.
Swab samples of the entire family were collected on July 22 and 23 after a son of the aged couple died of Covid on July 21.
Even then, the report arrived hours after the son's death.
The elderly man's granddaughter, a research scholar in Calcutta University, said the delay in reports had put her family in "big trouble". "We can neither go to a Covid hospital nor sit at home as we don't know if we are positive."
She added: "If reports are delayed then claims of increase in tests are meaningless."
East Burdwan chief medical officer Pranab Roy said they collected around 1,000 swab samples per day. "We send many samples to Calcutta for tests. Samples of this family were sent to Calcutta. I requested the (Calcutta) lab to give us reports fast."
A health official said the Burdwan test lab could not tackle more than 500 tests a day. Many districts in south Bengal had the same problem, and the burden fell on Calcutta labs, hence the delay, he said.
"Many samples from here go to labs in Calcutta, which is overloaded with samples. Hence the delay. Normally a report is prepared in 24 hours," said the health official in Burdwan.
As of Sunday, East Burdwan, Hooghly and Howrah reported 10,263 cases, a sixth of the state-wide total. In a month — till Sunday — there was a rise of 6,876 new cases in the three districts and 4,253 recoveries. The three districts also saw 126 deaths in the month.
The main testing facilities in the three districts held 32,808 tests till Sunday, of which 15,661 were conducted in a month. "That's barely 522 tests a day, of which the Burdwan hospital did the bulk," said an official.