Plan to disinfect Nabanna
Bengal government has made attendance of 70% employees mandatory from June 8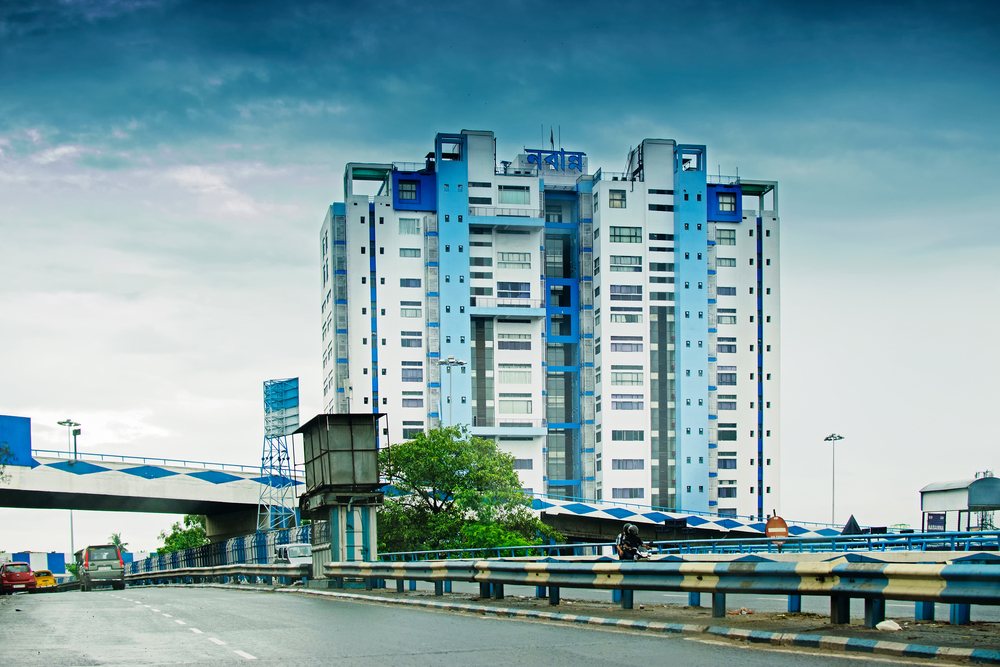 ---
|
Calcutta
|
Published 03.06.20, 10:57 PM
---
The chief minister has said Nabanna, the state secretariat at Howrah, will be sanitised on Thursday and Friday after two drivers tested positive for Covid-19.
"Nabanna will be closed for two days — Thursday and Friday — as the offices will be disinfected because two drivers have tested positive for (the novel coronavirus) recently," Mamata Banerjee said at Nabanna on Wednesday.
Sources said one of the Covid-19 patients drove the car of a top official and the other used to be at the wheel of a junior officer at Nabanna.
"As these two used to drive cars of very important officers, it has been decided that drivers of all senior officers would be sent for Covid-19 test. The administrative headquarter would also be sanitised as both the drivers had roamed around the building in the past few days," said a source.
The state administration has also decided to send policemen posted at the building for Covid-19 test after several policemen at the police training school tested positive for Covid-19, the source added.
The sources also said the state government wanted to sanitise Nabanna before more employees started attending their offices from Monday.
The state government has made attendance of 70 per cent employees mandatory from June 8 and sanitising the building was felt necessary as offices were run with only 50 per cent of the staff so far.
The chief minister assured the employees that they would not be marked late if they reached offices late because of absence of metro and local trains. "Don't rush in. We will not mark you red (late) if you arrive one or two hours late. Even though many services have resumed, normality has not returned everywhere."
Sources in the state government said the chief minister had given the relaxation so that the employees could come to office by maintaining social distancing norms.
"In the absence of local trains and metro, employees should not flout physical distancing norms in an effort to reach office on time. This is a gesture from a proper administrator," said a senior official.
In an order, the state government has made it clear that senior officers above the rank of deputy secretary will come to offices everyday and other employees can join duties thrice a week to maintain the 70 per cent attendance on any given day.