Kiosks in Burdwan for swab collection
Move after at least 100 Covid cases were reported in the town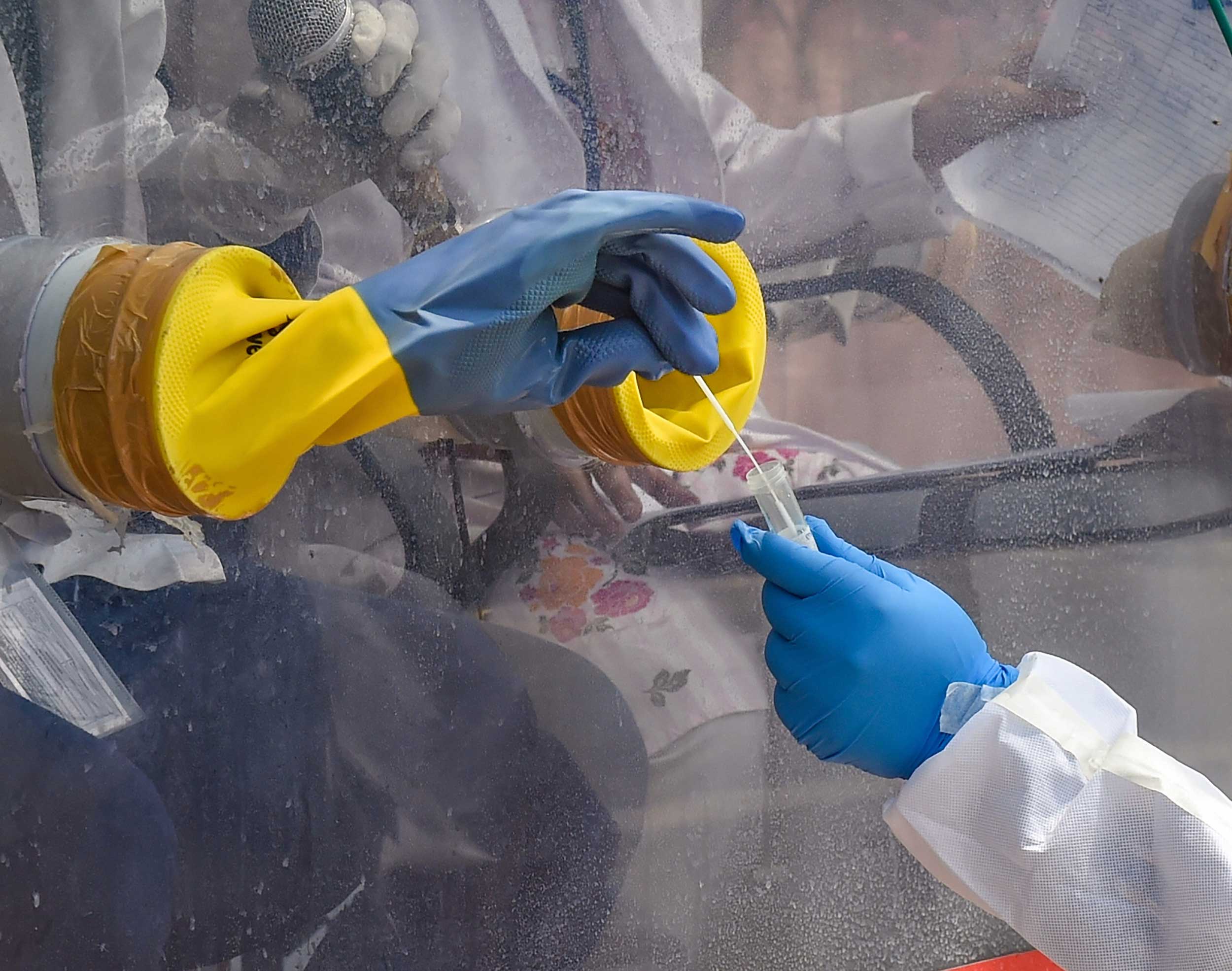 After Hooghly district, sources said, East Burdwan became the hotbed of Covid-19 in south Bengal
File picture
---
Burdwan
|
Published 30.07.20, 02:46 AM
|
---
The East Burdwan district administration has decided to set up temporary kiosks in Burdwan town to collect swab samples of suspected Covid-19 patients after the number of positive cases increased here at an alarming rate.
Sources said the decision was taken after at least 100 Covid cases had been reported in Burdwan town and seven had died of the disease.
"We have already set up three such kiosks in three prime pockets of the town. We will open another one at Sukanta Pally within two or three days. We will increase the number of kiosks in areas where the rate of infection is high," said Pranab Roy, the chief medical officer of East Burdwan.
After Hooghly district, sources said, East Burdwan became the hotbed of Covid-19 in south Bengal. A total of 706 persons have already been detected with Covid and 15 of them died. On Tuesday, 27 fresh cases were reported and most of them were from Burdwan town, which has nine containment zones.
"Daily 40-50 persons are testing positive in our district and the number is significant in the town. To contain the spike, the district magistrate has enforced a lockdown for a week in the town," said an official.
The administration has opened a new swab collection centre at Loko Sanskriti Mancha, while three such centres have been set up at Good Shed Road, Badshahi Road and Sarkhana Gali.
"We are looking to set up kiosks where Covid cases are higher so that the people of the area do not have to move much to get the tests done," said an official.
Like East Burdwan, Birbhum has also launched kiosks to collect swabs.
"We have started setting up kiosks in pockets where Covid positive cases have been found," said Moumita Godara Basu, the Birbhum district magistrate.
In Bankura, the health department has customised three vehicles to mobile sample collection kiosks.
These vehicles are travelling to the doorstep of suspected patients to collect swabs.