Daily tests go past 8000
Bengal reported six more deaths — all from Calcutta — directly from Covid-19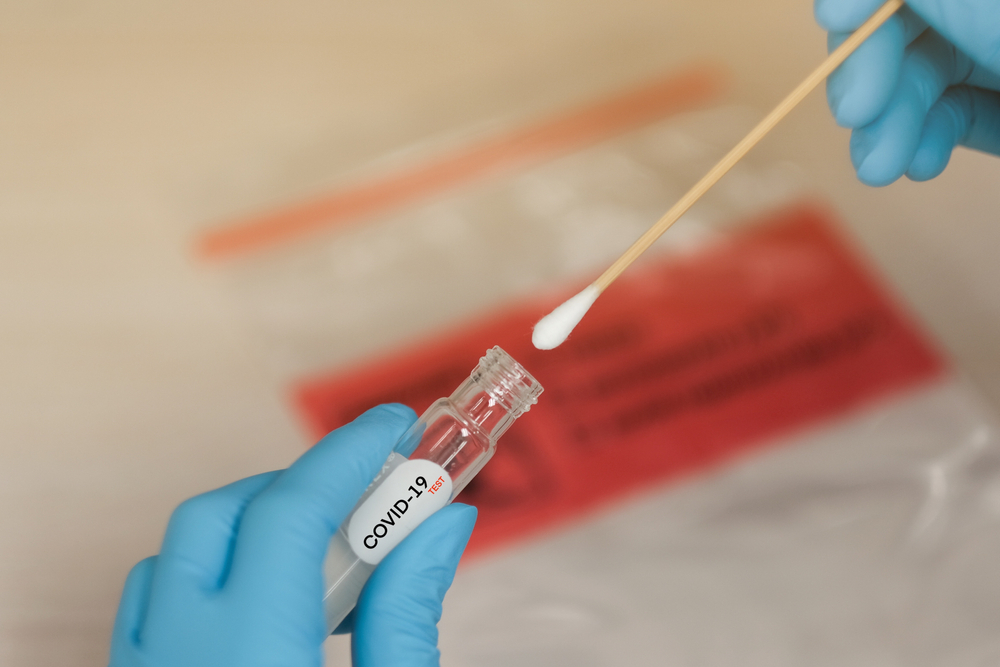 The high number of 8,668 was achieved by bettering internal estimates of going past the figures of 6,000, 7,000 and 8,000 tests a day in three consecutive days.
(Shutterstock)
---
Calcutta
|
Published 17.05.20, 09:15 PM
|
---
The Mamata Banerjee government on Sunday reported further rapid improvement in Covid-19 stats with 8,668 tests in the past 24 hours, which is twice the 4,046 tests recorded a week ago on May 10.
The high number of 8,668 was achieved by bettering internal estimates of going past the figures of 6,000, 7,000 and 8,000 tests a day in three consecutive days.
In the week beginning May 11, Bengal conducted a total of 38,341 tests, taking the total to 85,956.
A month ago, on April 17, the state had a total of 4,212 tests and a tests per million (people) count of 47. On Sunday, the total test count increased by over 20 times and the tests per million count stood at 955.
With the rise in the number of tests, the positive confirmation rate — the percentage of people found infected among those tested — has improved in seven days from 4.47 to 3.11 per cent.
A decreasing positive confirmation rate is indicative of lower levels of Covid-19 spread.
"The good news is that we have surprised even ourselves at how fast we have been able to ramp up testing over the past couple of weeks. We have been beating our own estimates to reach newer heights, almost daily now," said a minister.
"The very good news is that despite testing a lot more, our positive confirmation rate has been on a steady decline. On the other hand, our recovery rate has been improving remarkably," added the minister.
The recovery rate has risen to 35.82 per cent from 21.51 a week ago.
Bengal on Sunday — in 24 hours, till 9am — reported 67 new releases of Covid-19 patients following cure, taking the total to 959. Of them, 478 are from Calcutta, 173 from Howrah and 133 from North 24-Parganas.
Bengal reported six more deaths — all from the city — directly from the pathogen, taking the toll to 166, up from 113 such deaths a week ago. Till April 30, there were 72 other deaths of Covid-19 patients from what the state government said comorbidities.
Of the total 238 deaths of the novel coronavirus patients, 160 were from Calcutta.
There were 101 new confirmed cases in the past 24 hours, taking the total active cases to 1,480, 673 of which are from Calcutta. A week ago, the total active cases stood at 1,337.
The state now has 22 Centre-approved laboratories. The North Bengal Medical College and Hospital in Siliguri — which got central the approval on March 29 — still leads with 12,501 tests, with Niced in Calcutta almost catching up with 12,128 tests.
Bengal now has 10,561 people at the 582 state-run quarantine centres and another 57,184 in home quarantine.
The number of those in home quarantine increased by over six times since the 9,576 reported on May 8, after which the return of people from Bengal, stranded elsewhere in India, began in a big way.
Bengal has distributed to its hospitals 8.78 lakh personal protective equipment sets, 3.85 lakh N95 or FFP2 masks, 26.5 lakh regular masks, 1.37 lakh litres of hand sanitiser and 15.9 lakh gloves.
Industry nod
The government received 21,128 applications from industries and enterprises for resumption of operations so far and approved 9,327 of them and rejected 10,533 pleas.