Bengal to practise parsimony for coronavirus fight
The state government has decided to implement some additional austerity measures to tackle the situation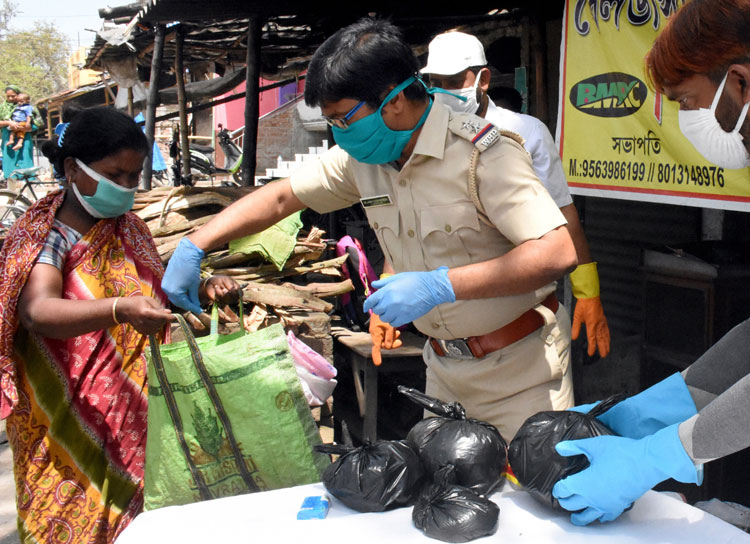 ---
Calcutta
|
Published 03.04.20, 09:32 PM
|
---
The Bengal government has decided to tread the path of austerity to ensure smooth flow of funds to fight Covid-19 as the state's revenue generation has been seriously affected because of the ongoing lockdown and lack of financial assistance from the Centre.
"The state government is currently required to incur heavy unforeseen expenditure to combat the situation arisen due to such pandemic outbreak. The 21-day lockdown, which is currently in force throughout India, has severely affected the economy of the country and the state," read a finance department order on April 2.
A source said the special austerity drive would be applicable for the first quarter of the 2020-21 financial year and it would be reviewed after two months.
The order further clarified that under such circumstances, the state government has decided to implement some additional austerity measures to tackle the situation. Some of the measures initiated by the state government to cut down expenditure are:
No new scheme should be announced, including construction activities
No existing scheme should be enhanced
No vehicle, computer or other office requirements like AC, TV or furniture should be purchased
No expenditure on renovation or decoration of chambers of officers
No hiring of vehicles
Freeze in recruitment or hiring manpower
Air travel, if required, would be permitted only in economy class
No payment of house building advance for all India service officers
Withdrawal from general provident fund of employees will be allowed only for treatment, education or marriage purposes
Sources said the cost cutting measures would not be applicable for various welfare schemes run by the state government. Besides, funds would not be a constraint for schemes sponsored by the Union government.
A senior government official said the measures were required to ensure flow of funds for battling the spread of Covid-19 in Bengal.
"It requires several measures like buying personal protective gears, gloves, masks, hand sanitisers for the hospitals. Besides, setting up of quarantine centres or readying special hospitals for Covid-19 patients also requires huge funds. The state cannot afford such a huge unexpected expenditure without cutting spending on develop projects," said an official.
The sources also said the state government had suffered a lot during the lockdown as income through the state's GST had dried up.
"Moreover, the Centre is yet to give us moratorium on payment of loans or send financial assistance to fight the pandemic," said the official.
Chief minister Mamata Banerjee had recently written two letters to Prime Minister Narendra Modi seeking funds urgently to fight Covid-19. She demanded in her first letter that the Centre release Rs 1,500 crore to the state to fight the pandemic. And in her second letter, Mamata demanded a grant of Rs 25,000 crore, in addition to release of all dues worth Rs 47,000 crore.
"As we did not get any relief from the Centre, we had to go for austerity measures," said a finance department official.